2017 was filled with events here in the Coastal Bend that made headlines not just locally but across the nation and world.
#10: Snowy South Texas
Friday, Dec. 8 many people in the Coastal Bend thought the day was only going to be a light snowfall with little chance of snow sticking to the ground. The day ended up leaving upwards of seven inches canvassing much of the south side of town. Areas of South Texas had just as much fun creating snowmen and snow angels. The official record, taken at the international airport, showed Coastal bend only experience one inch of snow.
MORE: Record snowfall covers Coastal Bend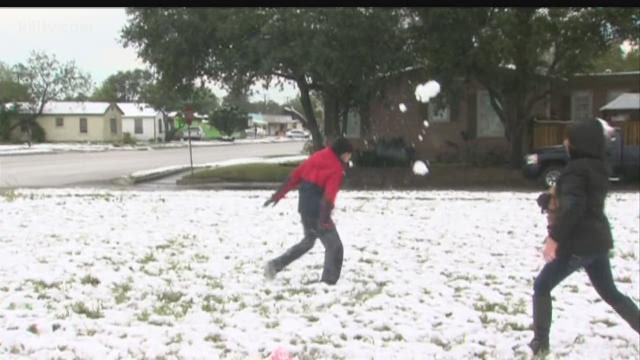 #9: Kingsville Historic Fire
The end of July, the Kingsville downtown historic district suffered a massive fire Saturday morning that destroyed a handful of buildings and irreplaceable artifacts. More than 100 firefighters from around South Texas responded to the fire. The blaze was thought to be caused by an electrical malfunction.
MORE: Kingsville devastated by massive fire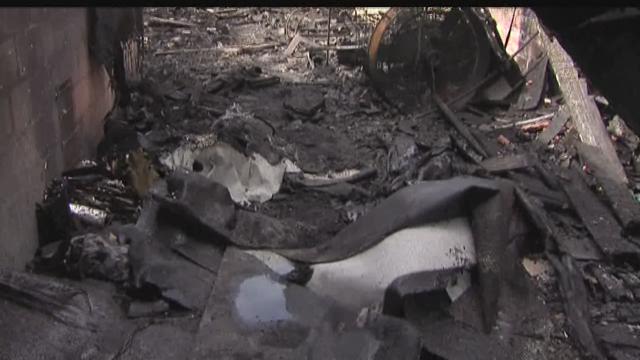 #8: La Bamba Behind Bars
Corpus Christi native and famed movie actor Lou Diamond Phillips was arrested for a DWI in Portland at the start of November. The Flour Bluff graduate was in town as a guest speaker for the annual "Voices of South Texas Old Bayview Cemetery" event. Phillips blood alcohol level was a 0.2. After the arrest, Phillips later apologized for his actions.
MORE: Exclusive: Lou Diamond Phillips speaks out
#7: Who Would Do This?
The beginning of 2017 the body of 21-year old Breanna Wood was discovered after missing since October 2016. Wood's body was found in an abandoned trailer outside of Robstown it was brutally killed, dismembered, and sexually assaulted. 27-year-old Joseph Tejeda has been in jail for nearly a year and is facing charges for the homicide.
MORE: Man accused of killing Breanna Wood appears in court
MORE: Autopsy results show gunshot as cause of death for Breanna Wood
#6: Houston Strong
Nov. 1st, the Houston Astros did the unthinkable breaking a championship drought winning the World Series in game seven against the Los Angeles Dodgers. Several star players including George Springer, Jose Altuve, Alex Bregman, and Carlos Correa perfected their playing skills here in Corpus Christi with the Hooks.
MORE: From Hooks to History: Humble beginnings for rising stars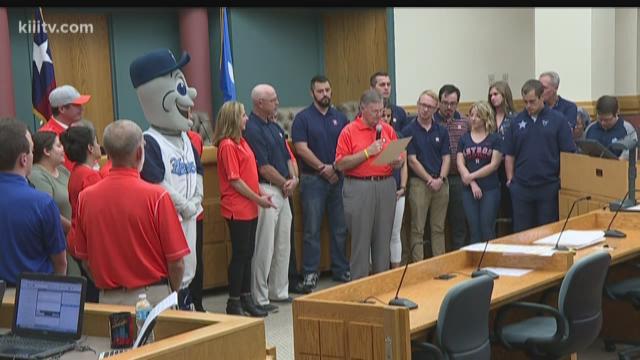 #5: Finally A Hollywood Star
The queen of Tejano, Selena Quintanilla, finally got her Star on the Hollywood Walk of Fame. Selena was honored in November along the famous boulevard. Her posthumous ceremony broke records for attendance with roughly 4,500 fans showing up. Corpus Christi native and actress Eva Longoria was there and described Selena as a voice key to unlocking the "Hearts and Minds of Millions."
MORE: Unveiling Selena's star on the Hollywood Walk of Fame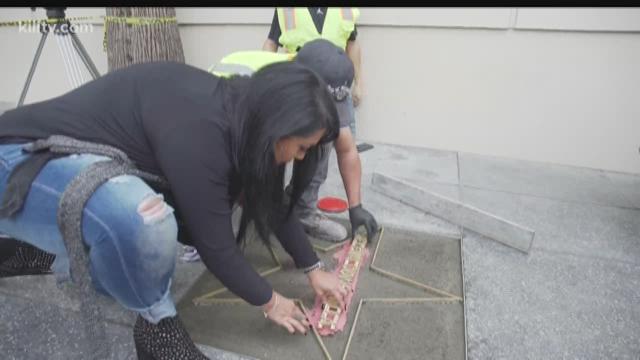 #4: A Reality Check
Kingsville native and Intelligence Specialist Reality Winner was arrested in June and charged for "removing classified material from a government facility and mailing it to a news outlet." The alleged info sent out caught the attention of Wikileaks founder Julian Assange. The information Winner is accused of releasing dealt with suspected Russian involvement attempting to interfere with the 2016 U.S. election.
MORE: Family of NSA leaker Reality Winner speaking out
#3: Not Running for Re-election
Our embattled Coastal Bend Congressman, Blake Farenthold, will not seek a fifth term following allegations of sexual harassment and improper behavior. An article published by Politico, the Texas Tribune and other outlets exposed that Farenthold used $84,000 in taxpayer dollars to settle a harassment case —which turned out was legal. The Republican stated he allowed "destructive gossip, off-hand comments, off-color jokes and behavior" to get in the way of his job.
MORE: Farenthold sexual harassment allegations to be investigated by House ethics panel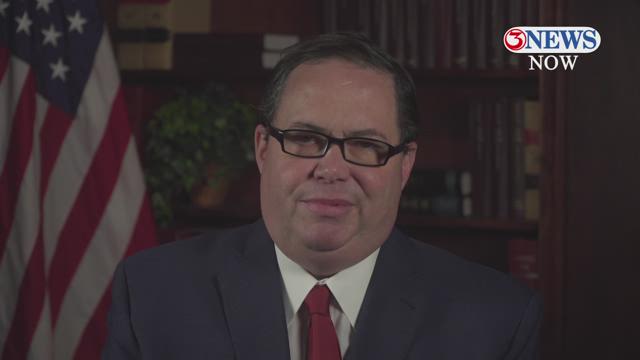 #2: Gone in 37-Days
Newly elected Mayor Dan McQueen came in as an outsider in 2016 and abruptly announced his resignation in January on social media roughly just after a month in office. McQueen took on a water crisis only two days on the job and after questions to the city's response starting taking jabs at the media and his councilmembers, doubt over his qualifications as an engineer - part of his political platform - also rose. "The City can no longer deal with such differing views and divisiveness. I step down" McQueen wrote on Facebook.
MORE: 3News Exclusive: Mayor Dan McQueen responds to controversy
MORE: Mayor Dan McQueen takes to Facebook to resign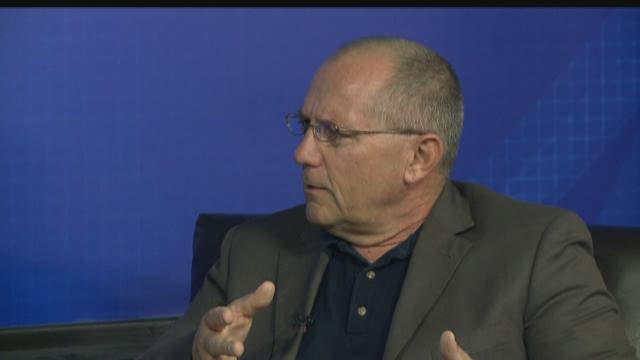 #1: Harvey
Hurricane Harvey's Category 4 landfall rocked Rockport and Port Aransas on up to Refugio and beyond. After the storm had passed, four were left dead in the Coastal Bend area. A host of governmental disaster groups responded. President Trump, Vice President Pence, the First Lady, and other dignitaries including stars such as George Strait showed up and provide support and a shoulder to lean on. Though clean up continues to this day and for years to come, we continue to see the unwavering South Texas spirit of generosity and care for our neighbors that will carry us into the future.
MORE: Tracking Harvey: Storm slows down, two dead and at least 30 missing
MORE: PHOTOS: Hurricane Harvey preparations
MORE: Photos: Hurricane Harvey damage in Rockport, Texas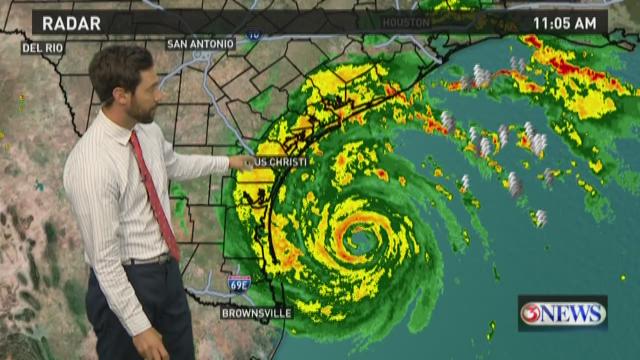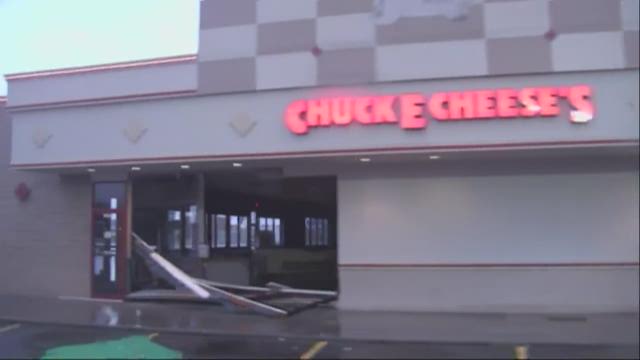 Stay connected with 3News for the latest news, sports, and weather. Download the KIII-TV 3News app now.
Have an idea for a story? Send news tips to news@kiiitv.com, and visit us on Facebook, Twitter, and Instagram!