CORPUS CHRISTI, Texas — The American Association of University Women - Corpus Christi branch wants to help provide higher education by giving out scholarships for Del Mar College and Texas A&M University-Corpus Christi students.
The funds for the scholarships will come from a book sale at the Neyland Library, which will be from September 7-9.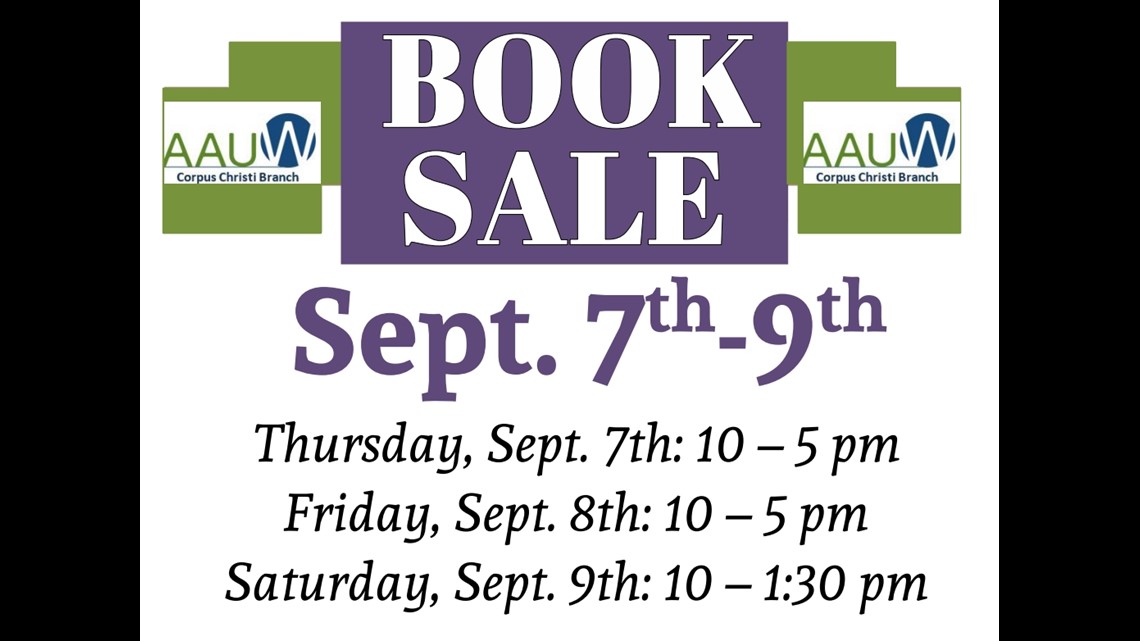 The AAUW was founded in 1881. Its mission is to advance equality for women and girls through advocacy, education, philanthropy and research. The Corpus Christi branch was founded in 1927.
More from 3News on KIIITV.com:
Do you have a news tip? Tell 3!
Email tell3@kiiitv.com so we can get in touch with you about your story should we have questions or need more information. We realize some stories are sensitive in nature. Let us know if you'd like to remain anonymous.