AUSTIN, Texas — November is National Adoption Month, so a lot of awareness has been brought towards finding homes for the growing number of foster children in Texas.
However, with this attention on adoption, KVUE wanted to clarify any discrepancies people had concerning how much it costs.
The answer depends on if you want public/state or private and international adoptions.
Foster-to-adopt (State adoption)
According to the Department of Family and Protective Services (DFPS), it only costs between $300 to $400 to adopt a child through the state.
That cost covers court fees and fees associated with getting a license to adopt, said Catie Hammond, the foster adopt development supervisor for DFPS.
Some families do spend more depending on their legal representation.
"Some families chose to hire an attorney that may cost more, so it's up to the family to work with the adoption attorney they pick and see what their costs are," Hammond explained.
However, once these fees are paid, all families who adopt have to worry about are the typical costs of having a child: clothes, food, shelter, activities, etc.
Once the child is adopted, the state also provides financial assistance to the child and family.
RELATED: More than 100 Central Texas kids seeking adoption at annual Heart Gallery event
The child qualifies for Medicaid and is eligible for free in-state college tuition to any Texas public school, Hammond said.
In addition, the family receives a monthly reimbursement between approximately $400 to $500, depending on the child's eligibility.
"There's a lot of great benefits and it depends on what the child is eligible for, and we have great specialists to work and determine what the amount is and talk to the family to negotiate that price," Hammond said.
More information about adoption assistance is available on the DFPS website.
PHOTOS: Central Texas children seeking adoption
PHOTOS: Central Texas children seeking adoption at Heart Gallery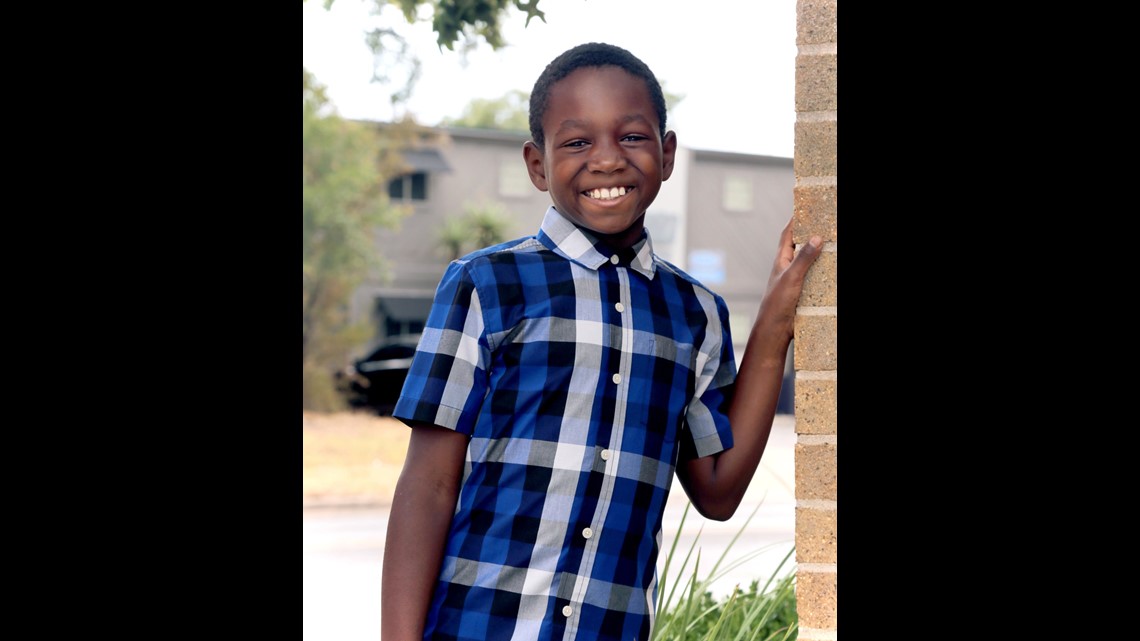 Private adoption
Private adoption, more specifically described as "voluntary infant adoption (VIA)," can cost between $25,000 to $40,000 in Texas, according to a representative with Presbyterian Children's Homes and Services (PCHAS), a nonprofit and faith-based child and family support agency.
Through this service, an adoptive family works alongside a birth family to adopt their infant/newborn. The birth parents work with an adoptive family to create an adoption plan, according to PCHAS.
The state is minimally involved in this type of adoption, said Sibyl Kaufman, a representative with the organization. The fees associated with it go towards a list of administrative services, care and legal documentations.
RELATED: Adoption Day at Bastrop County: Families celebrate as they become whole
Kaufman clarified the biggest difference between voluntary infant adoption and other types of adoption – foster-to-adopt and kinship care – is that in the latter two, "the birth parents are unable to care for their child to the extent that the child must be removed from the home," she said.
Since foster-to-adopt situations are very different from VIA, given no prenatal or delivery care and no "match-making" between birth and adoptive families, the fees associated with it are significantly lower, Kaufman added.
The next steps
No matter the pathway to adopt, many kids still need permanent families.
"These pathways to adoption ensure that they have a way to find a safe, loving and nurturing home they deserve," Kaufman said.
DFPS recommends that families who are even slightly interested in adopting come to an information meeting to learn more.
Alternatively, PCHAS also has similar services and can answer any questions regarding kinship care, when the relative chooses to legally adopt the child, foster-to-adopt and voluntary infant adoption.
PCHAS can be reached at info@pchas.org or 800-888-1904.
WATCH: More than 100 Central Texas kids seeking adoption
PEOPLE ARE ALSO READING:
Navy veteran found in his Texas apartment had been dead for three years, medical examiner says
'Today was supposed to be the day that this nightmare ended' | Stacey Stites's sister comments on Rodney Reed's stay of execution
'It was like a scene out of a movie': Man arrested after firing shots at Austin Sixth Street bar