A Corpus Christi Christmas: A holiday event guide for the Coastal Bend
There is a full schedule of holiday events in Corpus Christi in the coming weeks.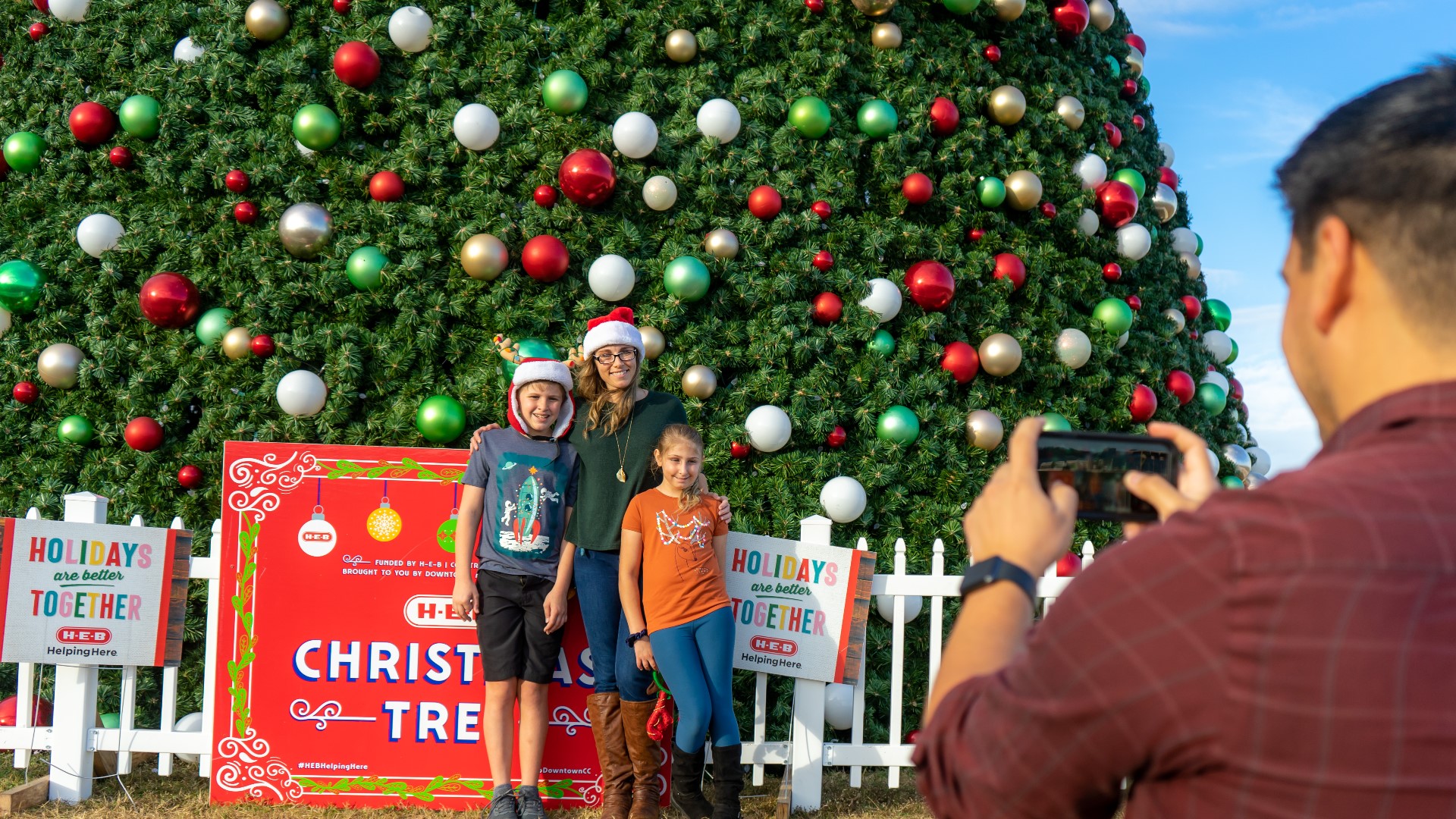 The weather is cooler, the neighborhoods are slowly being lit up with sparkling lights and there are several popular events in store for the community for the holiday season! You can use the chapters selection bar above to jump to specific events.
Holly-Days at the Gardens
:
Weekends from Nov. 25 to Dec. 17
You will get a sentimental feeling when you head over to the Botanical Gardens this December! Holly-Days at the Botanical Gardens kicks off on Friday, Nov. 25 as they light their 18-foot "Eco Christmas Tree" made out of repurposed plastic bottles and their 20-foot Live Fir.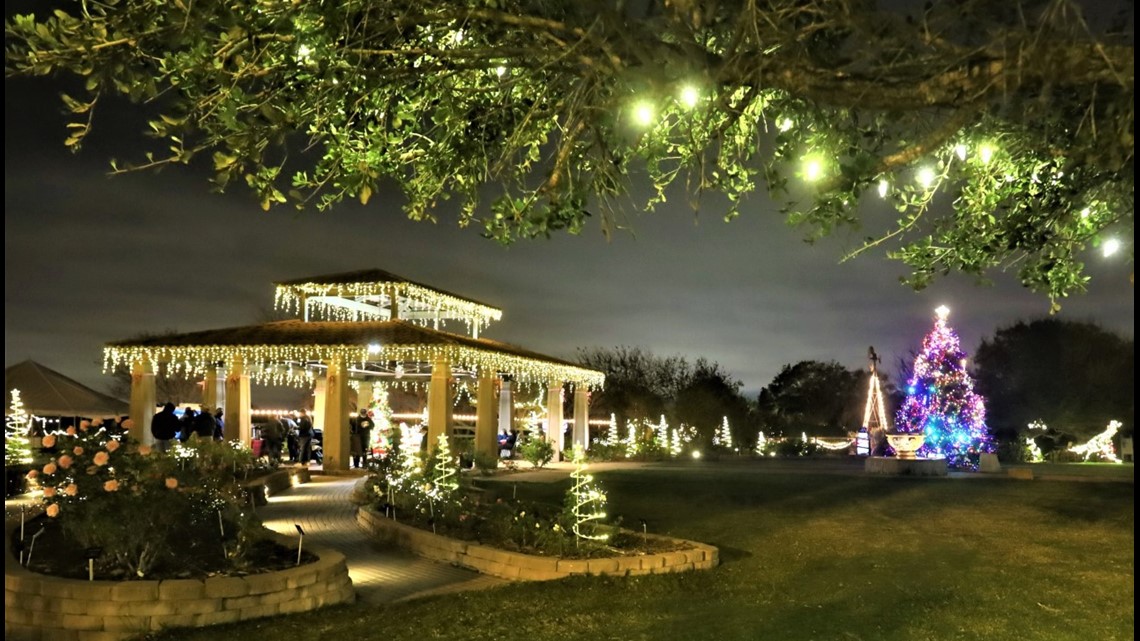 Find a schedule of events in the graphic below and for more information, click here.

Lighting of the H-E-B Tree
:
Nov. 26 at Water's Edge Park
Water's Edge Park will get some holiday love as the H-E-B Christmas Tree is set to go up Thursday, Nov. 17. Volunteers will decorate the 58' tree with hundreds of ornaments to prepare for the annual tree lighting ceremony, which will be on Nov. 26 at 6 p.m.
Artesian Park Winter Wonderland
:
Beginning Nov. 19
Artesian Park will be transformed into a colorful Winter Wonderland beginning Saturday, Nov. 19. Take the family to enjoy the outdoors and see the trees lit up in vibrant colors.
Peppermint Lane
:
Every Sunday until Dec. 18
Peppermint Lane is also back in downtown Corpus Christi. Executive Director of the Downtown Management District Alyssa Mason joined us live to give us a sneak peek of what we can expect for its fourth year back from being put to rest almost 50 years ago.
"Peppermint Lane was something that occurred in our community in the 1960s when downtown was the shopping core of the entire community," Mason said of the event's history. "We brought back Peppermint Lane a few years ago, and this year... we are going to be hosting weekly markets on Chaparral Street on Sunday afternoon."
Peppermint Lane is open every Sunday until Dec. 18 from 1 p.m. to 8 p.m.
Illuminated Boat Parade
:
Dec. 3
Another event that brings the community together for the holidays is the Illuminated Boat Parade at the Corpus Christi Marina. This year, the parade will be on Saturday, Dec. 3.
Candy Cane Lane
:
Opens Dec. 3
Candy Cane Lane on Donegal Dr. is preparing to be ready for visitors come Dec. 3! This long-time Corpus Christi tradition takes visitors through a neighborhood full of holiday lights and they will also have special events throughout the season.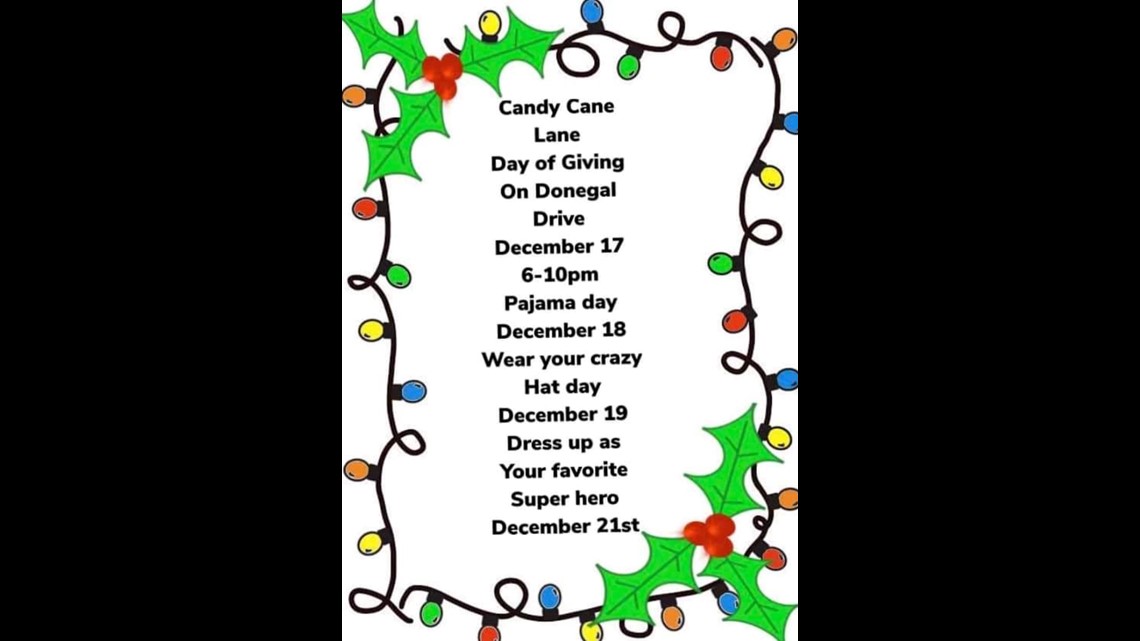 Christmas Tree Forest Family Fun Day
:
Dec. 10
The Art Museum of South Texas is continuing its tradition of setting up a Christmas Tree Forest for their family fun day. Visitors will be able to vote on their favorite Christmas Tree, which will be decorated with inspiration from children's literature. At the end of the viewing, three winners will claim a generous H-E-B gift card. The trees are then donated to a family in need of some holiday cheer.
The Christmas Tree Forest Family Fun Day is free, and runs from 10 a.m. to 3 p.m. on Saturday, Dec. 10.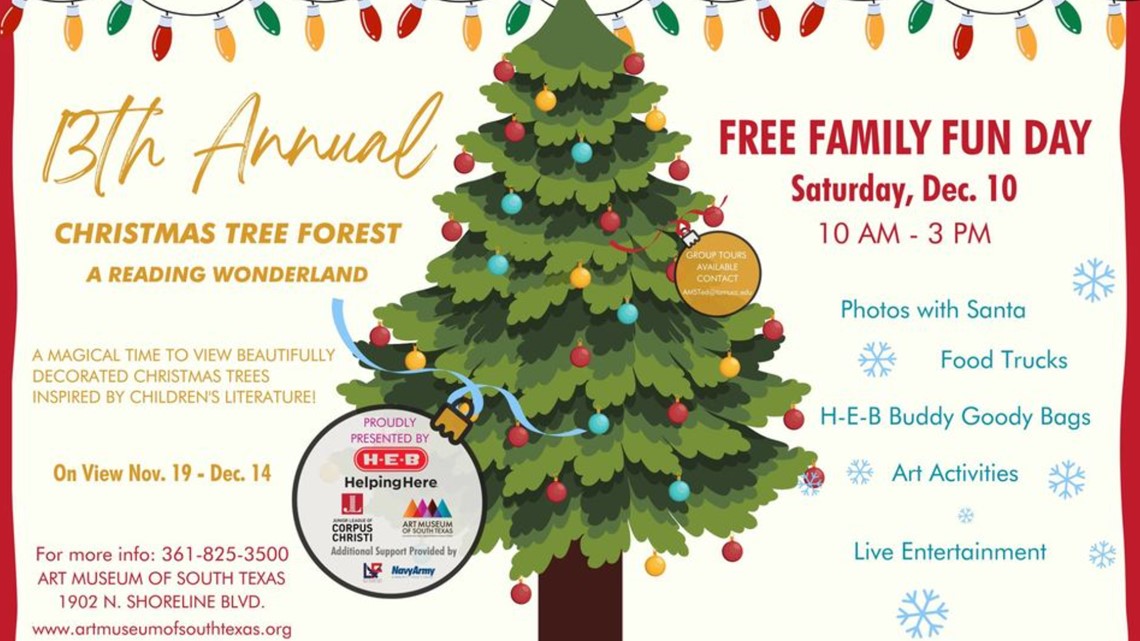 Holiday by the Bay
:
Dec. 17
The City's Parks & Recreation Department and the American Bank Center are partnering for the first ever "Holiday by the Bay" event. The American Bank Center will be transformed into a winter wonderland on Saturday, December 17, from 3 p.m. to 9 p.m. This event is free for everyone to enjoy.
"Holiday by the Bay" will feature an ice-skating rink inside the American Bank Center and outdoor activities for children, including writing letters to Santa Claus, arts and crafts, inflatable toys, and a meet and greet with Santa Morris and The Grinch. The outdoor activities will take place at the North Shoreline Turnaround. The event also will host six food trucks and four vendors.
"Holiday by the Bay" also will feature a free live performance by local country music artist Robert Ray from 7 p.m. to 9 p.m. on Shoreline Street on the east side of the American Bank Center.
Free public parking will be available at Heritage Park and in Lots 5 and 10 of the American Bank Center.
Those who attend are asked to share your photos with the hashtags #CorpusChristi #HolidayByTheBay #RobertRay!
Harbor Lights Festival
:
"The Harbor Lights Festival, a Corpus Christi tradition held annually on the first Saturday of December, will no longer be held," the post states. "The Board and Committee sincerely express gratitude for the numerous years of support from our many sponsors, the community and volunteers."