SAN PATRICIO, Texas — San Patricio County officials are excited to hear about the possibility that the Exxon plant there could be up and running before the end of the year.

Officials with Gulf Coast Growth Ventures went before the San Patricio County Commissioners Court Monday morning to give an update on the progress of the $10 billion plastics plant.
"I had an opportunity to take a tour of it a couple of weeks ago; their technology room and all their tech rooms where they're going to be running everything it's just state-of-the-art," San Patricio County Judge David Krebs said.

Plant Manager Paul Fritsch gave San Patricio County Commissioners a rundown on the progress of the huge project.
After 10 million hours of construction work, they've not had anyone with a lost time injury.
Gulf Coast Growth Ventures also points out that it's reached peak manpower on site with just over 3,000 construction workers.
"We've really hit our peak so we don't expect to go over 3,500 number and it's probably gonna be there for the next couple of months, end of the second quarter, at some point will start to see a bit of a ramp down," Fritsch said.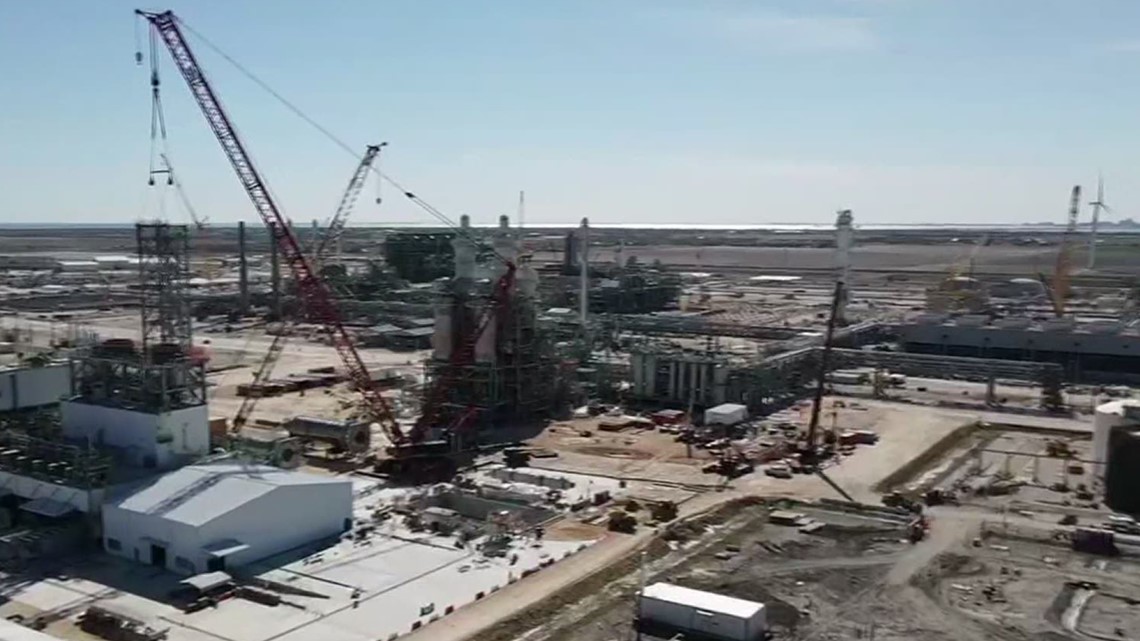 Numerous modules have been shipped and are now on their foundations. 90-percent of the tanks are completed and everything else is on or ahead of schedule.
"We are starting commissioning of the plant and I've got people on shift work doing that already so for us it's kind of turn from a construction site into starting to be in operating site," Fritsch said.

What excites county officials is that when the plant is up and running, more tax dollars will be flowing into the county.
"They have a 10 year abatement schedule and once they start production you know they'll start paying a certain percent of their appraised taxable value of that plant," Judge Krebs said.

The company has done an economic impact study and estimates the project is generating around $22 billion in economic output during this construction phase.
It also estimated that in the first six years of operation, there would be $50 billion in economic benefits.
For the latest updates on coronavirus in the Coastal Bend, click here.
More from 3News on KIIITV.com: