CORPUS CHRISTI, Texas — UPDATE: August 3
An update from the City of Corpus Christi, Public Works Director Richard Martinez said an engineering consultant is looking at the sinkhole issue to figure out the best way to get it fixed.
The sinkhole is said to be nearly 50 feet long and up to 20 feet deep in spots. Fencing has been put up to secure the area. Once the City hears back from the engineers, they'll have more of an idea on how to fix it.
On Saturday afternoon, viewer Zachary Isaiah Gonzales sent us pictures of a giant sinkhole near Alameda and Brawner Parkway. Crews from the City of Corpus Christi were on the scene to secure the area.
The Street Operations Department has three teams that deal with pavement and street maintenance: Surface Preservation, Base Restoration and Curb and Gutter Repair. Employees in these groups are responsible for the day to day maintenance of the City's streets, officials say.
The sinkhole appeared after the area received a vast amount of rain and is currently blocked off for the safety of the community.
If you want to report a pothole, a cave-in, sinkhole, or any other type of street pavement problem, call the City's Call Center at (361) 826-2489 and a work order will be created.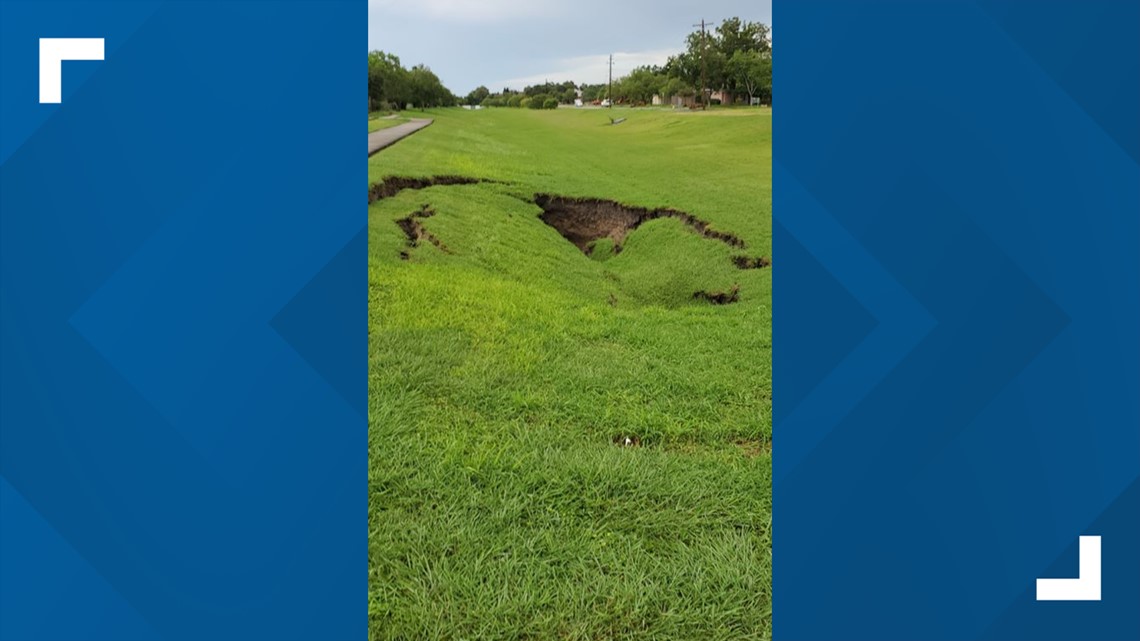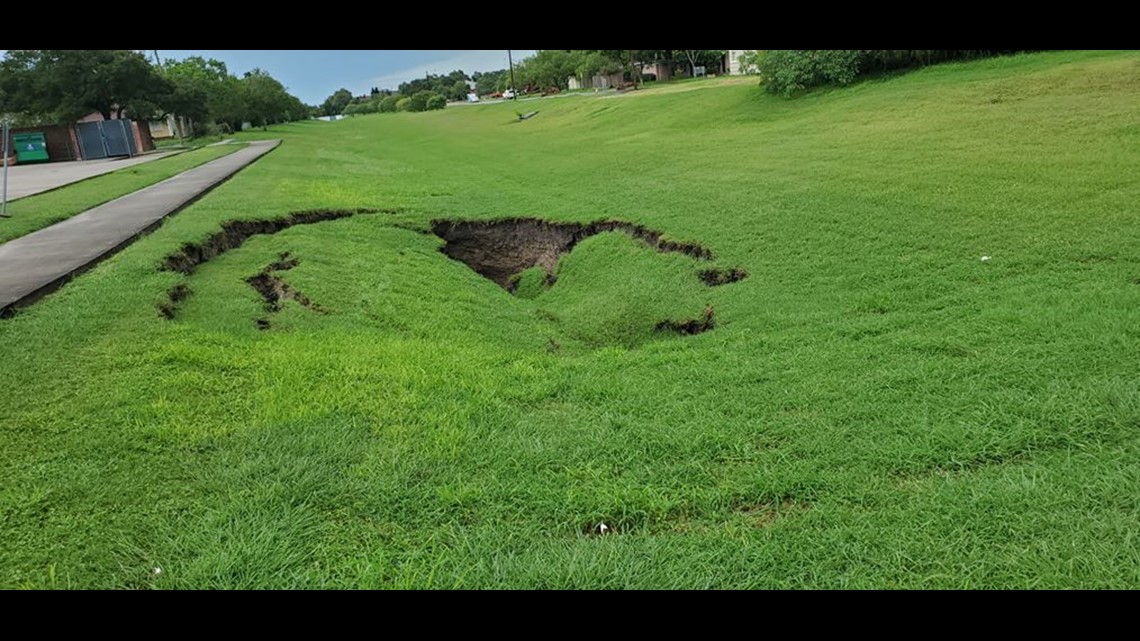 More from 3News on KIIITV.com: