CORPUS CHRISTI (Kiii News) — The 3News Weather Team is keeping an eye on tropical wave Invest 95L.
Here's the latest:
Sept. 14, 2018: 3:15 p.m. - Tropical wave now centered near Bob Hall Pier. Lots of rain to the north of it. Widespread rain will continue through tomorrow morning. Some of it will be moderate to heavy. Rain starts tapering off tomorrow afternoon.
~ Chief Meteorologist Bill Vessey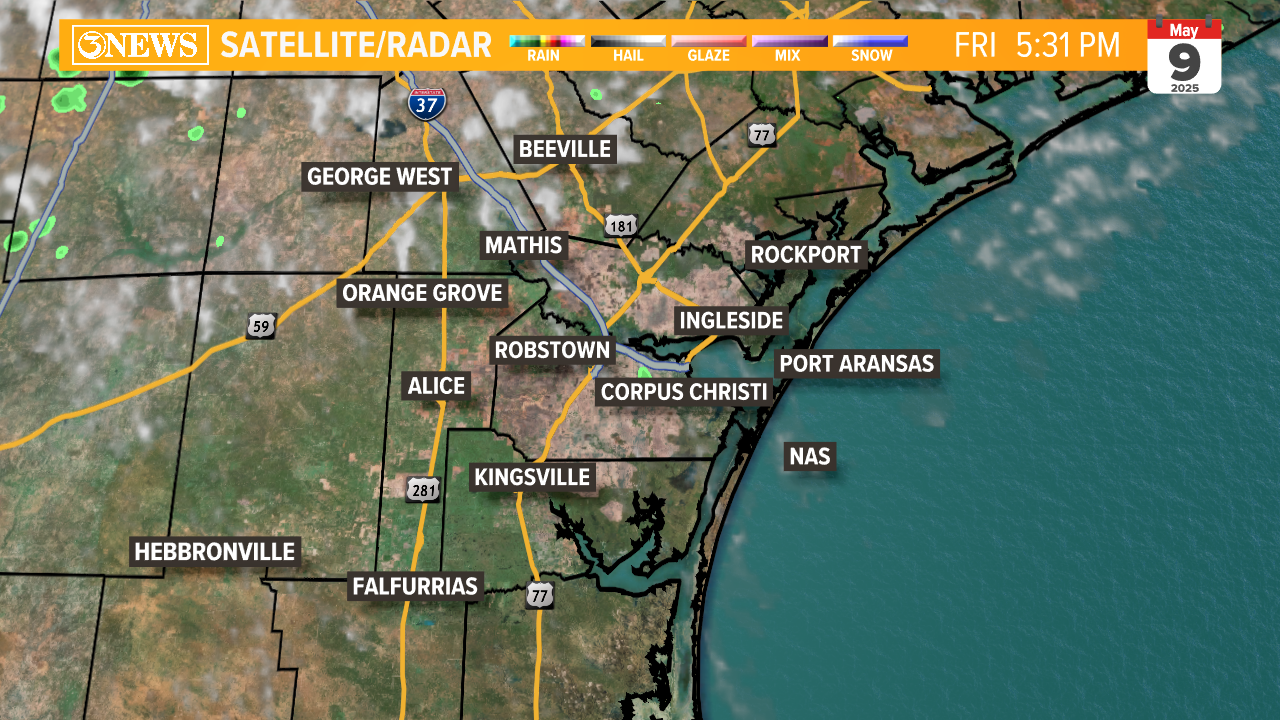 Stay with 3News for the latest on this tropical disturbance. Download the KIII-TV 3News app now.
Related Stories:
City of Corpus Christi plans for potential flood event
City of Corpus Christi offering free sandbags in anticipation of flooding
Expected weather forces changes to Blitz schedule
More:
Have an idea for a story? Send news tips to news@kiiitv.com, and visit us on Facebook, Twitter, and Instagram!