CORPUS CHRISTI, Texas — The Coastal Bend Blood Center is in urgent need of donations.
Currently, the center has less than a day's supply of Type O blood, according to a post on social media.
With heavy blood usage and low donations this summer, the nonprofit said they are very concerned about having enough inventory to supply hospitals.
The mobile blood donation center has several upcoming drives residents can also participate in.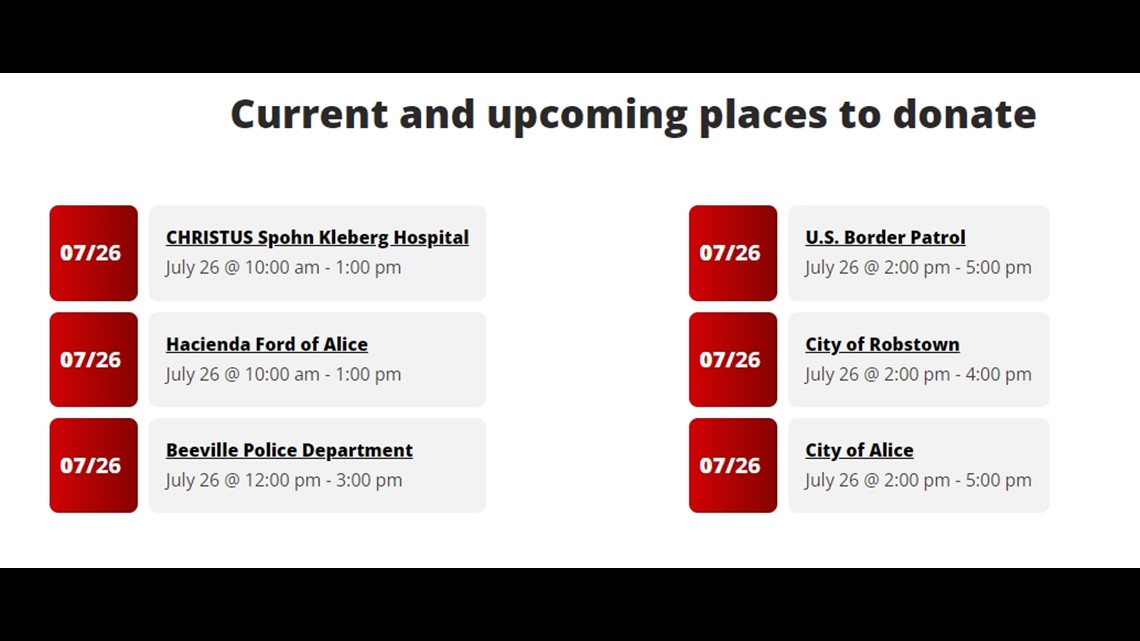 More from 3News on KIIITV.com:
Want to send us a news tip?
Put your name and contact information below so we can get in touch with you about your story should we have questions or need more information. We realize some stories are sensitive in nature. Let us know if you'd like to remain anonymous.
If you do not have a photo/video to submit, just click "OK" to skip that prompt.