HOUSTON – Several hundred people crowded outside of Houston City Hall. For more than two hours Saturday morning, they chanted "abolish ICE" and "fight back."
It's the latest response to the federal "zero tolerance policy" that called for the separation of undocumented parents and children who illegally crossed into the U.S.
Though President Donald Trump did sign an executive order to solve the issue of family separation at the border, immigration activists, political groups and impassioned Texans gathered to demand change and compassion for families who claim they're coming to the United States to seek asylum.
"I think that the human story, the immigrant story is such a part of the fabric of this country," said Casey Mcatee, a father of two young girls. "This is a generational problem that we've been dealing with for a long time."
The crowd, which included adults and children, walked from City Hall to the downtown office of U.S. Senator Ted Cruz. While it's not believed that Cruz was actually inside the building, the procession was meant to be a symbolic call for Congress to reform current immigration laws.
PHOTOS: Hundreds rally in downtown Houston for immigrant families to stay together
PHOTOS: Hundreds rally in downtown Houston for immigrant families to stay together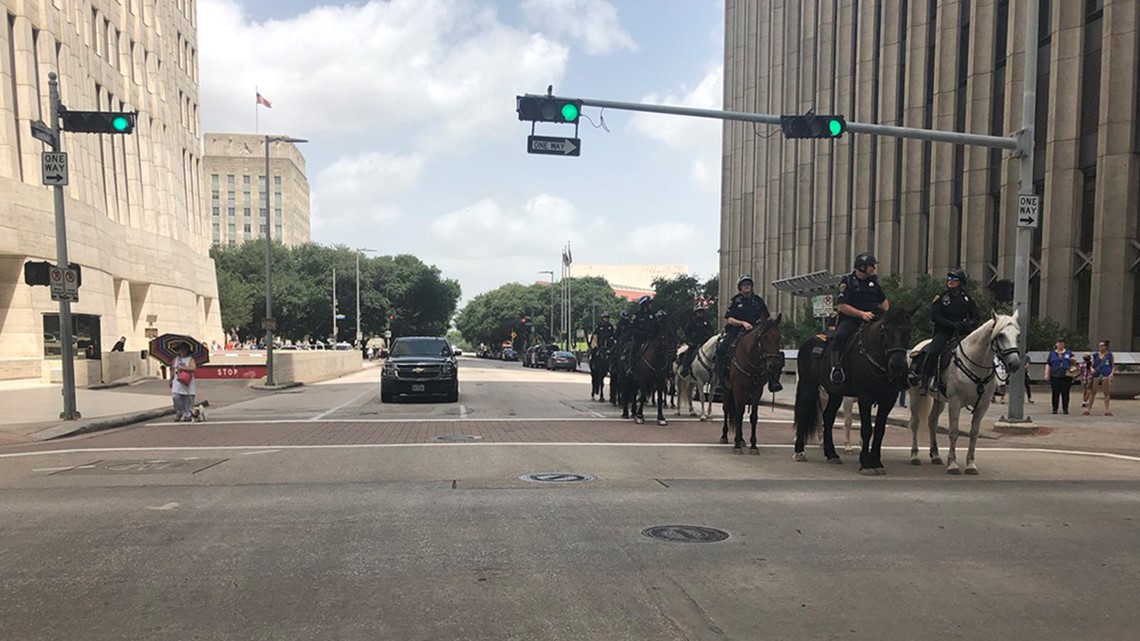 The crowd also held signs that read "Abolish ICE" which is the acronym for Immigration and Customs Enforcement. "The fact that everybody on other sides is flinging curse words and threatening people with violence, that's not great. We shouldn't have gotten to this point. But now that we're here, we've got to do something to stop it," said Malachi Biffle. "But I have hope that at some point, this is going to spill over into government and something is going to get done."
RELATED: In 50 states, thousands protest immigration policy, with focus on midterm elections
PHOTOS: Thousands protest immigration policy in all 50 states
PHOTOS: Thousands protest immigration policy in all 50 states