CORPUS CHRISTI, Texas — Business owners along Belden St. near the Harbor Bridge told 3NEWS they were surprised when they couldn't get to work Tuesday morning due to the road being blocked off.
The reason? Damage to a portion of an overpass on the Harbor Bridge ramp after a crash Monday.
Corpus Christi police said they responded to the crash at 2:18 p.m. Monday and found that a flatbed semi-trailer carrying a large forklift hit the bridge.
Photos show a large crack running through the bridge over Belden St. near Tancahua. This caused officials to shut down the 600 block of Belden for repairs. The right shoulder on Highway 181 (Harbor Bridge) is also shut down, officials said.
TxDOT officials said they are inspecting the damage to figure out how extensive it is and a repair plan and timeline will be developed based on a complete inspection.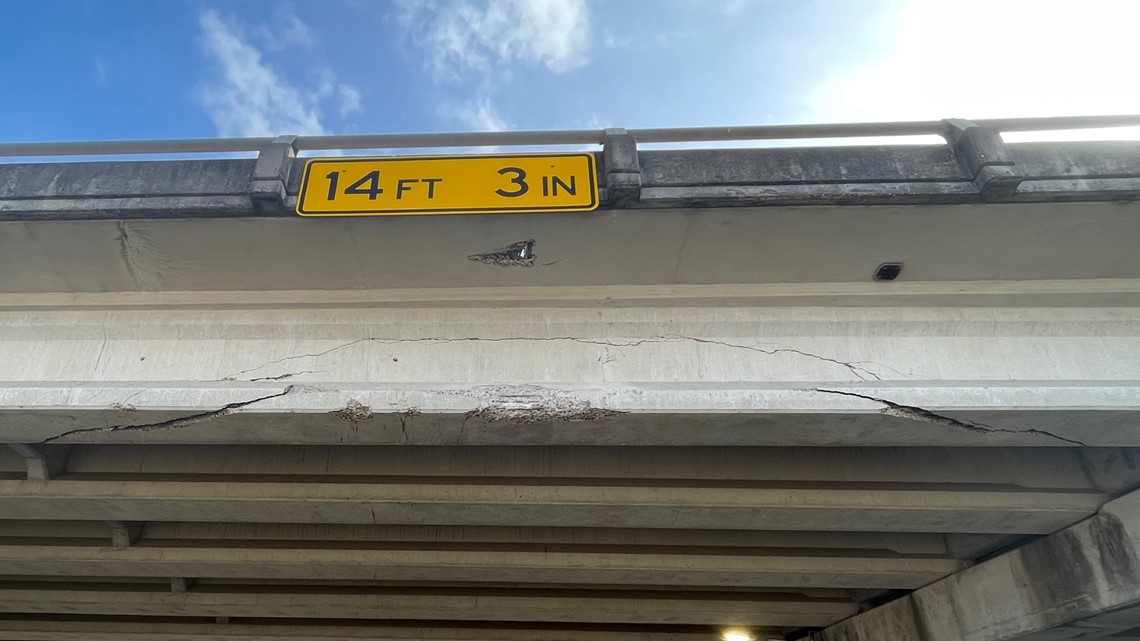 Barricades are blocking off the area under the bridge. Debris is also scattered on the roadway.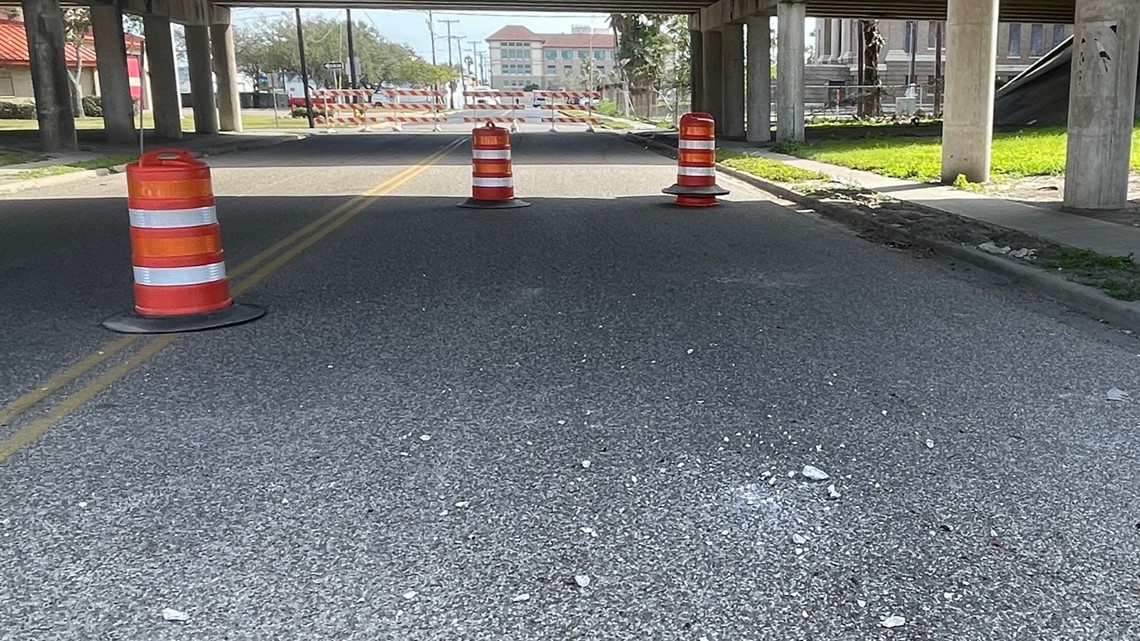 The driver was given a ticket for the crash, officials said.
More from 3News on KIIITV.com:
Do you have a news tip? Tell 3!
Put your name and contact information below, or email tell3@kiiitv.com, so we can get in touch with you about your story should we have questions or need more information. We realize some stories are sensitive in nature. Let us know if you'd like to remain anonymous.
If you do not have a photo/video to submit, just click "OK" to skip that prompt.