CORPUS CHRISTI, Texas — Editor's Note: The above video is from a previous, related report.
If you have been skipping adding eggs to your grocery list over soaring prices, you are not alone, but there may be relief on the way!
Over the past year, a bird flu outbreak, combined with soaring feed, fuel and labor costs, led U.S. egg prices to more than double, and hatched a lot of sticker shock on grocery aisles.
However, we may soon see the end to those outrageous egg prices, and are already seeing some relief in the Coastal Bend.
On Jan. 25, 3NEWS Senior Digital Content Producer Haley Williams bought a carton of 18 Great Value eggs for $7.94. Fast forward to Feb. 10, and the same carton of eggs at the same store, Walmart in Flour Bluff, dropped to $4.98.
They went from 44.1 cents each to 27.7 cents each.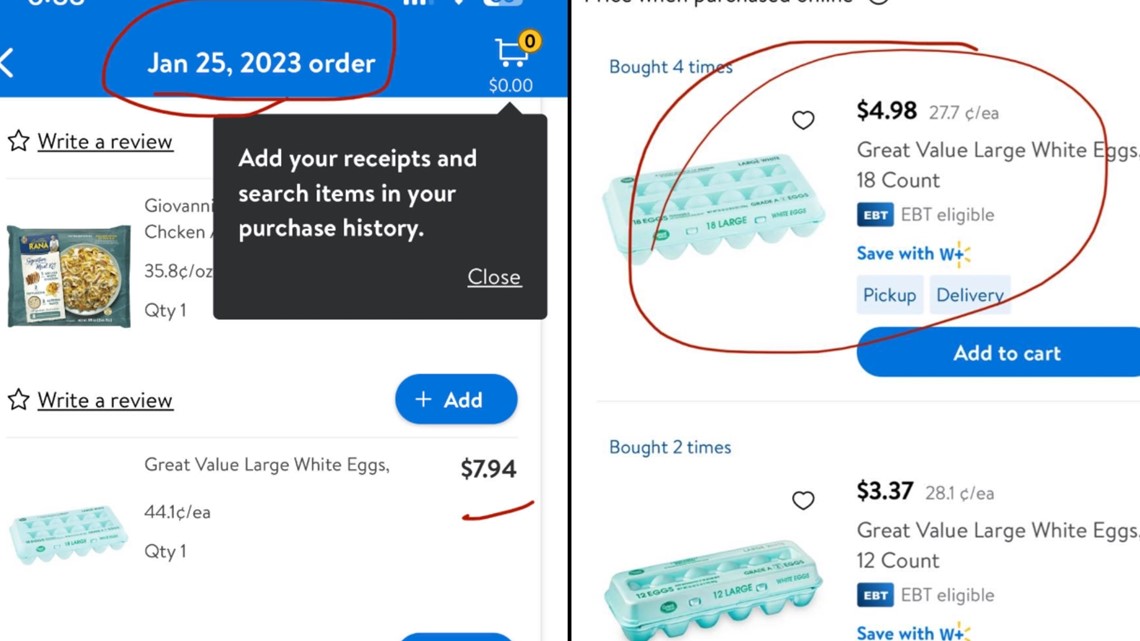 At H-E-B in Corpus Christi, an 18 count of store-brand eggs sits at $5.73.
"Wholesale prices have been declining steadily from their late 2022 highs which has helped support retailer efforts to bring pricing down to a more consumer-acceptable level," the report said. "However, many producers are using the current period to rework their flocks ahead of the coming Easter demand period which is keeping production down and supplies tight.
The internet is having fun with egg prices seemingly dropping.
At the Grammy awards on Sunday, host Trevor Noah asked Taylor Swift's fanbase to "handle" the price of eggs because they "can do anything."
"There's really nothing that they can't accomplish," Swift said. "Just tell them what you need."
Noah then turned to the camera and said "Swifties: price of eggs, down."
Whatever the reason, we are just thankful to see the eggstreme drop in local prices.