CORPUS CHRISTI, Texas — Crews with the Corpus Christi Water Department were busy Friday repairing 200 feet of pipe.
Those repairs were called for after a watermain break was reported on Coopers Alley between Carancahua and Mesquite Streets.
That break, just the first out of the four reported Friday. Mike Murphy with the Corpus Christi Water Department said the breaks are not uncommon around town. That's because our city's cast iron water pipes are estimated to be 80 years old.
Staples and McArdle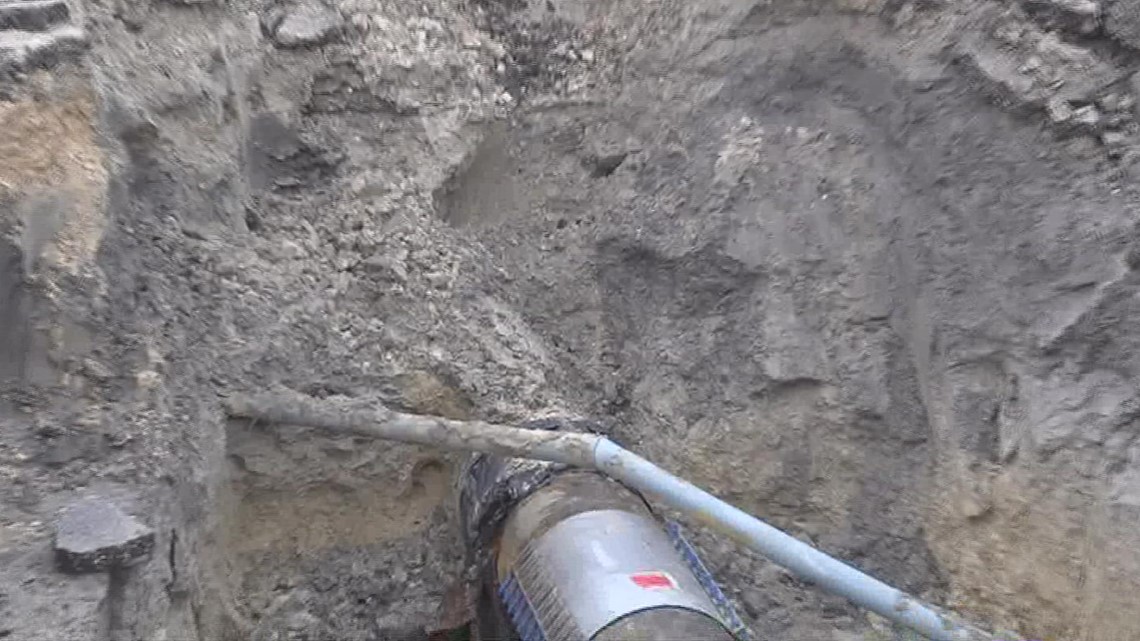 The main break closed the lanes down McArdle Street for over a week.
Some businesses in the area were affected by losing water. The deterioration of the protective coating installed on the pipe in 1986 is what caused the pipe to ultimately fail.
According to Director of Water Services for the City of Corpus Christi Wes Nebgen, they believe that a contractor hit the water line, which weakened the structure and eventually caused it to fail.
The city said that water quality was not being impacted by the waterline break or repairs to the area. Nebgen told 3NEWS that the city's system is designed to be resilient to situations like this one.
Work was completed and the intersection opened up all lanes on Jan. 16.
SPID westbound feeder road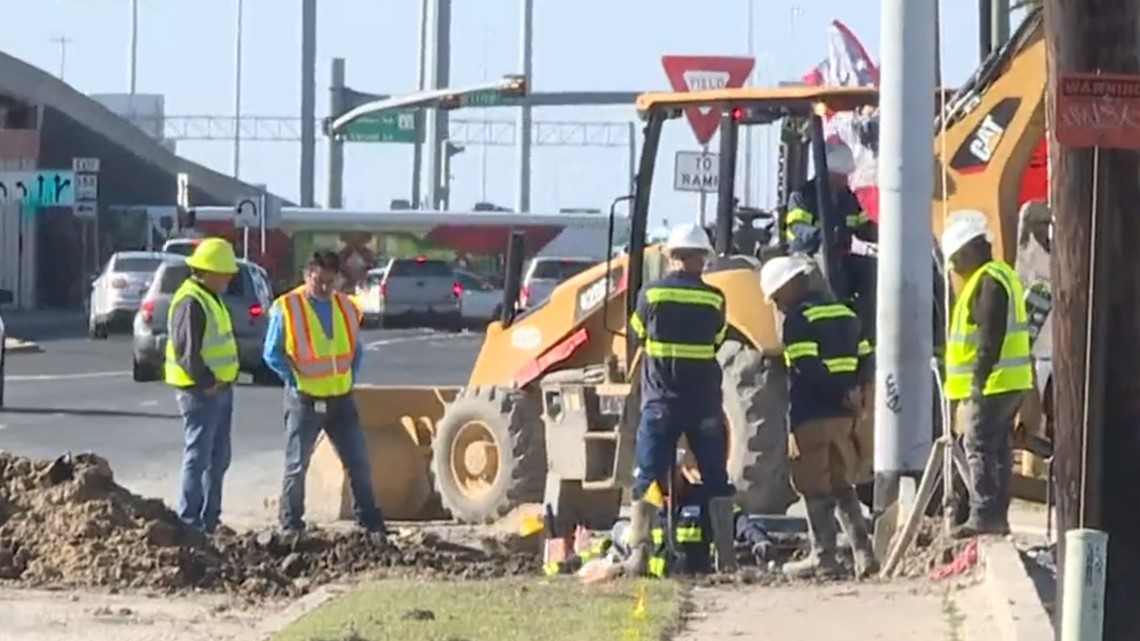 On Jan. 25. a water line broke along South Padre Island Drive impacting traffic along the feeder road between Staples Street and Niles Drive.
Repairs to the waterline began almost immediately as traffic from Nile Drive to Airline Road was reduced to one lane.
Several Corpus Christi Water customers were affected by the break, officials said.
All repairs were completed by Jan. 27.
Tancahua Street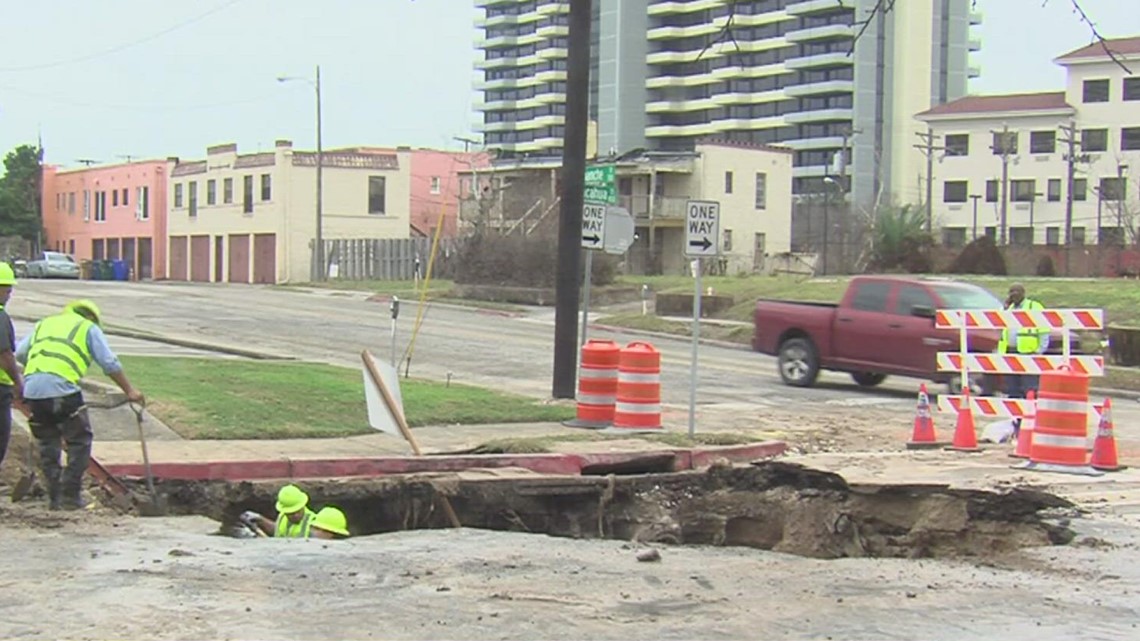 On Sunday, North Tancahua Road was closed due to a sinkhole caused by a waterline break.
Work crews have been on site working on the hole located on North Tancahua St. between Lipan and Comanche.
"When you have a water main break it was a 12 inch cast-iron pipe," said Nebgen. "It will really roll the soil out of the hole and bring it to the surface, and that's what happened in this case."
Repairs were originally expected to take seven days, dependent on weather.
More from 3News on KIIITV.com:
Do you have a news tip? Tell 3!
Put your name and contact information below, or email tell3@kiiitv.com, so we can get in touch with you about your story should we have questions or need more information. We realize some stories are sensitive in nature. Let us know if you'd like to remain anonymous.
If you do not have a photo/video to submit, just click "OK" to skip that prompt.