DENVER — A crowd of thousands fell silent for nearly nine minutes Wednesday night as protests in Denver continued into day seven in response to the in-custody death of Minneapolis man George Floyd.
For the next 90 minutes, the protest in Denver became a conversation as thousands listened to speakers talk about race, violence and discrimination. And anyone yelling against speakers was invited up to share their thoughts.
Marching continued after Denver's 9 p.m. curfew but protesters remained peaceful and police officers appeared to be blocking traffic like they did Tuesday night, according to 9NEWS reporters on the ground downtown.
Denver Mayor Michael Hancock was leading protesters on a march through the city earlier Wednesday evening. Arm-in-arm they were chanting, "hands up, don't shoot."
Hancock also addressed a crowd in front of the Capitol building saying, "to all of you who have been here marching in peace, thank you on behalf of Denver."
When asked why he hadn't joined protesters before day seven, Hancock said he was working with his office to find solutions to the problems people are protesting about.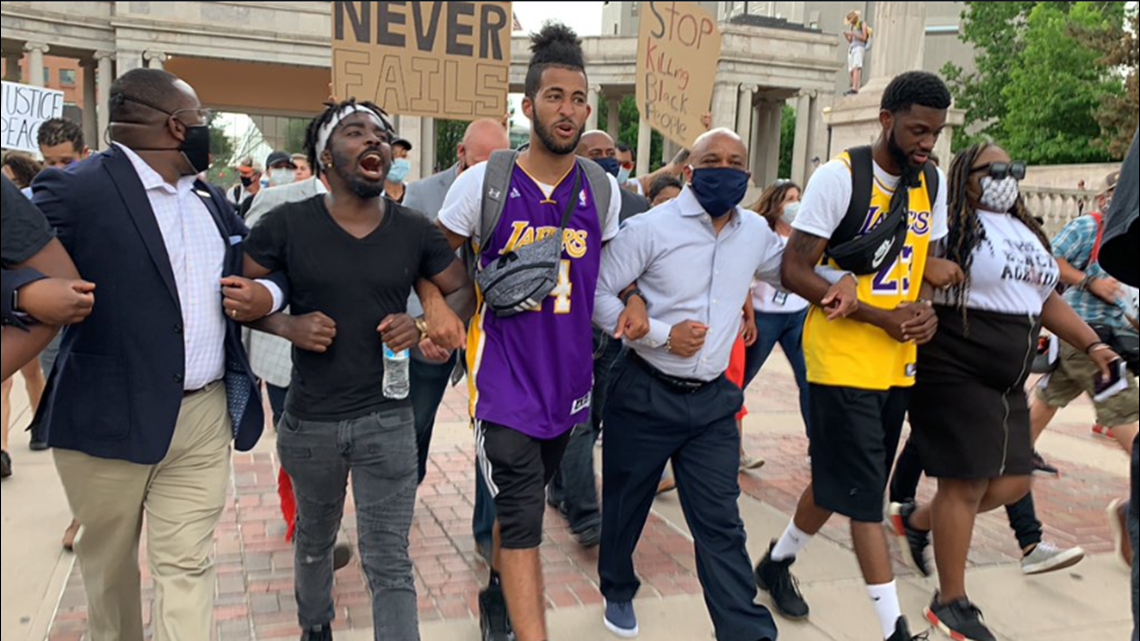 A group of third- and fourth-year medical students from the University of Colorado School of Medicine told 9NEWS they just finished their shifts, some had 12-hour shifts, and still showed up because of how important this cause is to them.
By 6:30 p.m. Civic Center Park was packed, and organizers said Wednesday's protest was a chance to celebrate and mourn the death of Floyd.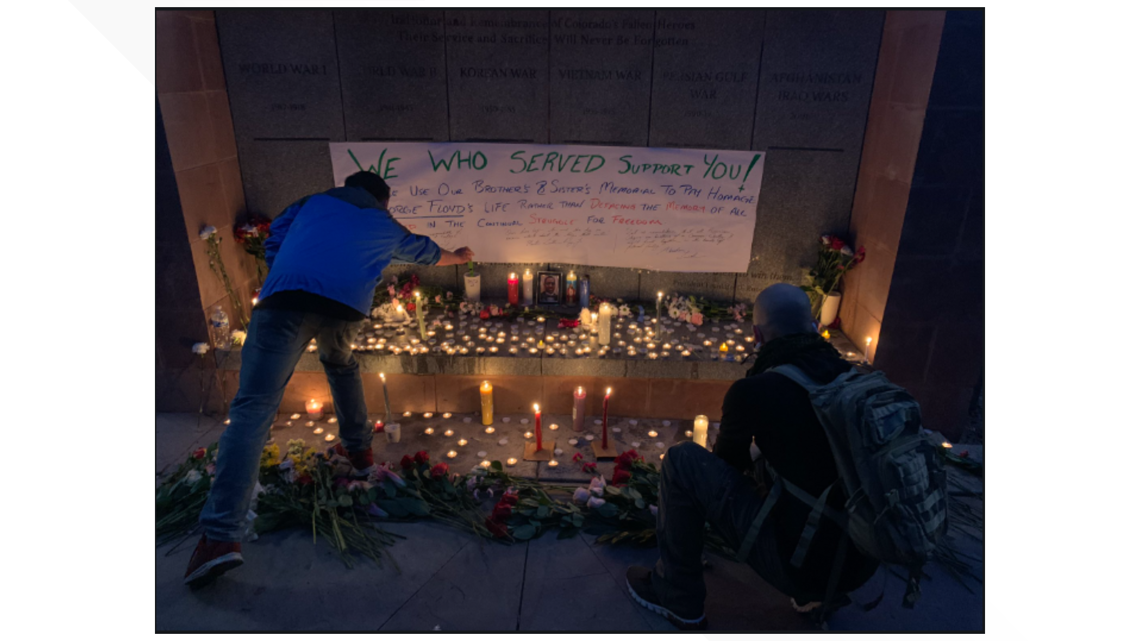 What to know right now:
Small protests have also happened over the last few days in Fort Collins and several mountain communities.
Follow tweets from 9NEWS reporters on the ground at Denver's protests:
DPD said Thursday that 19 people were arrested related to the protests the night before. Four of the 19 people were arrested for open carry of a weapon violation. DPD said three of those violators were from out of state and listed the other person's place of residence as unknown.
One person was arrested for eluding and the rest were for curfew violations, according to DPD.
Wednesday's protests followed largely peaceful rallies late into the night on Monday and Tuesday.
Protests last week and over the weekend were peaceful during the day, but escalated to riots at night that included fires, vandalism, graffiti and looting, as well as confrontations with police in which tear gas, pepper balls and foam projectiles were deployed.
PHOTOS: Day 7 of George Floyd protests in Denver
Prior Denver protests coverage