CORPUS CHRISTI, Texas — The man police arrested and charged in connection with the shooting inside P.F. Chang's at La Palmera Mall Monday has now been charged in two other crimes from Monday, a second shooting and a bank robbery.
Anthony Carrington, 42, now faces a string of additional charges:
Aggravated assault with a deadly weapon
Unlawful possession of a firearm by a felon
Aggravated robbery
He's also charged with aggravated assault with a deadly weapon for the shooting at P.F. Chang's that left a former coworker with serious injuries.
Carrington was arrested at a gas station at the corner of Staples and Leopard streets.
Timeline of Monday's day of violence
A 39-year-old man was shot at 3:06 p.m. at Brownlee Boulevard and Elizabeth Street Monday afternoon. According to police, the victim ran to a nearby store for help. When police and emergency crews arrived, they took him to a nearby hospital with critical injuries.
The suspect -- later identified as Carrington -- had already left the scene... heading for La Palmera Mall.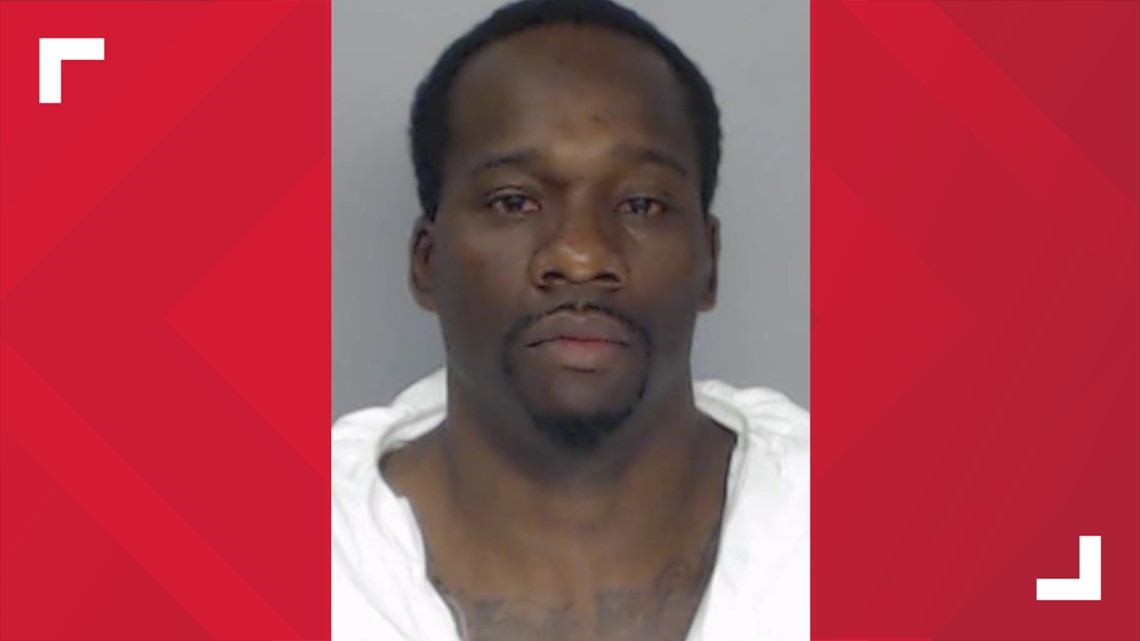 The gunman arrived at the P.F. Chang's restaurant and got into an argument with a man inside, whom police say was a coworker. The gunman then shot the man below the waist and ran out of the restaurant and left in his car.
That created some panic at La Palmera Mall as people started to find out about the shooting on social media. But CCPD and La Palmera Mall said this was never an active shooter situation.
A robbery was reported at the American Bank near La Palmera Mall on S. Padre Island Drive. Police say a man walked into the bank, showed his gun and demanded money from the teller. The teller gave the man the money and he left. Police wouldn't say how much money the man took.
A CCPD officer saw the suspect's vehicle near North Staples Street and Leopard Street. The officer pulled over the suspect and arrested him.
3NEWS first broke the story these three crimes might be connected in an interview with CCPD Commander Todd Greene. Police confirmed that information Tuesday afternoon.
More from 3News on KIIITV.com:
Want to send us a news tip?
Put your name and contact information below so we can get in touch with you about your story should we have questions or need more information. We realize some stories are sensitive in nature. Let us know if you'd like to remain anonymous.
If you do not have a photo/video to submit, just click "OK" to skip that prompt.