CORPUS CHRISTI, Texas — It is a crowd favorite at the rodeo... of course we are talking about Mutton Bustin'! Kids riding sheep until they fall off? Golden entertainment, some would say.
Here are some of the winning runs from this year's Corpus Christi Rodeo.
With a PERFECT score... Nash!
Nash Juarez, 7, competed on the first night of Rodeo Corpus Christi and set the bar high!
He got a perfect score of 90 for his Mutton Bustin'!
Nash's father, Ashton, said he was so excited to win first place.
"He participated in the San Antonio Rodeo Mutton Bustin last year and has been really excited to try it again," Ashton said.
He was nervous during the interview after his Buc Days run because he "didn't realize so many people were watching him."
Nash wants to be a zookeeper when he grows up but he says next in his list is riding a bull! GO NASH!
Noah wins Friday's competition
6-year-old Noah held on for dear life! This first-timer looked more like a pro during Friday night's Mutton Bustin' competition.
He said that he practiced for the competition by riding on his mom and dad's backs.
Joslyn takes first place with score of 89 Saturday night
On Saturday, 8-year-old Corpus Christi girl Joslyn Noriega held on tight to take home first place in the rodeo event. She was sponsored by Apollo Towing.
When Joslyn was asked how she prepared for her big moment, she said by "training on daddy's back!" When asked which was harder, riding the sheep or on daddy's back, she responded "daddy's back!"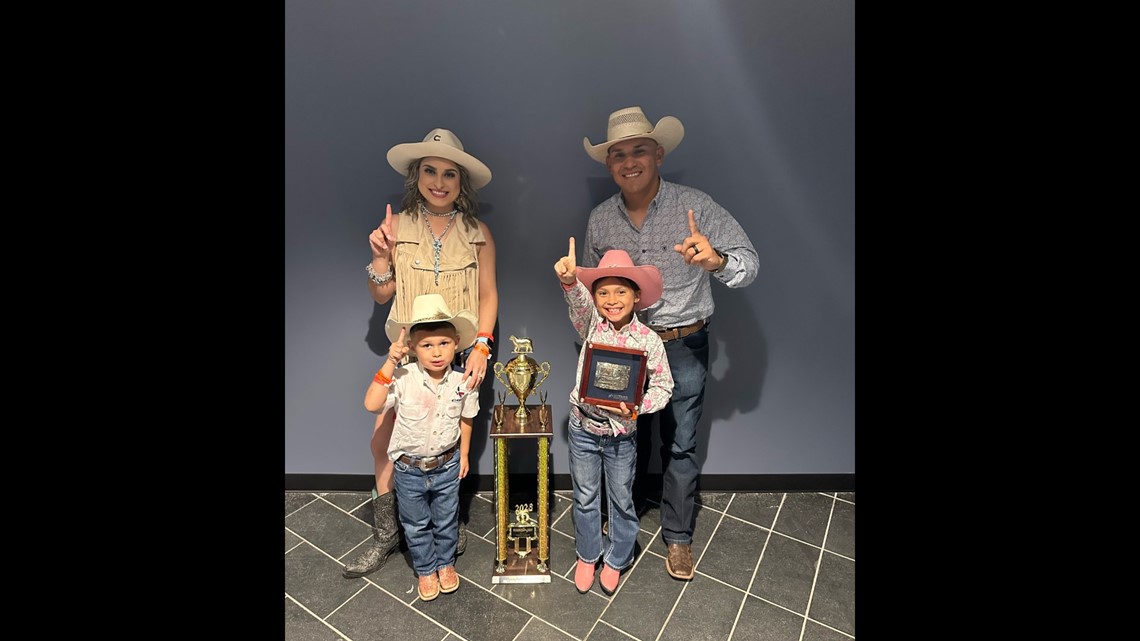 Her father, Orlando, said she was a little nervous but once she saw the crowd and trophy, she was all business. When she grows up, she wants to be a barrel racer, and we think she has exactly what it takes!
Congratulations to Joslyn!
More from 3News on KIIITV.com:
Do you have a news tip? Tell 3!
Email tell3@kiiitv.com so we can get in touch with you about your story should we have questions or need more information. We realize some stories are sensitive in nature. Let us know if you'd like to remain anonymous.