Here are some Coastal Bend organizations that need your help for Giving Tuesday
Giving Tuesday is a reminder of all of the charities and nonprofits who could use some love, too.
Shutter2U - stock.adobe.com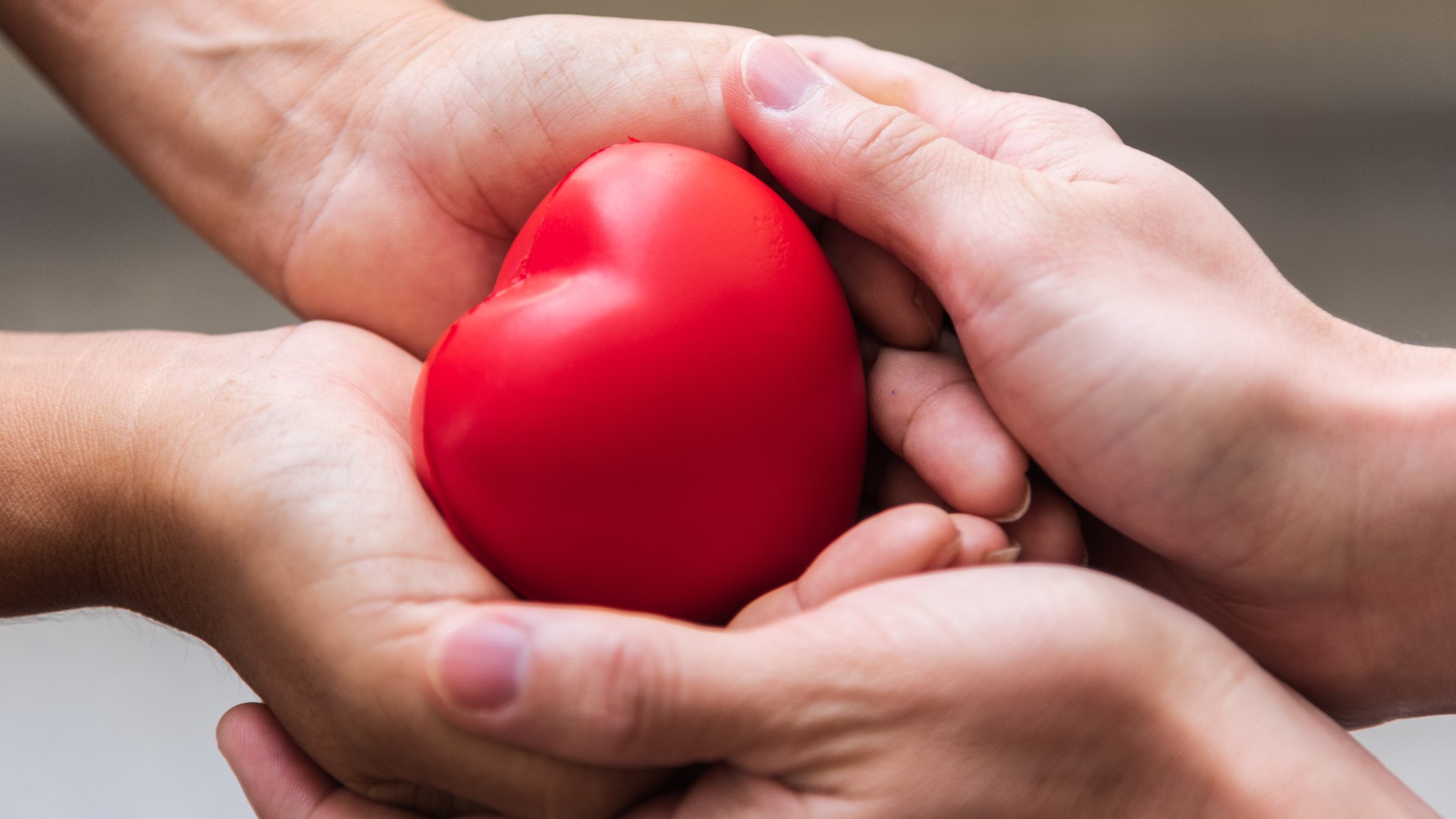 Black Friday, Small Business Saturday and Cyber Monday are over, but don't put away those wallets just yet.
Giving Tuesday is a reminder of all of the charities and nonprofits who could use some love, too. The effort started ten years ago and is credited with boosting millions of dollars in charitable donations for nonprofits around the country.
In the Coastal Bend, there are dozens of organizations that need a boost. Here are a few you can donate to today.
Human Services
:
Good Samaritan Rescue Mission
In 1953, Good Samaritan Rescue Mission began as a little house church on Upper Broadway in Corpus Christi with only eight beds and a soup kitchen. Now, as they celebrate 69 years of continual ministry and service to the homeless, they have grown to 208 beds and their little soup kitchen has served over two million meals.

"For people who are homeless, the bottom has dropped out of their world, and they are left with just memories of better days. Many suffer with depression, confusion, bitterness, and fear for their future. Good Sam exists for so much more than food and shelter. We want to help them get their life back ~ or begin a new one with a fresh start. We want to help them become independent and stable ~ and REMAIN stable, which takes far more effort than running them through on a conveyor belt of various programs." Help them with their mission by clicking here.
Every $25 you give to the Salvation Army will brighten a child's Christmas-- offering food, clothing, and gifts to children, and help for worried moms and dads. You can donate to the Salvation Army here.
Coastal Bend Center for Independent Living
The Coastal Bend Center for Independent Living (CBCIL) is a 501(c)(3) organization. They are designed specifically to assist people with cross disabilities who themselves have been successful in establishing independent lives. Those who are served have both training and the personal experience to know exactly what is needed to live independently. At least 51% of staff and Board of Directors are individuals with disabilities. You can help with their mission here.
Ronald McDonald House of South Texas
Ronald McDonald House Charities South Texas provides a comfortable home-away-from-home for families who must travel to fulfill their children's healthcare needs at Driscoll Children's Hospital. They are always accepting donations here.
Catholic Charities is a multi-program, non-profit social service agency serving the Diocese of Corpus Christi, the City of Corpus Christi and the surrounding counties of Aransas, Bee, Brooks, Duval, Jim Wells, Kenedy, Kleberg, Live Oak, McMullen, Nueces, Refugio, and San Patricio. The agency reaches out to a population of about 535,000 persons and provides services to approximately 100,000 persons of diverse racial and ethnic characteristics, experiences, occupations, and income. You can give here to help support their mission.
Burn Pits 360 is the only 501(c)(3) nonprofit organization to offer an independent burn pit exposure registry in which family members can record the names of warriors who served the nation but have passed away due to illnesses from toxic injury. They are based in Robstown and are entirely dedicated to improving post-deployment health outcomes for current and former military personnel. You can support their mission here.
The Coastal Bend Food Bank (CBFB) is a nonprofit organization that solicits and distributes food which might otherwise go to waste or be discarded by manufacturers, wholesalers and retailers. Since 1982, CBFB has been fighting hunger in the Coastal Bend by providing food and personal care products to various charity and service agencies. You can help them here.
Youth and Education
:
America currently faces a shortage of housing for youth aging out of the foster system, and over 90% of these youth who age out will either end up homeless, be trafficked, turn to prostitution, become incarcerated, or die within three years. Agape Ranch will feature multiple homes that will focus on housing and mentoring young adults in order to successfully launch them into adulthood. They pledge a long-term commitment to the children in the foster community to lower that shocking 90% average. You can help their mission here.
The YWCA Corpus Christi is dedicated to eliminating racism, empowering women, and promoting peace, justice, freedom, and dignity for all. You can donate here.
Boy Scouts of America- South Texas Council
The South Texas Council offers a great variety of programs that get the entire family involved. Today, it's more than just troop, crew or den meetings. They're constantly moving with camping, high adventure, and tons of great opportunity to get out into the community.
Corpus Christi Literacy Council
The Corpus Christi Literacy Council first opened its doors in 1986. More than 10,000 students, throughout the Corpus Christi Bay Area and South Texas, have been helped during these 33 years.
Currently, the Corpus Christi Literacy Council has more than 50 volunteer tutors who serve at several tutoring sites across Corpus Christi. Volunteers work on a one-to-one basis with students at neutral locations convenient to both the tutor and student. You can help their mission by donating here.
Created in 1997, Youth Odyssey is a 501 (C) (3) non-profit based in Corpus Christi, Texas driven to address the rising tide of juvenile crime and violence. Youth Odyssey is on a mission to inspire, engage, and empower disadvantaged and underprivileged youth through leadership development, life skills, and outdoor adventure. We target youth ages 10-17 through teaching basic life skills. Give to their cause here.
Situated on 105 acres in Rockport, Camp Aranzazu is one of only three camps in Texas and the only camp on the Texas Gulf Coast that serves as a host facility for children and adults with special needs and chronic illnesses. It's a barrier-free residential camp designed to accommodate a range of physical needs. Since 2006, more than 27,500 people have enjoyed the transformational experience of Camp Aranzazu. Today, they serve 1,500 children and adults per year. Help them out by donating here.
Don't Forget the Animals
:
Gulf Coast Humane Society
The GCHS is a 501(c)(3) nonprofit, no-kill animal shelter that houses and cares for hundreds of adoptable dogs and cats. They were founded on January 15th, 1945 by a group of animal lovers with Frances Weil leading the cause.
Since the beginning, they have been dedicated to providing the best care possible to the animals under their roof. Their mission is to save lives one at a time and to place homeless animals into loving homes. They strive to promote responsible pet parenting and the humane treatment of all animals. You can help them out by donating here.
The Texas Sealife Center is a nonprofit 501c3 organization dedicated to the rescue rehabilitation and release of coastal and aquatic wildlife. The organization was formed due to a recognized need for additional wildlife support in South Texas and the growing number of animals that are admitted to wildlife centers in the U.S. annually. You can donate to their cause here.
The Cattery offers an alternative to traditional animal shelters in providing a no-kill, cage-free haven for homeless, abused, or abandoned cats. From there, they seek permanent, loving homes for these animals. You can donate here and all donations will be matched on Tuesday! Give here.
Peewee's Animal Shelter has been in operations since May, 1997. Peewee's presently houses over 300 animals, including dogs, puppies, pigs, goats, and other barn animals. Peewee's relies on donations only for its operation. You can donate here.
Texas State Aquarium Wildlife Rescue
The Aquarium's new rescue center will have state-of-the-art veterinary medical equipment, an interpretive center, and a multimedia theater. The Aquarium's goal is to increase capacity for wildlife rescue and response, facilitate learning for veterinary medical students and veterinary technologists, and foster a better understanding for the public regarding what each of us can do to help protect wildlife. You can give here.
Nueces County Community Action Agency
The NCCAA is a private non-profit that offers a variety of services to the community. Aiming to help those transition out of poverty, the NCCAA offers utility and housing assistance, and even offers family services. The organization's Birth-to-Five Head Start program serves 1,344 children annually. For more information about their mission, click here.
If you see an organization here that we missed, please send an e-mail to hwilliams2@kiiitv.com and we will get it added!
Do you have a news tip? Tell 3!
Put your name and contact information below, or email tell3@kiiitv.com, so we can get in touch with you about your story should we have questions or need more information. We realize some stories are sensitive in nature. Let us know if you'd like to remain anonymous.
If you do not have a photo/video to submit, just click "OK" to skip that prompt.