This year's Coastal Bend Day of Giving supports 50 area nonprofits on the forefront of assisting those in need, and Youth Odyssey is one of them.
From Youth Odyssey:
"Created in 1997, Youth Odyssey is based primarily in Nueces County (and secondary locations in Jim Wells, Live Oak, and San Patricio Counties), driven to address the rising tide of juvenile crime and violence. Youth Odyssey is on a mission to provide at-risk boys and girls ages 10-17 with youth development through life skills and adventure challenge programming. The six life skills we focus on are: communication, teamwork, problem-solving, goal-setting, leadership, and trust. We teach and apply these skills through adventure activities that include teambuilding sessions, ropes challenge courses, kayaking, canoeing, rock climbing, bouldering, hiking, backpacking, camping, and more. Since our establishment, Youth Odyssey has provided approximately 9,000 at-risk and disadvantaged youth with life changing opportunities; 800-900 youth annually.
PHOTOS: Coastal Bend Day of Giving: Youth Odyssey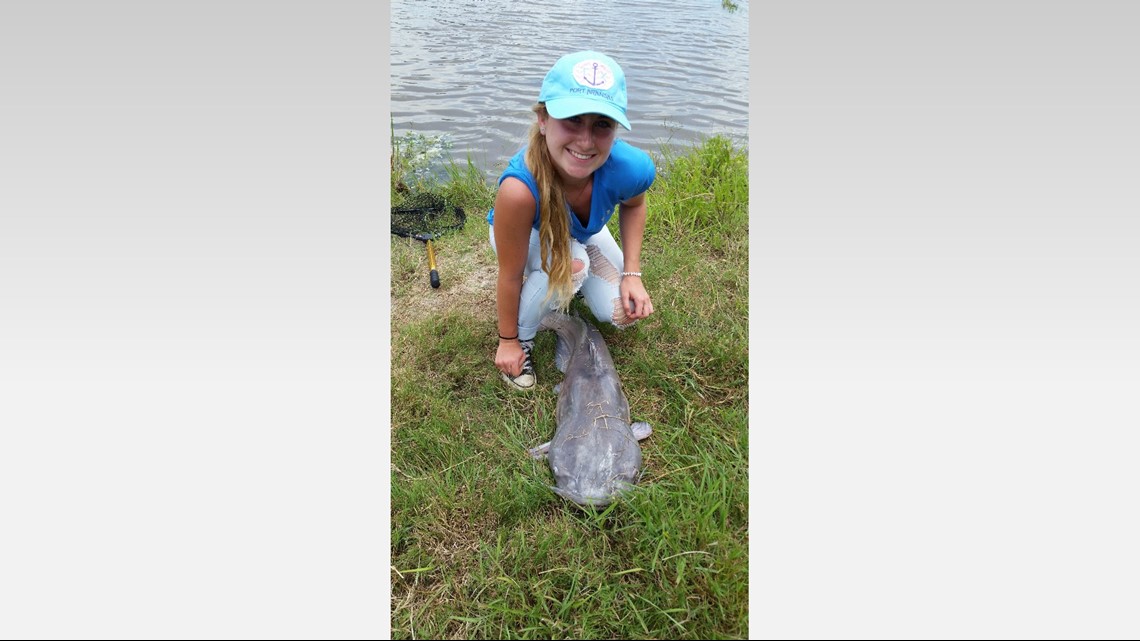 PHOTOS: Coastal Bend Day of Giving: Youth Odyssey
Programming is FREE of cost to the youth and their families.
We define an at-risk youth as a young boy or girl who struggles in school, home, or in their social circles in one way or another. Risk factors include substance abuse, domestic abuse, bullying, defiant and antisocial behaviors; and problems with grades, respect, boundaries, and family circumstances.
Youth Odyssey partners with Corpus Christi Independent School District, Corpus Christi Parks and Recreation, Corpus Christi Housing Authority, and Prospera Management Services to provide programming to neediest neighborhoods in our area. According to the Texas A&M Corpus Christi's Social Science Research Center's 2014 Report Nueces County averages are higher than State and many National averages in following areas:
• Families living in poverty
• Child Poverty
• Violent Crimes Arrests
• Property Crime Arrests
• Alcohol-Related Arrests
• Drug Abuse Arrests
• Curfew/Vandalism, Disorderly Conduct Arrests
• Drug/alcohol related deaths
• Teen Pregnancies
• Juveniles in treatment for drug/alcohol use
• Percentage of 25yrs or younger with less than a HS diploma
We combat these statistics through teaching basic, yet vital life skills (communication, teamwork, problem-solving, goal-setting, leadership, and trust) through adventure challenges that include teambuilding games, ropes challenge courses, kayaking, canoeing, hiking, rock climbing, bouldering, backpacking, and camping.
Our results speak for themselves. Our 2015 end of the year stats showed improvement in the following life skills by exponential percentages:
• Communication Skills 87%
• Leadership Skills 90%
• Problem Solving Skills 90%
• Gained Self Confidence 92%
• Teamwork Skills 92%
• Trust 91%
According to CCISD, the children involved in our programs experience:
• Decreased disciplinary action
• Increased grades
• Increased testing scores
• Increases attendance
Our programs work and we can't wait to expand into more of the Coastal Bend!"
Check out the links below for more information about Youth Odyssey.
Stay connected with 3News for the latest news, sports, and weather. Download the KIII-TV 3News app now.
Have an idea for a story? Send news tips to news@kiiitv.com, and visit us on Facebook, Twitter, and Instagram!