Prisoners in Their Own Land: Life in a Japanese internment camp
In the obituaries of elderly Japanese-Americans in Washington state, they almost always list the World War II incarceration camp they went to. In Seattle, it's almost always Minidoka in Idaho.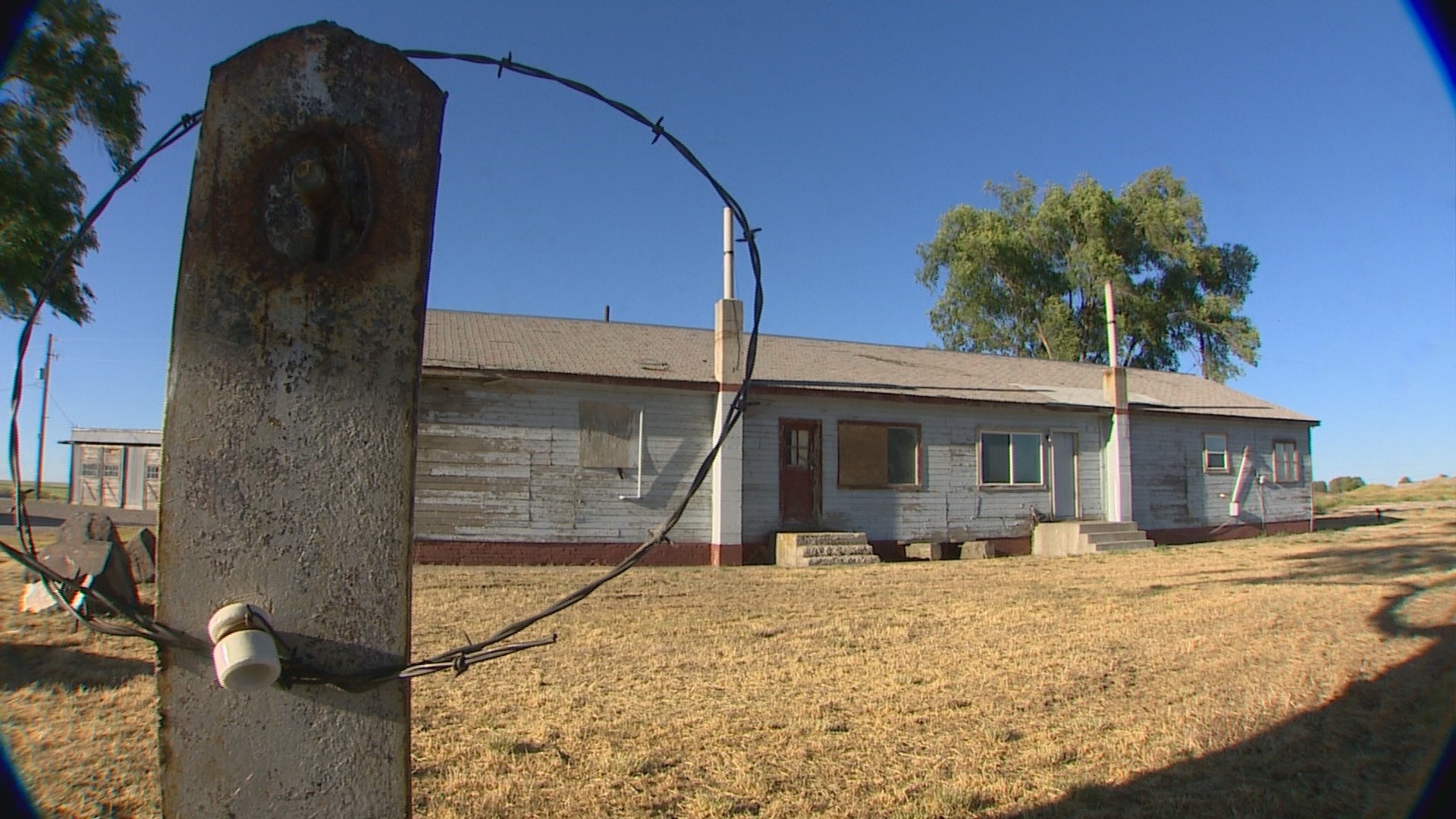 Editor's Note: KING 5's Lori Matsukawa originally reported on the impact of Japanese internment leading up to the 75th anniversary of Executive Order 9066, which was February 19, 2017. One year later, we revisit this dark piece of United States history.
In a five-part series, KING 5's Lori Matsukawa looks back at Executive Order 9066, which forced approximately 120,000 people of Japanese ancestry into U.S. government internment camps during World War II. Japanese Americans from the Pacific Northwest share their stories of being "Prisoners in Their Own Land."
If you look at the obituaries of elderly Japanese-Americans in Washington state, you'll notice one thing. They almost always list the World War II incarceration camp they went to. In Seattle, it's almost always Minidoka in Idaho.
After Japan attacked Pearl Harbor on December 7, 1941, a worried Toku Shimomura wrote in her diary:
"I turned on the radio and listened to the news. Our future has become gloomy. I pray that God will stay with us."
With a stroke of a pen, President Franklin Roosevelt signed Executive Order 9066, which forced 120,000 people of Japanese ancestry into desolate incarceration camps for the duration of the war. No one was ever charged with espionage.
Historical photos of Minidoka internment camp
"The only crime, then, of those of us who were removed to inland concentration camps was that we happened to be of Japanese ancestry," recalled Dorothy Yamaguchi. "If a person was one-sixteenth Japanese ancestry or more, he was condemned to prison."
The very first to be forced out of their homes were 276 people on Bainbridge Island. They had six days to sell their things, and each person could bring just one suitcase.
History in black and white: Japanese Incarceration during WWII
"If you put one overcoat in your suitcase, you can't put anything else in. So, whatever you could wear, wear it," said Kay Sakai Nakao, who was 22 years old at the time.
More than 200 Bainbridge Island residents boarded a ferry. They didn't know where they were going, for how long or if they were ever coming back.
"As you get closer to Seattle, the island keeps getting smaller and smaller. And then you tell yourself, "Will I ever see my home again?" recalled Nakao.

There were 10 incarceration camps across the United States. Most evacuees from Western Washington ended up in Minidoka, Idaho, but they had to wait until the camp was built. They spent six months at the Puyallup Fairgrounds, living under the grandstands or in horse stalls. A Post-Intelligencer reporter at the time called it "Camp Harmony."
Herb Tsuchiya and his best friend Yosh Nakagawa were just 10 when they arrived at Minidoka with their parents.
"The first train ride in my life was to Camp Minidoka in Idaho," said Tsuchiya.
"Being young, I never realized what it meant for (my parents) to give up what they had - the grocery store on the corner - and to take my sister and myself as children into incarceration," said Nakagawa.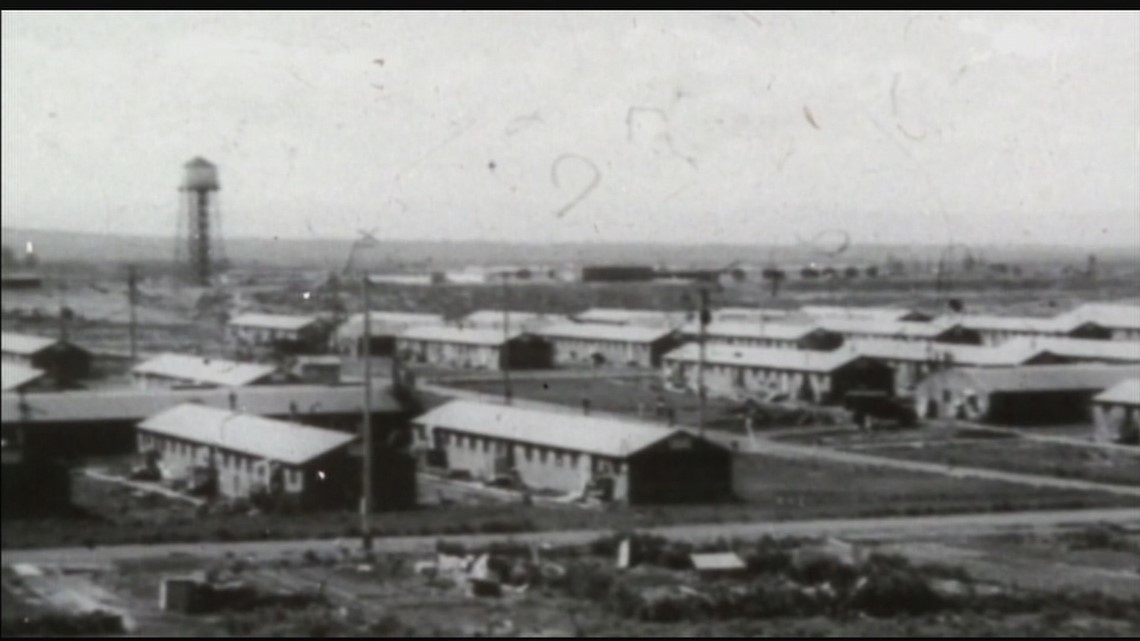 Tar paper barracks greeted the incarcerees. Six families per barrack shared one pot belly stove. Walls and floors let in cold winter winds and hot summer dust. And there was no privacy in the communal latrines.
The incarcerees did their best to survive. Kids went to class, adults planted crops and gardens. Others worked at the hospital where doctors made $19 a month. Some worked at the mess hall, where kids and parents ate separately.
"That whole family tradition structure was blown apart," said Tsuchiya.
But despite baseball games and community dances, it was still life behind barbed wire, guards in towers and guns pointed inward. Some incarcerees succumbed to hopelessness and despair.
"We were fenced in. We lost our freedom, emotionally and physically," declared Nakao.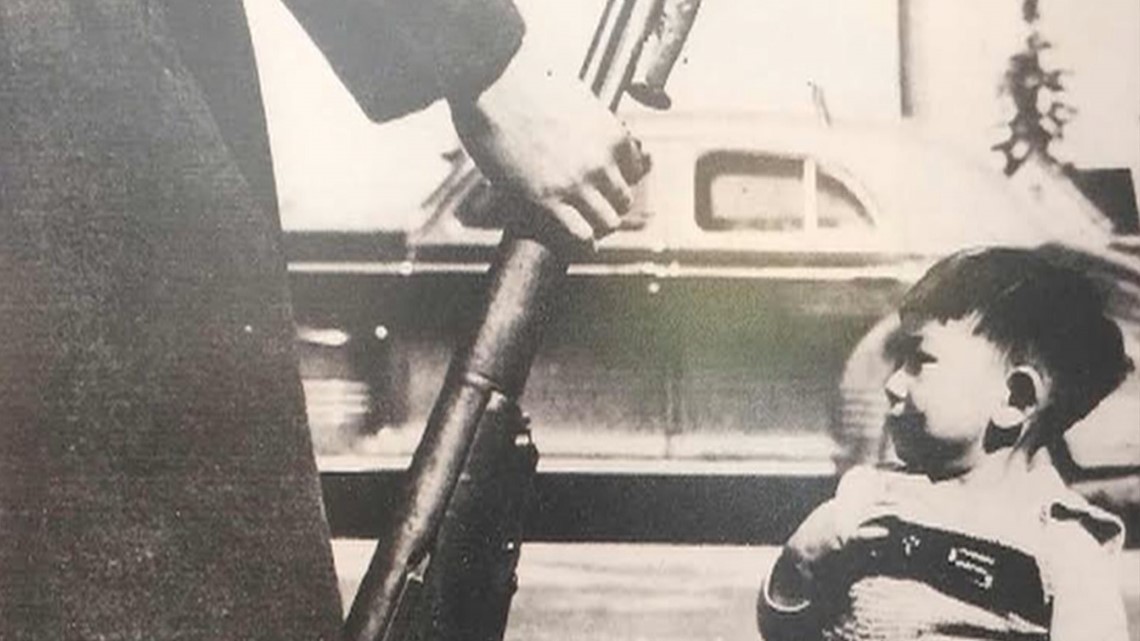 "I hated my dad because he was so angry," recalled Don Shimono, who was born in the camp.
Shimono's parents and six siblings had been forced out of Bellevue. Shimono now makes a pilgrimage to Minidoka when he can.
"Every time he took a picture, he was in a nice suit, standing tall and proud," Shimono said. "Then I saw the other side of him after the camp. He was just a shell of himself."
"When I went to his funeral, I sat there and I thanked him for everything. The suffering he had to go through and all the pain he had to go through to make us survive."
In one of the great wartime ironies, nearly a thousand young men at Minidoka volunteered for the U.S. Army, the most of any of the camps.
"My mother had four sons serving in combat and she eventually suffered a nervous breakdown," said Tsuchiya. "The only thing that helped her was electric shock treatments."
Dozens more were killed in action, leaving Gold Star parents proud, yet grieving. And when the war ended ...
Yosh Nakagawa shakes his head. "Then they get evicted from the concentration camp, to come back and they have no place to go. And they're given a one-way ticket and $25."
Incarcerees come home, still looking like "the enemy" and often treated that way, but some also find kindness and friendship. And why one incarceree said martial arts star Bruce Lee saved his life.
Related links and resources:
Internment Camp vs. Concentration Camp
Some viewers may be wondering what to call these wartime camps. The words "internment camp" are considered imprecise by scholars, since those were used for holding dangerous aliens and prisoners of war. I use the words "concentration camp" in my reports because that's what the people I interviewed called them and, by definition, that's what they were, according to history website DENSHO: "Prison camps outside the normal criminal justice system, designated to confine civilians for military or political purposes on the basis of race and ethnicity." This is not meant to take away from what happened to Jews and others in Europe, who were imprisoned in "concentration camps," which some now acknowledge was a euphemism for Nazi "death camps." - Lori Matsukawa