PORTLAND, Texas — San Patricio County will host a free COVID-19 testing site on Thursday, Jan 7.
The testing will be done in the Gregory-Portland Middle School parking lot from 9 a.m. until 4 p.m. on Thursday. Registration is not needed to get tested.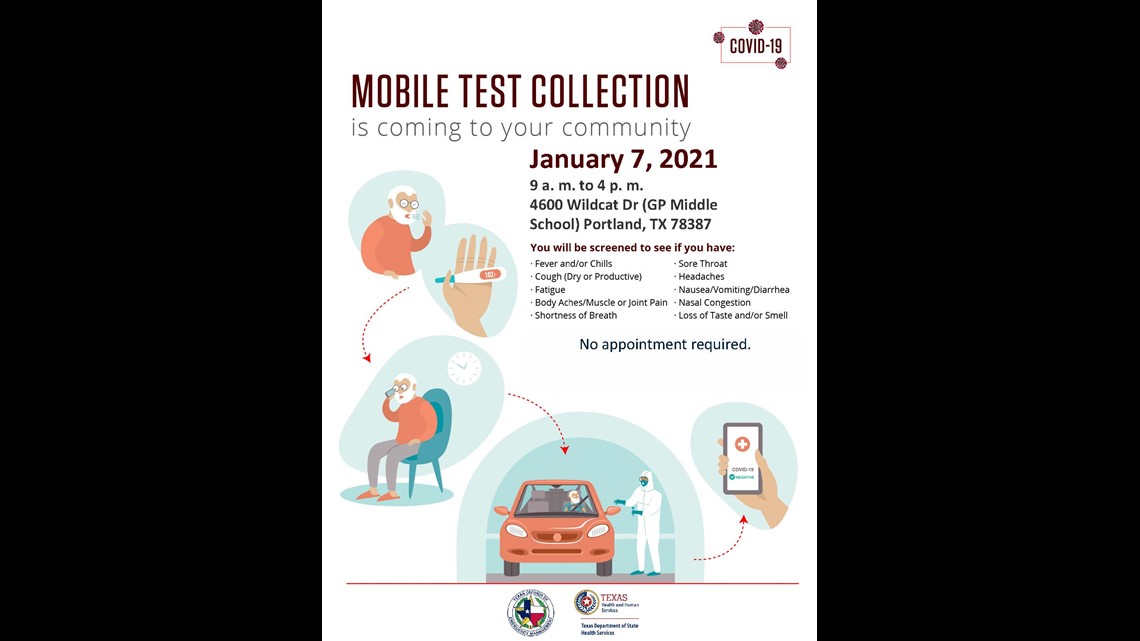 People who have COVID-19 symptoms like loss of taste, fever or difficulty breathing, among other symptoms, can be tested.
For the latest updates on coronavirus in the Coastal Bend, click here.
More from 3News on KIIITV.com: