The San Antonio Police Department has released a photo of officer Julio Cavazos, who was critically injured in the shooting that killed Officer Miguel Moreno on Thursday.
The department provided this statement about Cavazos: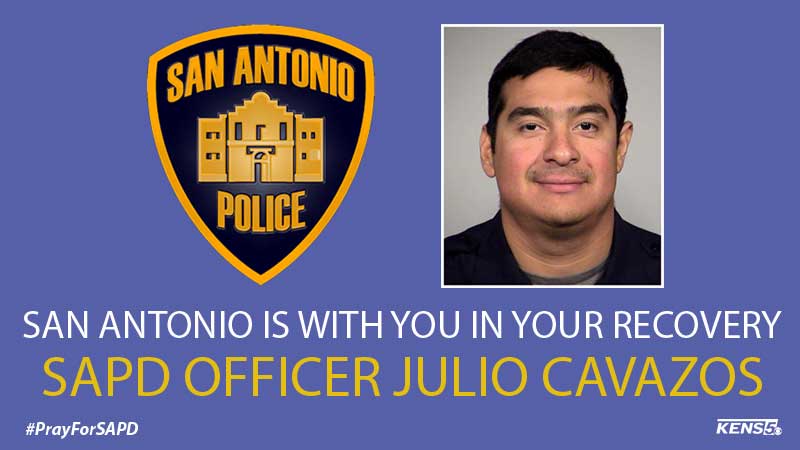 "He is a husband and father to a young daughter. He is still in intensive care and he has a long recovery ahead of him. His wife is asking for privacy while he makes his recovery but she wanted to thank everyone for the prayers and support. She also said that their family is praying for the Moreno family."
Cavazos was shot in the torso during the shootout. SAPD Chief William McManus said Friday that Cavazos had successfully completed surgery Thursday night but had more to go. Doctors said he is expected to survive.
"Officer Cavazos was a hero in this incident," McManus said Saturday at a community event.