SINTON, Texas — The City of Sinton remained under a water boil advisory after Wednesday's water main leak. The City Manager said the leak was caused by broken clamps on the main water pipe that brings water into the city.
Water has since been restored.
The Coastal Bend Food Bank and other organizations are still stepping in and helping their neighbors until the water is safe to use.
"Them not having any drinking water, or toilet facilities for the prisoners. It also effected San Patricio County Courthouse. All residents were without water yesterday," said John Hobson, the City Manager of Sinton.
Hobson said for almost an entire day, mostly everyone in Sinton did not have a clean source of water. That is, until help arrived from all around the Coastal Bend.
"City of Corpus Christi, City of Odem, City of Taft, Coastal Bend Food Bank," Hobson added.
Bea Hanson with the food bank said they were able to respond as quickly and effectively as possible.
"Whatever our plan was for the day stopped, 'we need water in Sinton' and that was our focus. We had 600 boxes with six bottles, one gallon each," said Hanson.
She said in total, about 6,000 gallons of water were distributed to the community of Sinton. She added that city and county officers teamed up with the food bank and made it possible for home-bound residents to get their water as well.
Hanson said without community donations throughout the year, relief efforts like providing water to the entire city would not be possible.
"When you don't have the funds, you just can't do it, but we have been very lucky that we are ready when they call," she added.
The food bank said they're in contact with the City of Sinton and still plan on staying involved with water distributions as long as there is a water boil in effect.
In the meantime, Sinton is still waiting for the clear from the Texas Commission of Environmental Quality.
All water leaks in Sinton have been repaired and water pressure restored, John D. Hobson, Sinton's City Manager said.
Residents are advised to boil their water before consuming or cooking with it.
The city is sending samples of the water to a lab and will need a clean report to lift the boil order, Hobson said.
"We are hopeful to be able to get samples later today and possibly have results as soon as Friday," Hobson said. Once we receive a clean report we will be able to lift the boil water notice."
A major water main break that led to a system malfunction caused the City of Sinton to lose water pressure Wednesday.
The Sinton Police Department put out word via Facebook Wednesday morning, saying that the system malfunction had caused the city to completely lose water pressure.
It was all traced back a main break, where City crews had to remove around 50 feet of piping to make the repairs. They were finished repairing the line shortly before 5 p.m. Wednesday, with many residents in the area thankful to start seeing their water pressure returning.
Crews said the water pressure would return slowly throughout the evening, but it will still be necessary to boil water before consuming or cooking with.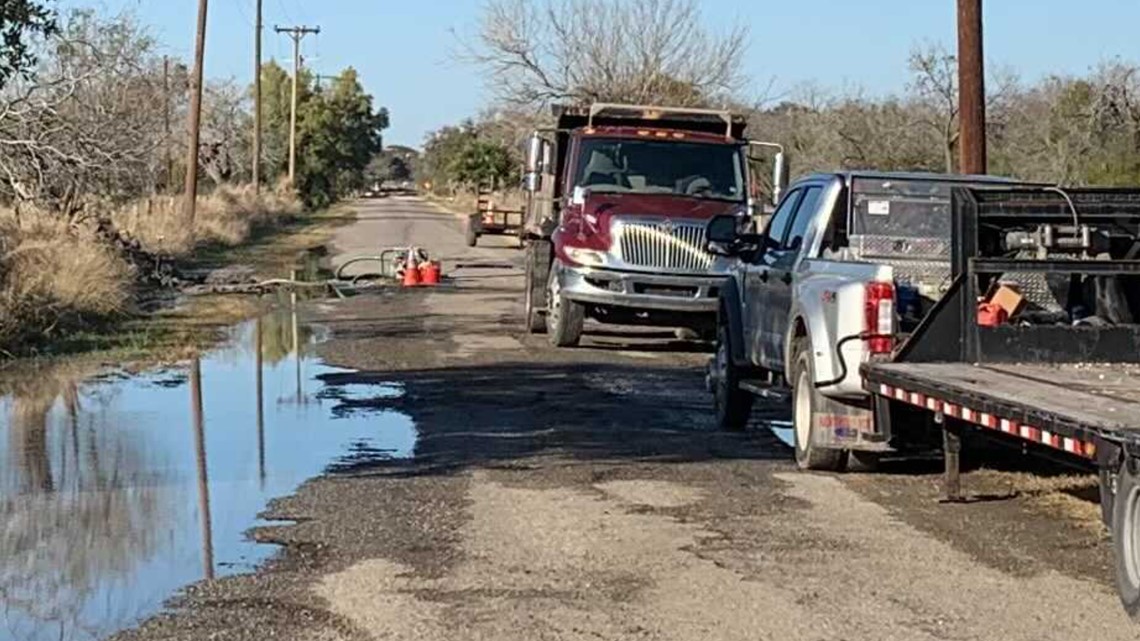 The loss in water pressure forced Sinton Independent School District campuses to close for the day. All but the high school will be reopened Thursday, according to district officials. Students will be provided with bottled water and a lunch that does not require water to prepare.
Sinton High School returns to campus Tuesday, Jan. 19. There will be no school in Sinton Monday as they observe Martin Luther King Day.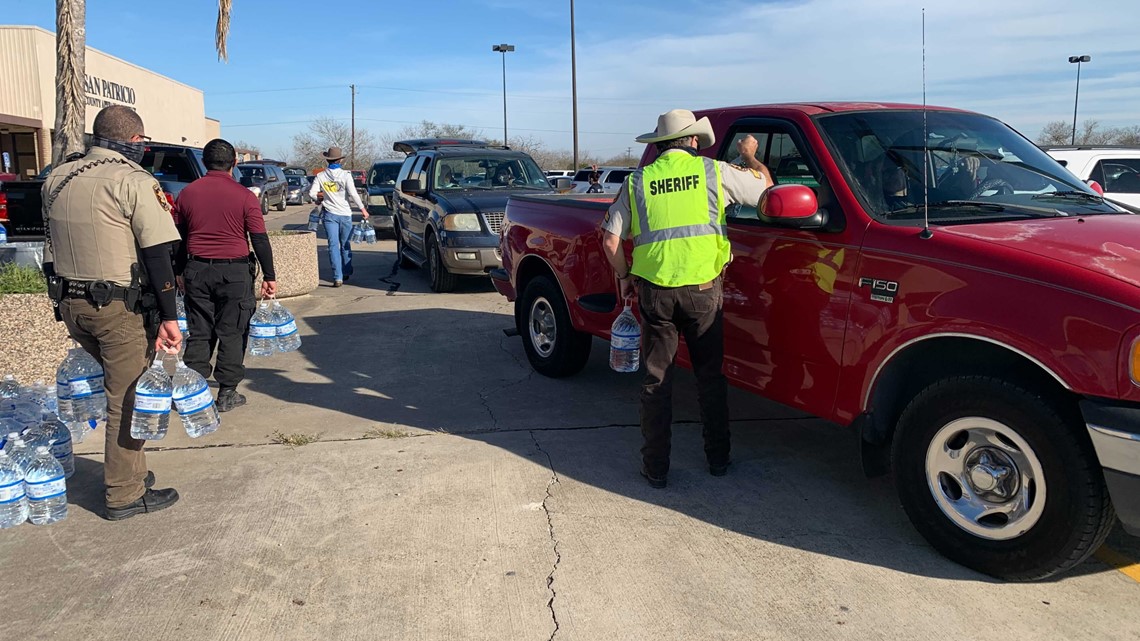 The lack of water also affected the San Patricio County Jail, where Sheriff Oscar Rivera said they had to request Skid-O-Cans be delivered along with water for the inmates.
More from 3News on KIIITV.com: