Suspect arrested after stabbing multiple people at religious gathering
A Corpus Christi church is still reeling after four church members were stabbed Wednesday night during a gathering at their pastor's home in the 1200 block of Cambridge Drive.
A Corpus Christi church is still reeling after four church members were stabbed Wednesday night during a gathering at their pastor's home in the 1200 block of Cambridge Drive.
It happened around 7 p.m. Wednesday at the home of Kingdom Acts Ministries International Pastor Janson Abraham.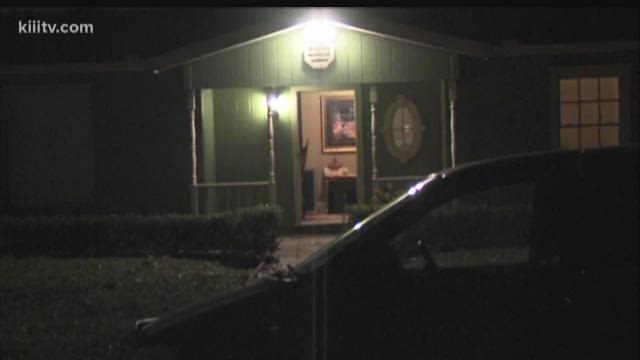 According to the Corpus Christi Police Department, there were as many as 20 people inside the home when 28-year-old Marco Antonio Moreno, believed to have been a longtime member of the church, began stabbing parishioners.
"The officers went inside. They found a total of four people had been stabbed, two of them very seriously, and then two of them with minor injuries," CCPD Lt. John Hooper said. "And the offender, he was identified as Marco Antonio Moreno, 28 years old. A Corpus Christi resident. A member of that congregation."
61-year-old Frank Castillo was taken to an area hospital where he later died from his wounds. A 54-year-old man was also stabbed and as of Thursday evening, was listed in critical condition at Christus Spohn Shoreline Hospital.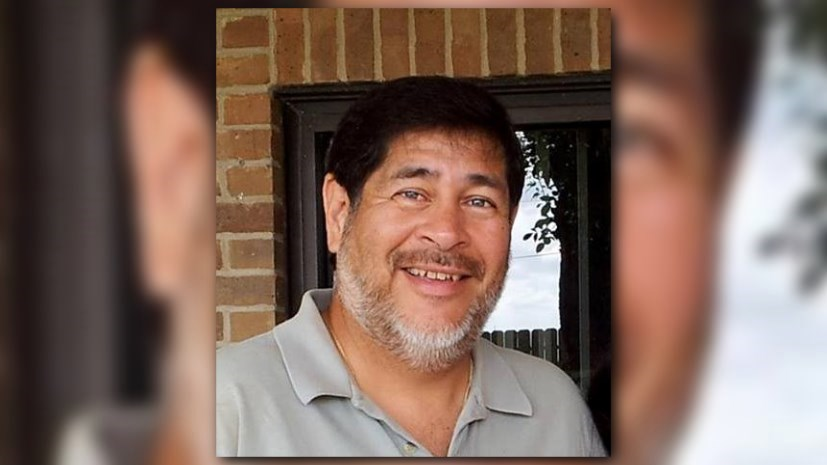 Two other men, said be 35 and 40 years of age, suffered minor injuries during the incident.
Police said they had not trouble arresting Moreno.
"Witnesses inside the house had already taken the knife away from him and they gave the knife to the police officers," Hooper said. "The offender was arrested and transported to the Nueces County Jail."
Police said they still do not know what prompted the attack, but they are continuing to investigate.
Moreno is being held in the Nueces County Jail on a $1.4 million bond for one charge of murder and three charges of aggravated assault.
Neighbors and Parishioners
:
It was something they never expected to happen.
"It's a shock," parishioner Don Prime said.
Prime has been a member of the church for a few years. He wasn't at the prayer service Wednesday night when the fatal attack happened, but he did know everyone who was there -- including Moreno.
Prime said he never knew Moreno to cause any trouble.
Neighbors like Trinidad Centeno said they remember seeing him and the pastor of the church having a heated discussion outside one time.
"I saw him one night and he was here, and they were both having their little chat scuffle," Centeno said. "It wasn't violent or anything, and he came back and everything was smooth."
Another neighbor, Anthony Fonseca, said he was shocked by the attack and sorry that it happened. However, he said he had questions about the church before the attack because of all the people who would show up for services, their cars lining the street.
Now, after the stabbing, Fonseca said he has real concerns for his own family's safety.
"What if he ran outside and over here to my front door?" Fonseca said. "I have my wife and daughter in there, you know?"
"It's one of those things that you can't explain," Prime said. "It caught everyone by surprise and everyone's trying to piece together what happened."
Pastor Janson Abraham said that Moreno never said anything about why he did what he did, during the attack or after he was stopped.
The Suspect
:
Public records show that Moreno has a checkered past.
As for the man now in jail and charged with murder and aggravated assault, 28-year-old Marco Moreno is no stranger to law enforcement.
3News reached out to Moreno's family Thursday, but were quickly told "no comment" and asked to leave.
A check of public records, however, revealed that Moreno has a checkered background. His earliest criminal charges date back to 2008, where he was charged with theft and resisting arrest.
In 2013, he was arrested for assault causing bodily injury.
In 2014 and 2015, Moreno had run-ins with law enforcement for drug possession.
Oddly, Moreno also came to the attention of the U.S. Secret Service in June of 2017 when he traveled to Trump Tower in New York City and requested to speak with President Trump. He did not violate any federal laws during the encounter, and no criminal charges were filed by the Secret Service.
Several of the cases were dropped and were never adjudicated; but after this latest incident, he is facing the toughest criminal charges yet.
"Make no mistake," said Mark Gonzalez, Nueces County District Attorney. "I mean, if you go into a place of worship or a place that is supposed to be a safe place, and that case comes before me, comes before my office, no prayers are going to help you."
Gonzalez said sadly, it's cases like this that should make people more cautious.
"The main thing is that you need to be vigilant out there no matter where you're at," Gonzalez said. "Whether you're in Corpus Christi or you're in any other town, you always need to be aware of your surroundings."
Gonzalez said it could be some time before his office gets the case since the investigation is still underway; but when it does, he said he'll have a team of prosecutors ready to tackle the case.
In the meantime, Moreno remains in the Nueces County Jail on a $1.4 million bond.
The Heroes
:
The pastor who helped stop the attack said he forgives the suspect.
The pastor of a private church where multiple parishioners were stabbed Wednesday night was one of the people who helped stop the suspect from stabbing anyone else.
One man was killed in the attack, three others were injured, including Pastor Janson Abraham, who got cut on the hand while trying to subdue the suspect, 28-year-old Marco Antonio Moreno.
"So when I came, he was was kind of attacking or in the mode of charging people," Abraham said. "That's when I interfered and got cut, but by that time almost everyone was wounded."
Abraham is the pastor of the Kingdom Acts Church, which also serves as his family's home on Cambridge Drive. He has a small bandage over the cut he received Wednesday night after he rushed into a prayer meeting Wednesday night to stop Moreno's knife attack.
Abraham said Moreno was not a member, but did show up from time to time. However, Moreno's mother is a member of the church, and she too helped stop her son's attack.
"She was one of the persons helping me when I came out, holding him," Abraham said. "She was the person who helped me to get hold of him and put him in the corner here."
Abraham said they managed to get Moreno outside and held him there until police arrived. In the meantime, parishioners inside worked to help the victims.
"He's a dear fellow, actually," Abraham said, speaking of 61-year-old Frank Castillo, who died from his stab wounds. "No one can replace him. It's hard."
Abraham said he does not know why all of this happened, and said Moreno never said anything during the attack or after.
"I would not say that he was angry with the church or he was not anything like that," Abraham said. "It is something we don't know, and we are asking the police department and their investigation to find out what the real cause of this is."
Until then, the pastor-turned-hero is now planning the Sunday service this week, which will be moved to Annapolis Christian Academy.
Abraham said he does not hold any grudge against Moreno and has forgiven him for what he's accused of doing.