DALLAS — Danny Cortez struggles for every breath.
An oxygen tank is his ever-present companion after a near-fatal COVID-19 infection left his lungs severely scarred.
"I have a hard time getting up. I don't want to eat. I don't want to do anything," said Cortez, a former Texas prison correctional officer. "It's kind of you know like you got the flu 24/7."
State prison officials sent Cortez across the state to work at a COVID-infested prison. When he caught the coronavirus and nearly died, he ended up in a system ill-equipped to care for his needs.
When COVID-19 hit in 2020, Cortez was newly married. Both he and his wife, Alica, worked at a prison unit in Texas City near Houston.
As COVID spread, the prison system shuffled guards from their home prison units to severely understaffed units. The prison ordered the pair to go across the state to the Clements Unit in Amarillo for a 14-day stint in October 2020.
On the memo ordering him to go to the Clements, he wrote, "Did not volunteer."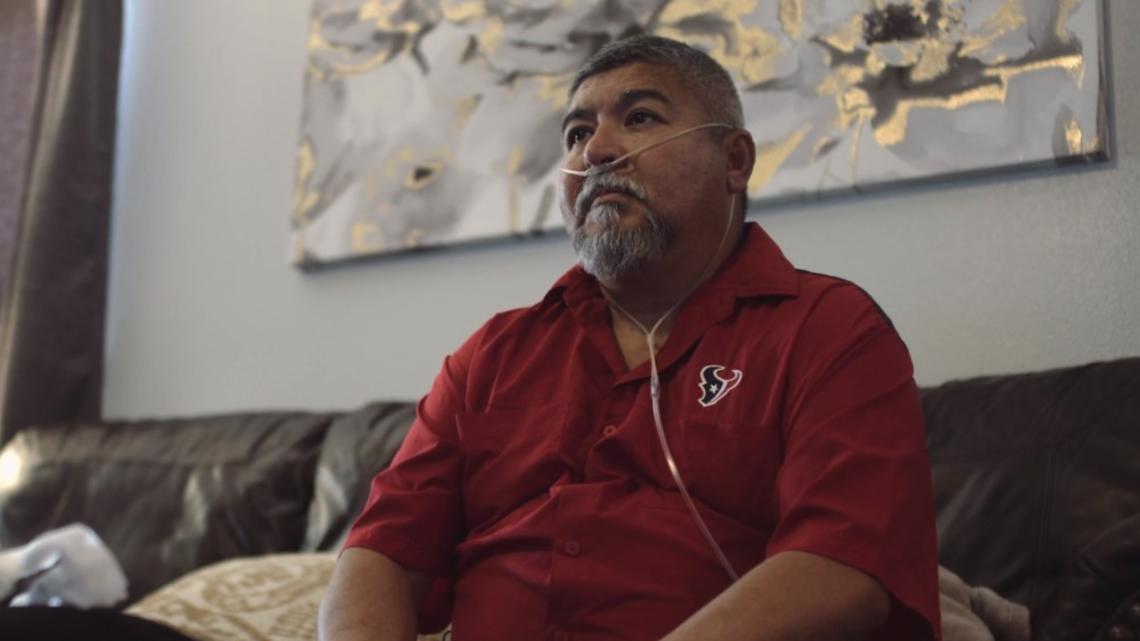 "I knew I was going to get COVID," he said. "A lot of the inmates had COVID. About the 11th day in, I started feeling bad."
Both he and his wife got sick. Alicia recovered.
He got double pneumonia. Doctors intubated him and gave him a breathing tube. Eventually, he got so sick, hospital officials wanted to take him off life support, but his wife refused.
As he lay unconscious, Alicia filed a claim with the State Office of Risk Management, or SORM, the state agency that handles workers compensation claims for most state employees.
Danny was still in the hospital when the Nov. 12, 2020, rejection letter came.
"SORM is currently unable to accept this claim as a compensable injury that occurred in the course and scope of employment," the letter said.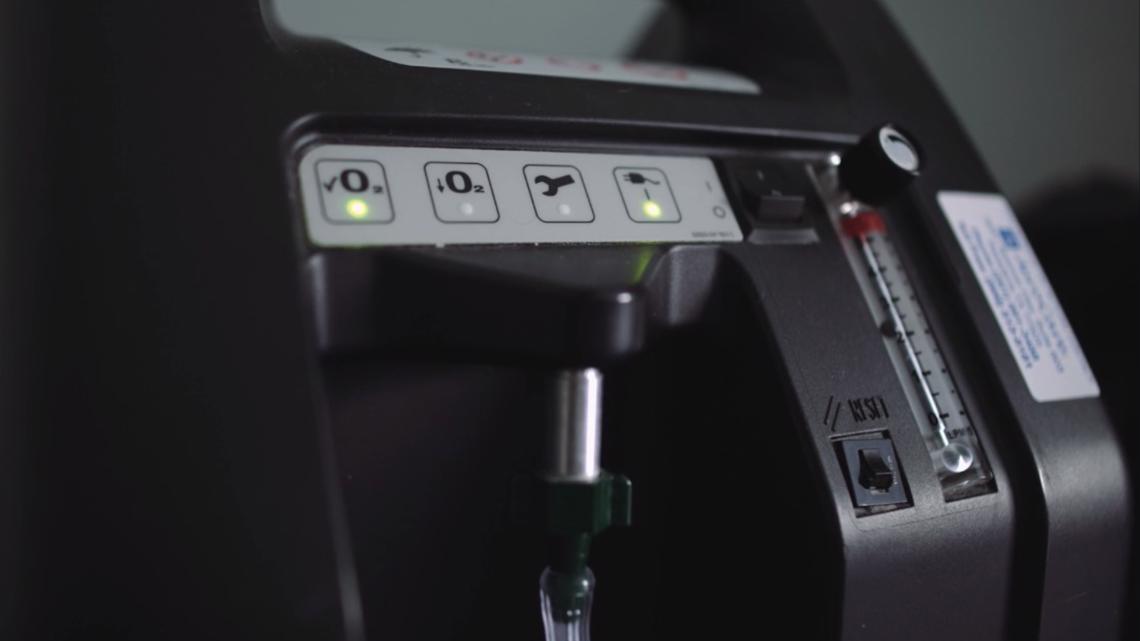 The letter shocked his wife.
"It actually put a bad taste in my mouth because I just felt like he needs help," she said. "Why would you deny him?"
Mass rejections
In the early days of the pandemic, SORM rejected 87% of the claims filed by public safety workers.
Records also show that cities, towns and counties rejected about 44% of their COVID workers comp claims. Commercial carriers rejected about 59% of claims made against them.
That meant thousands of workers, including police officers and firefighters, couldn't get their COVID care paid for.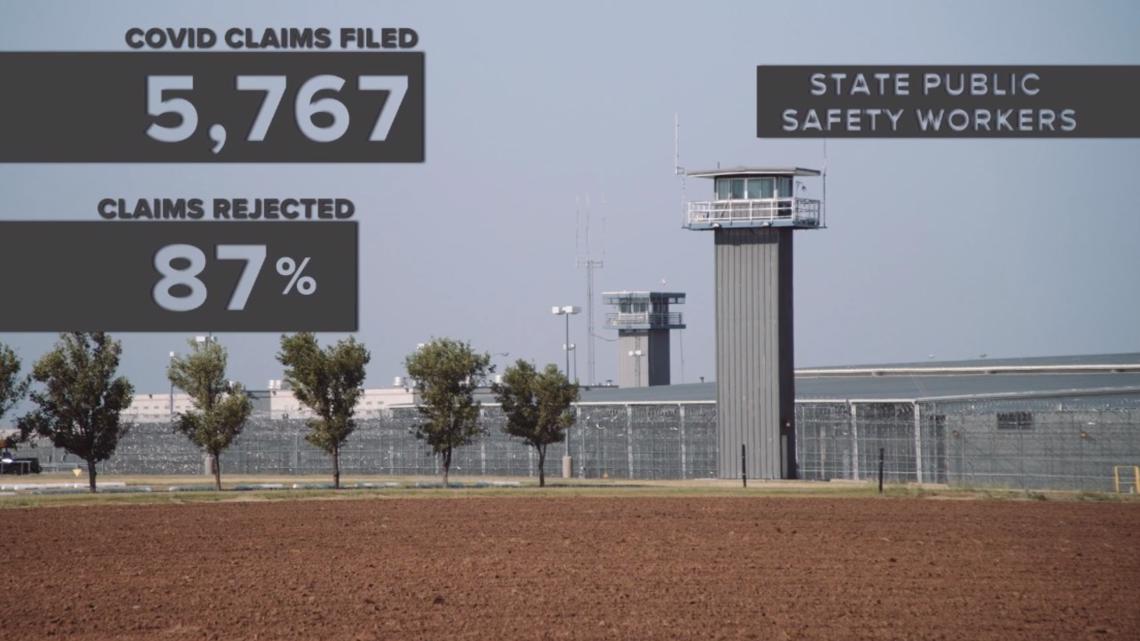 "These people couldn't stay at home and so they went out and did their job," said Charley Wilkison, executive director of the Combined Law Enforcement Associations of Texas, or CLEAT.
At a hearing in May, lawmakers asked why SORM's denials were so much higher. SORM officials did not provide an explanation for the difference.
They passed a law in 2021 that said if public safety workers got COVID, it would be presumed that they got it at work.
"The purpose was to cover retroactively officers who had been exposed to COVID in the line of duty and cover their workers comp," Wilkison said.
That law allowed public safety workers to file their claims again.
Few re-filed
Out of 12,000 eligible state and local public safety workers, only 181 re-filed claims. Of those, 113 were accepted.
"One of the criticisms we heard was they felt that the division of workers compensation and other providers maybe didn't adequately publicize people's right to re-file their claim," said state Rep. Chris Turner, D-Arlington, who chaired the committee overseeing the law's implementation.
Wilkison attributes the low number to workers not trusting the system.
"They're just being beaten down by this system," he said
The presumption that a public safety worker got COVID-19 on the job ends in September. Rep. Turner believes the presumption should be extended, as does CLEAT.
Wilkison told lawmakers at the May hearing that some public safety workers are still struggling to get their claims accepted – even the families of the dead, who would still be eligible to get benefits like income replacement on behalf of their deceased loved one.
"You have noncompliance, denials and just basic inaction," Wilkison said at the May hearing. "The system is designed to stop claims."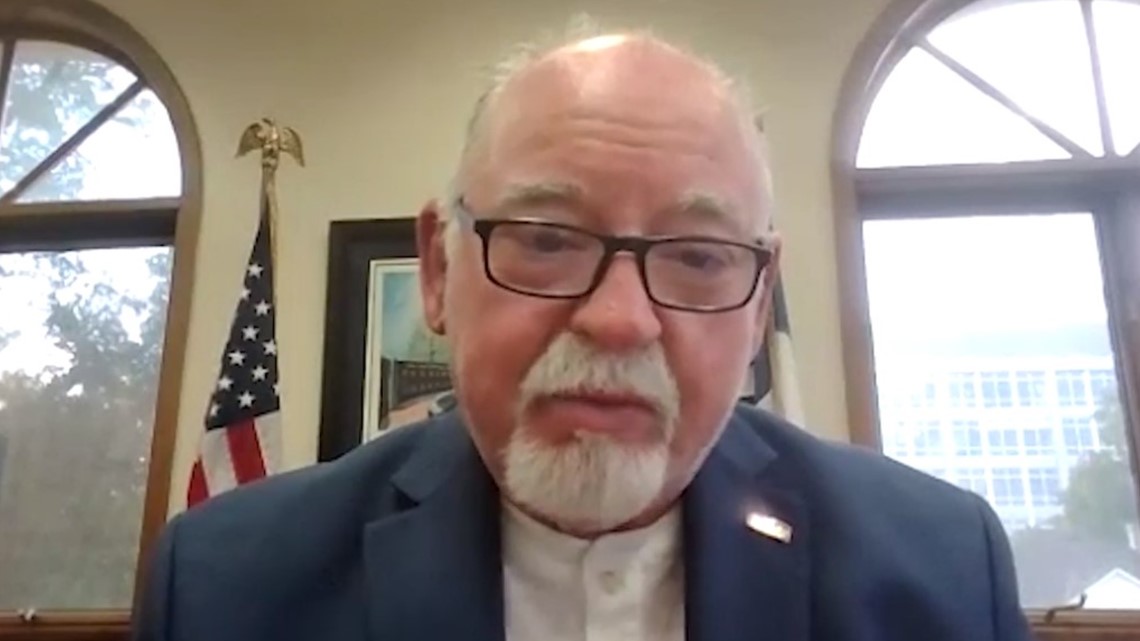 Michael Sprain, a workers compensation attorney, said lawmakers did their part in presuming public safety workers got COVID at work. He faults the workers compensation officials who, he said, are violating the law's clear intent.
"Most of the time they're claiming that the individual did not have direct contact with somebody that was infected with COVID," he said. "In order for the presumption to truly work, the claimant should not bear any burden of proof on the claim. The carrier/self-insured should bear the entire burden of proof to disprove the injury."
Sheriff Abraham Vega of Lynn County, near Lubbock, died of COVID in July 2020. His wife, Rachel, appealed after his worker's compensation claim was denied.
However, even after the new law took effect, her husband's worker's comp claim continued to be rejected.
"I had to get an attorney," she said. "I still had to through the battle."
A judge recently ruled in her favor. She is still fighting to get his death recognized as a line of duty death.
About a month after the new law took effect, Danny Cortez got another letter in the mail.
This time, SORM had accepted his claim.
"The carrier rescinds the previous denial of your claim," the letter said. "You sustained a work-related exposure to COVID…."
By then, Danny was out of the hospital. He'd spent 107 days there.
Besides his lung condition, Danny suffers from neuropathy.
"I can't get my balance because I don't feel my legs," he said. "My left hand is the same way."
But, the fight isn't over.
He and his wife said there's still a constant battle to get the state to actually pay Danny's ongoing medical bills.
"They said they were going to provide him lifetime medical," Alicia Cortez said. "I don't see it. And it's frustrating, because he needs a lot of medical treatment."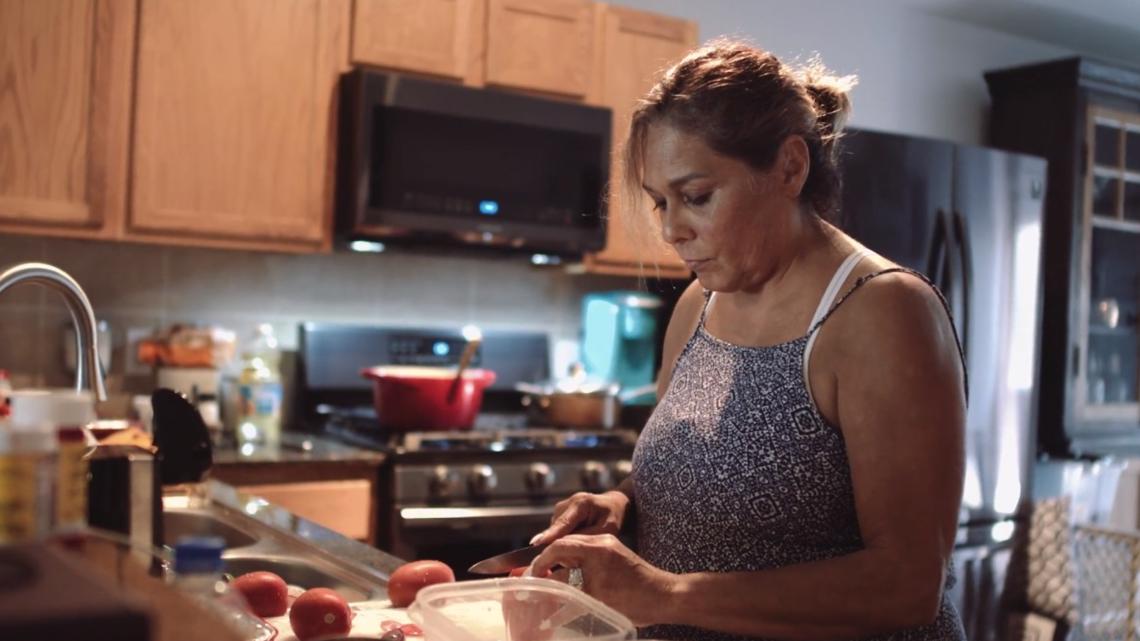 Doctors have told Danny that he will eventually need a lung transplant, the couple said.
"The doctors won't tell me how long I have," Danny said.
SORM officials agreed to talk about Danny's case with WFAA as long as Danny's attorney initiated the conference call. However, when their attorney attempted to initiate the call, SORM officials did not respond to the repeated requests to set up the call.
By law, health care providers are prohibited from billing an injured employee or their private insurance for care for a work-related injury. However, medical providers have continued to do so in Danny's case, compounding the problem.
Until recently, Danny was paying co-pays for his oxygen, even though legally he should have not have been charged.
"Danny's injury is so bad, everybody knows he need oxygen, so you can't just turn your back and say, 'Oh well, it's getting billed to the health insurance, we're not going to look at that," said Sprain, who represents Danny. "Everybody knew that oxygen needed to be paid for."
SORM also has continued to contest that some of the various medical conditions are the result of a work-related condition and that costs Danny money as well because he has to pay Sprain out of his worker's compensation benefits.
"It's a nightmare for every worker's comp patient in the state of Texas," Sprain said. "Danny's got a lifelong condition. Danny's fight will go on the rest of his life."