KINGSVILLE (Kiii News) — UPDATE: The victims in the place crash were identified as pilot Steven Dewolf of Dallas and passenger Charles Skoda of Brentwood, Tenn., according to Precinct 3 Justice of the Peace Judge Christopher Lee.
A civilian owned and operated vintage warbird aircraft crashed shortly after 12:30 p.m. Wednesday near the lower gate of Naval Air Station-Kingsville.
The Kleberg County Sheriff's Department confirmed that the pilot and one passenger died in the crash.
NAS officials said the pilot and one passenger had been visiting an employee on base. They had just taken off from the airfield when it the mishap occurred.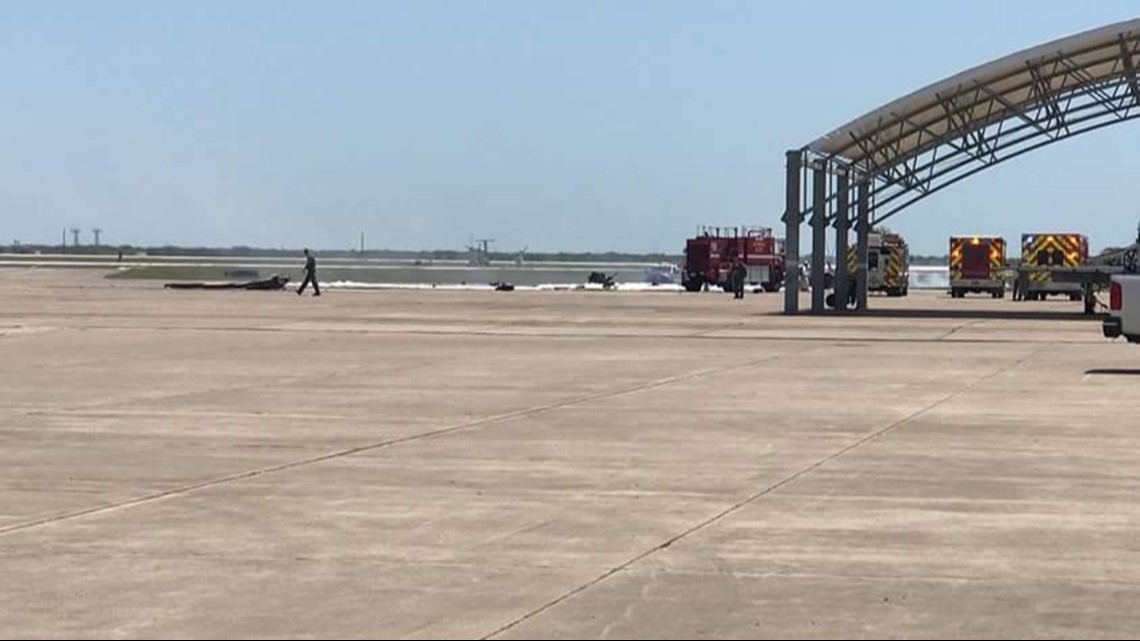 A witness told 3News that it looked like the pilot lost control and rolled backward in the direction of the hangars. They said they couldn't tell if it was a mechanical failure or the wind, which was pretty strong at the time, but they did hear what sounded like the pilot hitting the throttle before an explosion.
Training Air Wing 2 was sent to secure the scene. NAS officials said the National Transportation Safety Board will investigate as is standard procedure when plane crashes are involved.
NAS officials said no naval aviators were involved and there was no damage to the runways or equipment.