PHOENIX — Democrats in the Arizona Legislature fell short Tuesday in their attempt to force a vote on ratification of the Equal Rights Amendment.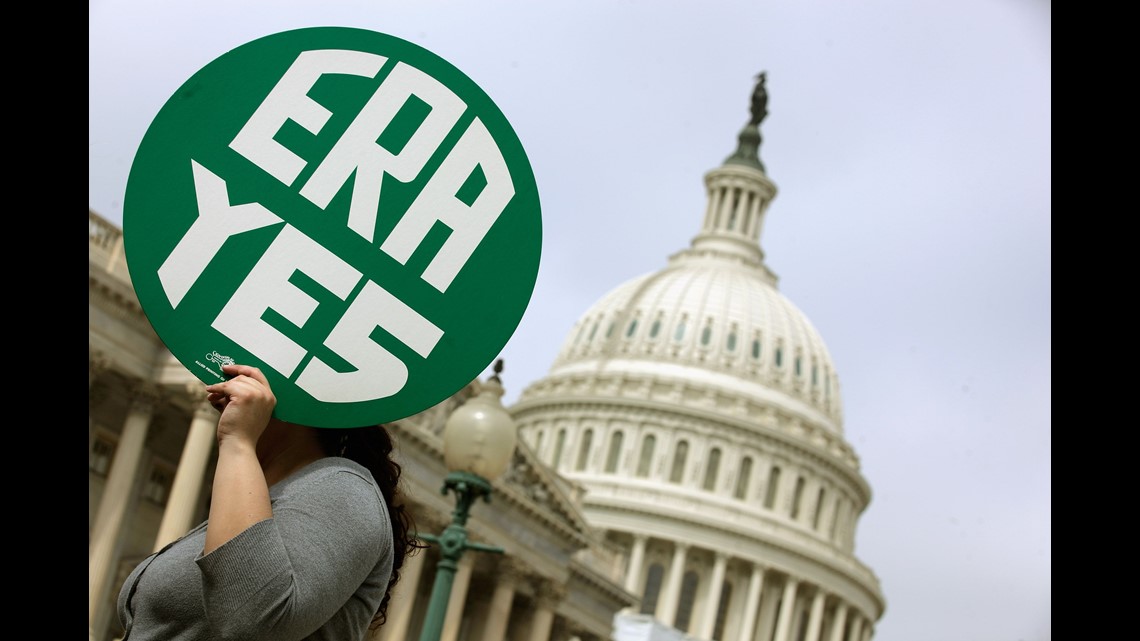 For the second consecutive year, they failed to persuade Republicans to allow debate on the ERA — a proposed amendment to the U.S. Constitution that broadly guarantees equal rights between men and women.—
State Rep. Pamela Powers Hannley, D-Tucson, tried to use a procedural move to bring an ERA resolution to a vote in the House of Representatives, but the House adjourned before that could happen.
Hannley said she chose Tuesday to push the issue because it marks Equal Pay Day, the day on the calendar when the average American woman's earnings catch up to what a male peer earned in 2017.
Nationally, women earn about 80 cents for every dollar a man makes. In Arizona, women earn about 82 cents for every dollar.
'No time limit on equality'
"Arizona women want equal pay for equal work," Hannley told fellow lawmakers. "Let's make history. There is no time limit on equality."
But Majority Leader John Allen, R-Scottsdale, intervened to prevent a vote on Powers Hannley's motion. His motion to recess the chamber for the day passed 32-25, along party lines.
Absent from Tuesday's vote were two female Republican lawmakers who voted for the ERA in 2017: Rep. Michelle Ugenti-Rita, of Scottsdale, and Rep. Heather Carter, of Cave Creek. Both sponsored a bill on ERA ratification this year, which also failed.
The vote came after a series emotional speeches from Democratic female lawmakers.
Rep. Eddie Farnsworth, R-Gilbert, delivered the GOP's last rebuttal, saying federal law already prohibits gender discrimination. He said the ERA could have unintended consequences and be used to remove abortion restrictions.
"If you have people that are paying less money based on gender, they are already breaking the law," Farnsworth said. "Enforce the law."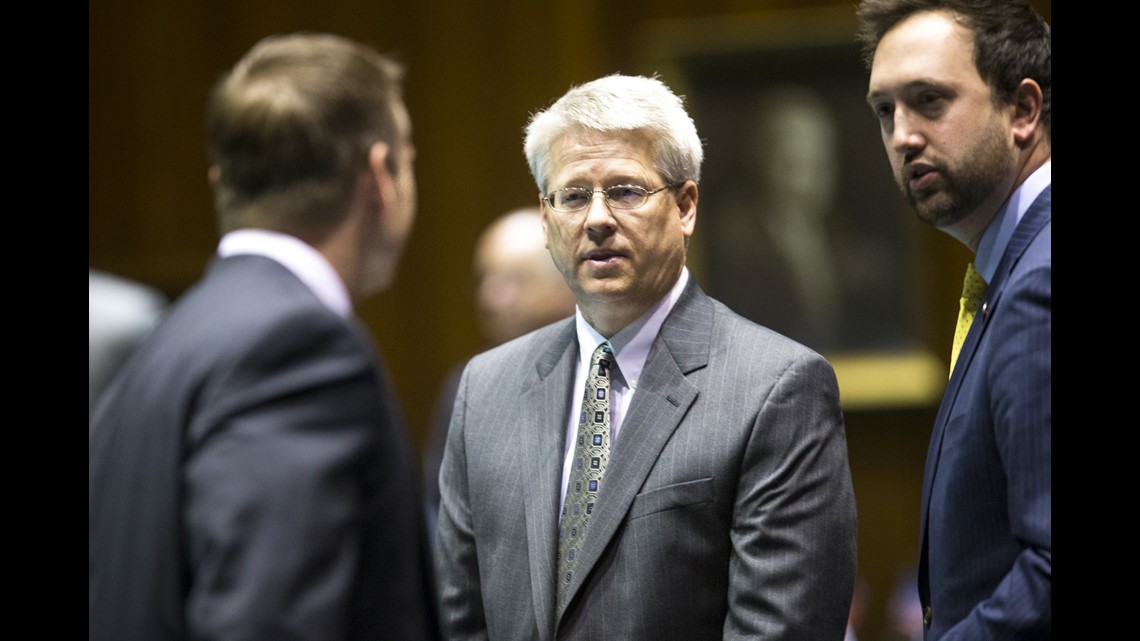 The ERA was introduced in Congress in 1972, when women's equality issues were at the forefront of a national debate. The movement lost steam after not obtaining the needed approval from 38 states by the 1982 deadline Congress had set for amending the Constitution.
But the issue was revived last year, when the Nevada Legislature became the 36th state to ratify the amendment. Arizona is one of 14 states that haven't ratified it.
'I'm going to clear this room'
This legislative session, lawmakers in the Arizona House proposed two resolutions to ratify the ERA. Neither received a hearing in the Judiciary Committee because Farnsworth, who chairs the committee, wouldn't allow it.
That led to terse exchanges between Farnsworth and ERA supporters who tried to speak about the amendment when his committee heard testimony on other bills.
"I just want to know why it's not going to be heard," a woman, wearing a purple-white-and-green ERA sash, asked Farnsworth during a February hearing.
"You're done," he said. "Thank you for your testimony."
The woman fired back with a question: "What are you afraid of, mister?"
"You ask another question, I'm going to clear this room," Farnsworth replied. "I ask you respect the process that we have here."
Contributing: USA TODAY and Mary Jo Pitzl, The Arizona Republic. Follow Dustin Gardiner on Twitter: @dustingardiner