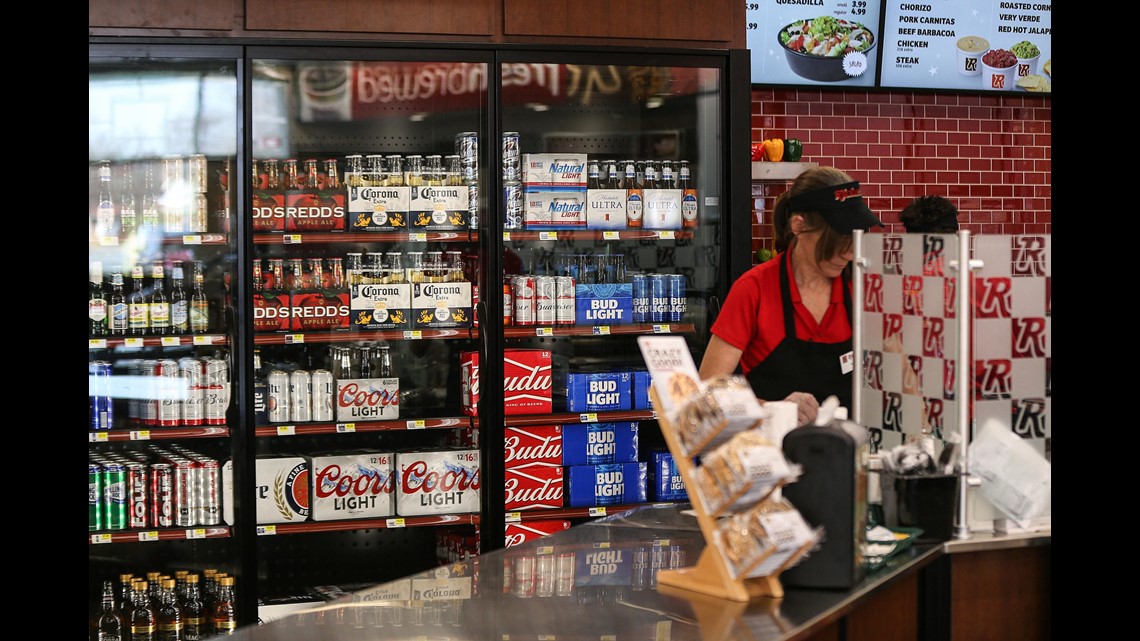 INDIANAPOLIS -- Convenience stores, vexed by Indiana's unusual liquor laws, may have found another way to offer customers cold beer — sort of.
Gas stations will be selling reusable "Chill Indiana bags" that will make beer cold "by the time that customer reaches their destination."
For years, Indiana's gas stations and supermarkets have been thwarted by a law that requires them to sell their beer at room temperature. Only liquor stores can refrigerate beer for sale.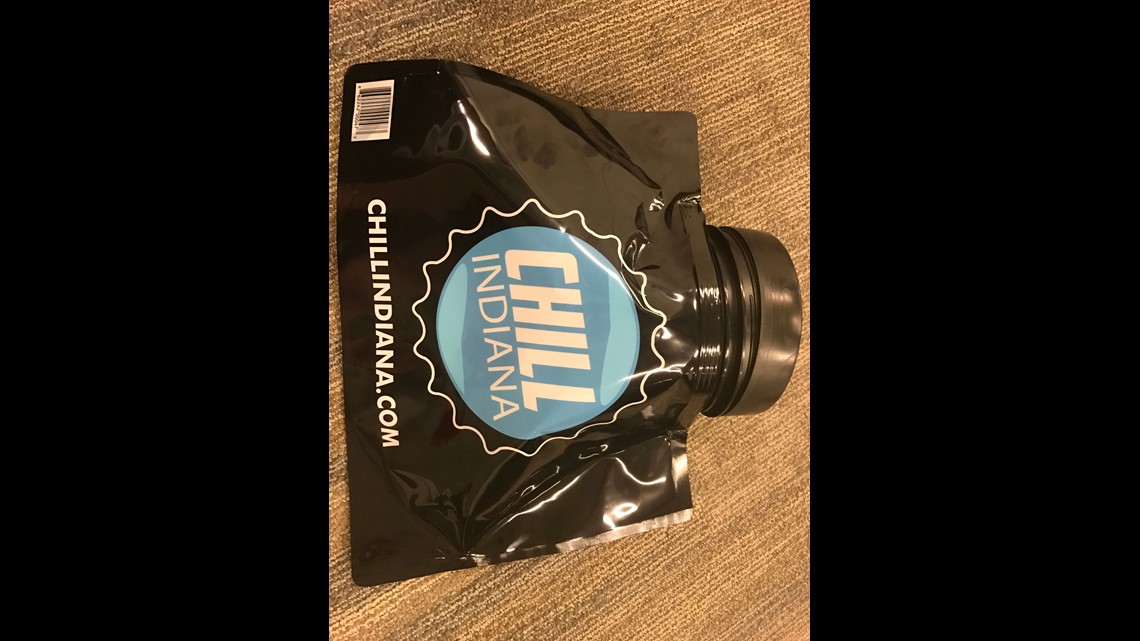 Chill bags are the Indiana Petroleum Marketers and Convenience Store Association attempt to draw attention to Indiana's laws and give customers a way to enjoy cold beer.
The suggested retail price is $6.99, and customers can bring the bags to any participating location to refill them with ice for free.
During the 2018 legislative session, lawmakers approved Sunday alcohol sales, a major change for a state that was often on the receiving end of jokes for prohibiting them. However, a provision to allow gas stations to sell cold beer was quickly shut down.
Lawmakers will continue studying possible changes to Indiana's alcohol laws this summer and fall as part of a commission.
"This should not be viewed as a solution to our cold beer fight, as that battle continues. There remains no public policy reason to allow liquor stores to sell cold beer but deny that right to grocery and convenience stores," said Scott Imus, executive director of IPCA. "This innovative approach does not run afoul of the cold-eer prohibition because the customer will be chilling the beer after the point of purchase."
Chill bags are not the first attempt to get around the law.
In 2016, a gas station chain started selling burritos in a small restaurant area within their convenience stores. That enabled the chain, Ricker's, to purchase the type of liquor license that restaurants use to sell alcohol, including cold beer.
Once lawmakers found out, they drafted legislation to prevent Ricker's from selling cold beer, prompting a debate about Indiana's alcohol laws.
During debates, convenience-store owners emphasized that cold beer sales were vital in order to stay competitive.
"Our business has evolved over the years and has had to to stay competitive," said Chuck Taylor Jr., whose family owns 22 convenience stores, under the Chuckles brand. "Why are Indiana beer laws stuck in the 1930s?"