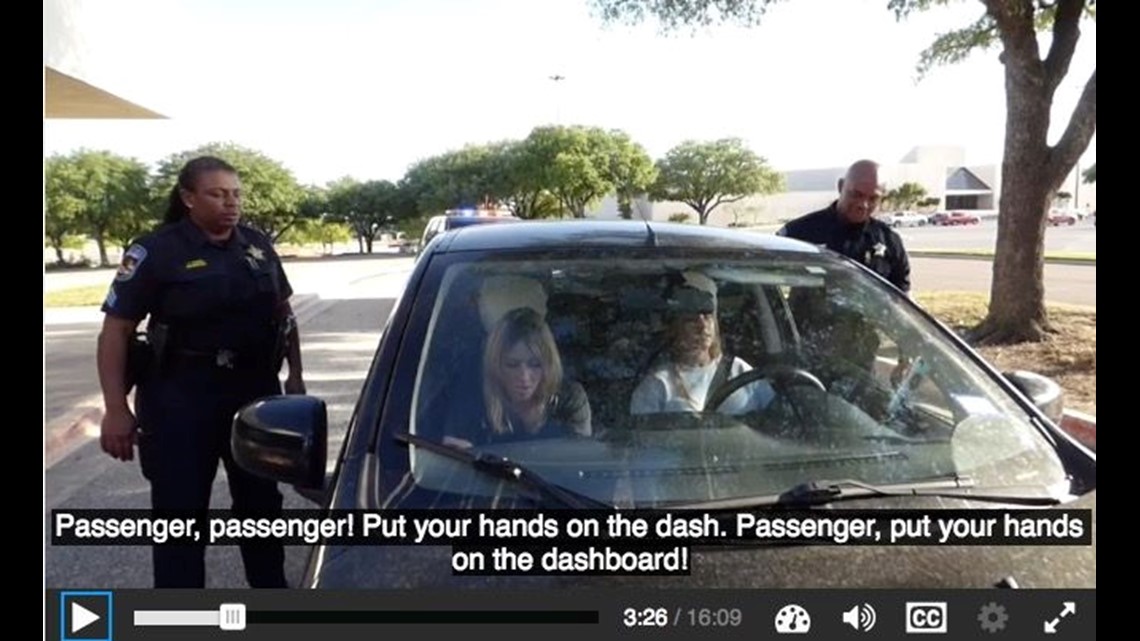 Students in Texas must watch an instructional video about how to act when stopped by police officers before graduating because of a new Texas law.
The 16-minute video, a byproduct of the Community Safety Education Act, opens with flashing lights and dramatic music. Sen. Royce West, a Dallas Democrat who authored the new legislation explains the goal of the video and the act is to "define" behavioral expectations of citizens and officers during traffic stops.
"This content is designed specifically to make certain that the trust factor between law enforcement and citizens is stronger than ever," West says in the video.
Next, a scenario plays out between two teenage girls, where one encourages the other to speed. They then are pulled over by two police officers. Clips of other officers explaining procedures such as "you'll be asked to sign a citation," cut into the scenario. The video also includes a Q&A with students and officers.
Texas high school students must watch the video in order to graduate, according to the State Board of Education.
An educators guide posted on on Texas Education Agency website directs teachers on how to present the video and facilitate conversation. One point suggests students might ask about videotaping traffic stops.
"It is a citizen's right to videotape," the guide states. "Drivers and passengers should be aware that unknown items in a citizen's hand may cause safety concerns for officers."
The curriculum, which includes the video and guiding questions is broken into four sections: The role of law enforcement, citizens rights, proper behavior and filing a complaint.
Watch the full video below: