CHARLOTTE, N.C. — It appears Clemson wanted to leave no doubt they'd be in the college football playoff.
The Tigers thrashed Virginia 62-17 in the ACC Championship game in Charlotte, basically guaranteeing them a spot in the college football playoff. It's the largest margin of victory ever in the ACC title game.
Tiger quarterback Trevor Lawrence had four touchdown passed. Three of those were to Tee Higgins, who was also named MVP of the game. on the way to their 28th straight victory.
"I'm just feeling good man," said Higgins. "Just gotta stay healthy and keep going. Call it how you want to call it. We come out here playing hard. We've been playing hard all year. It's just good for us to go out here and get this win and hopefully we make it in the playoffs."
It's the Tigers (13-0) fifth-straight conference title, and sixth under head coach Dabo Swinney.
"What our team has done is super special," said Swinney. "It's really hard to do what they've done. 13-0 and to stay focused week in and week out and just continue to get ready, it's special. The leadership of this team, the will to win is inspiring really. I'm just so thankful to have the opportunity to be a part of it. This never gets old. This is what it's all about."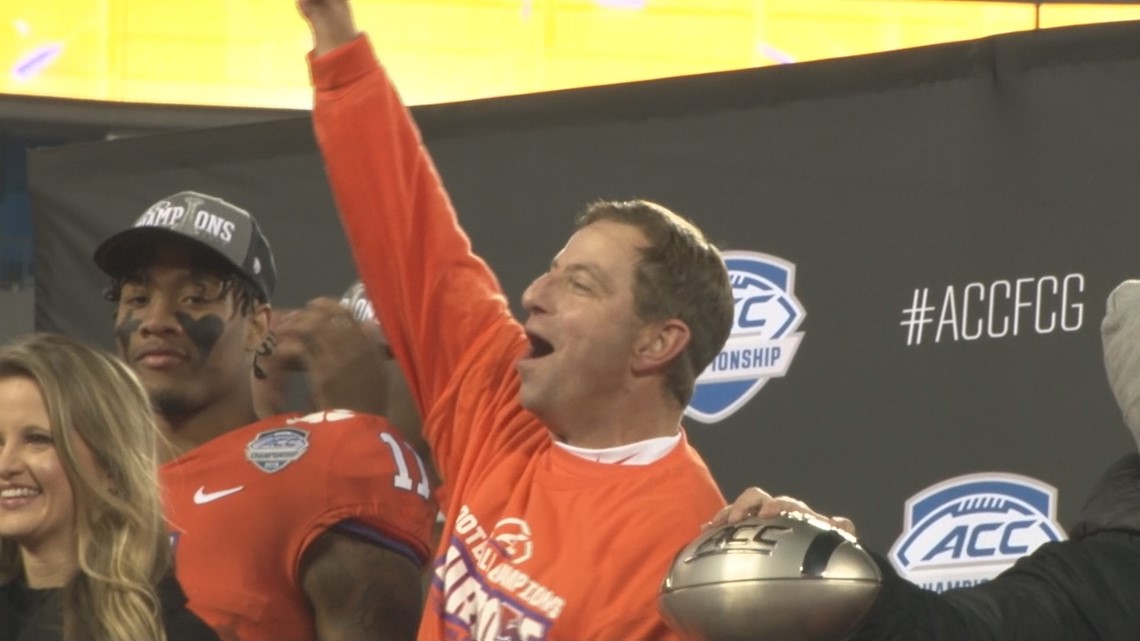 Sunday afternoon, the pairings will be announced for the college football playoff, and Clemson is expected to be either number two or number three. They'll be attempting to win their second straight national championship and third in the last four seasons.