CORPUS CHRISTI, Texas — Congrats to the Alice Coyotes on winning the 2021 Blitz Band of the Year!
Alice (45%) defeated Veterans Memorial (43%) and Sinton (12%) in the final vote. Ashley Gonzalez will be out in Coyote country soon to present the custom banner.
The final poll has been posted with 11 schools being whittled down to three finalists after the first round of voting:
-Veterans Memorial Eagles
-Alice Coyotes
-Sinton Pirates
CLICK HERE to vote on who should be presented the custom banner by Ashley Gonzalez. The winner of the Band of the Year will be announced Friday night during the 10 PM news.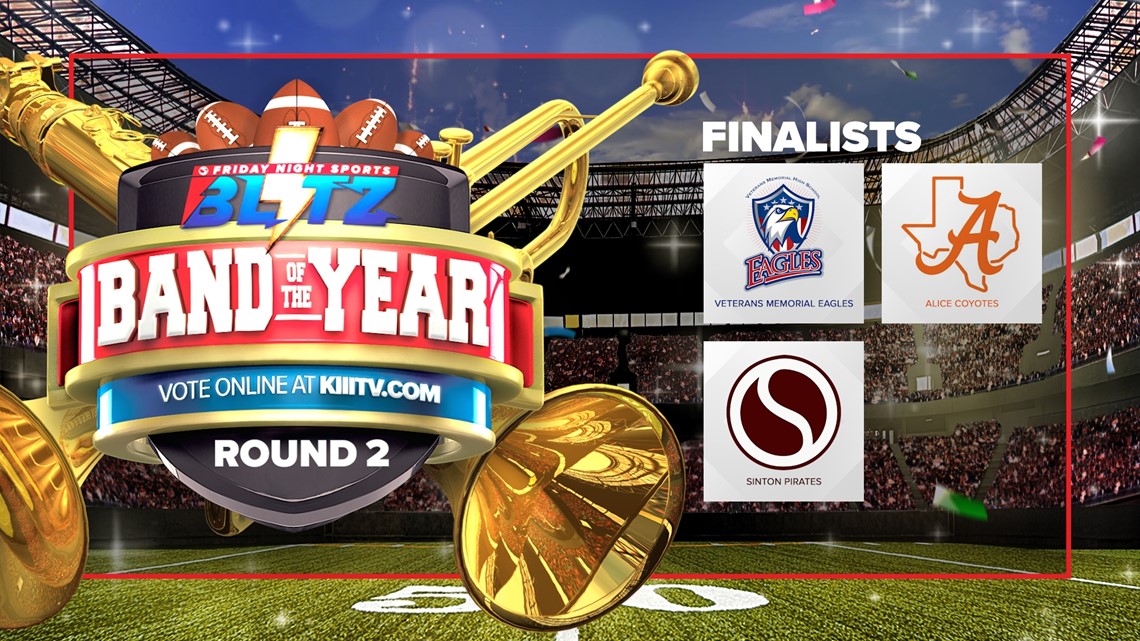 Here are the results from the first round of voting:
GROUP #1 (Carroll, G-P, Ray, Vets):
GROUP #2 (Alice, Ingleside, Kingsville, Robstown):
GROUP #3 (Banquete, Odem, Sinton):