CORPUS CHRISTI, Texas — It was a great night for the Flour Bluff Hornets' softball and baseball teams with wins over state-ranked Veterans Memorial and Moody, respectively.
The Hornets' softball team clinched the three-seed in District 29-5A with the 6-3 win over the Eagles. Veterans Memorial drops into a fourth-place tie with Ray with one game remaining in the regular season for each team. The Eagles and Texans split the season series.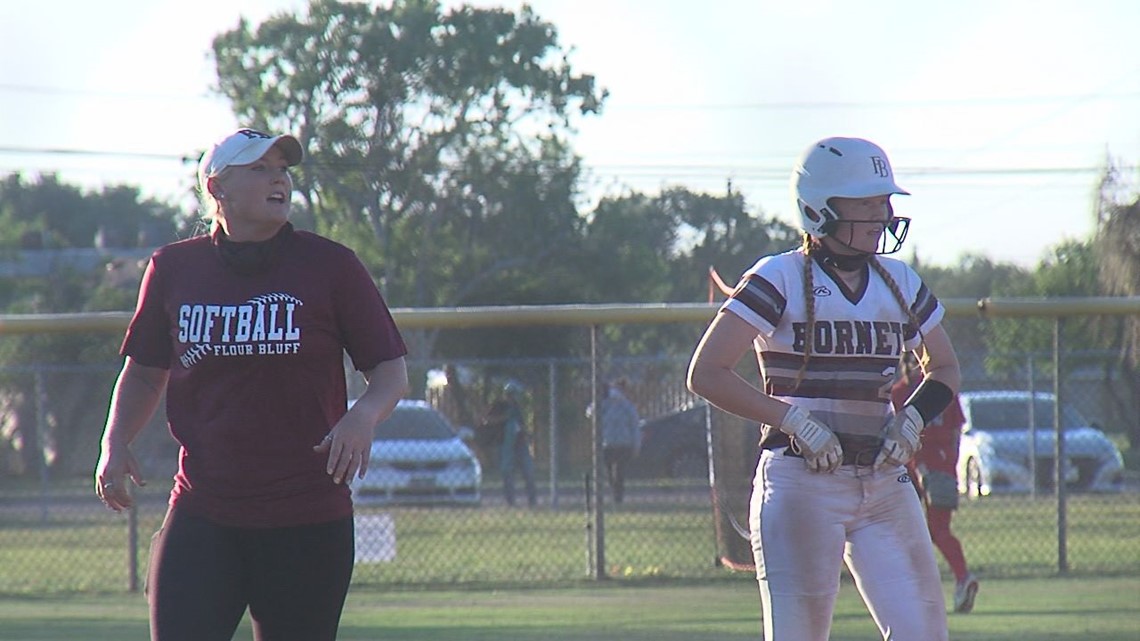 The Flour Bluff baseball team held on late for a 4-3 win over Moody. The Hornets are currently a half game ahead of Carroll for the final playoff spot after the Tigers upset #7 Veterans Memorial Tuesday.