CORPUS CHRISTI, Texas — History will be made at the Super Bowl during the flyover at the end of the National Anthem.
The flyover will commemorate 50 years of women flying in the U.S. Navy, according to the Navy's website. In 1973, the first eight women began flight school in Pensacola, Fla., and one year later six of those eight women, titled "The First Six," earned their Wings of Gold. Since then, women have served, operated and led at every level of Naval Aviation.
Not only will the flyover team make history, several Texas-born members of the US Navy will be a part of the flyover crew.
Arielle Ash- Abilene
Lt. Arielle Ash, who flies F/A-18, will support the flyover team. She was raised in Abilene and graduated from Texas Tech University.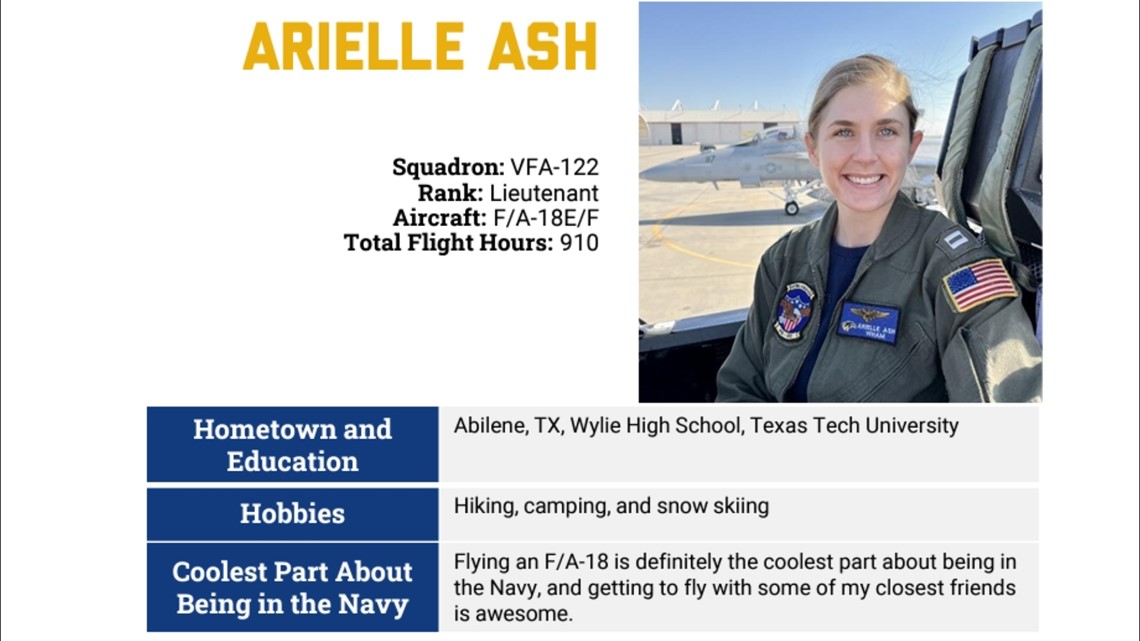 Rhiannon Sellinger- Amarillo
Rhiannon Sellinger, Aviation Electronics Mate Second Class, is from Amarillo.
"The coolest part about being in the Navy is everything I have been able to experience so far in my career," Sellinger said. "Especially being able to be a part of this fly over for the Super Bowl!"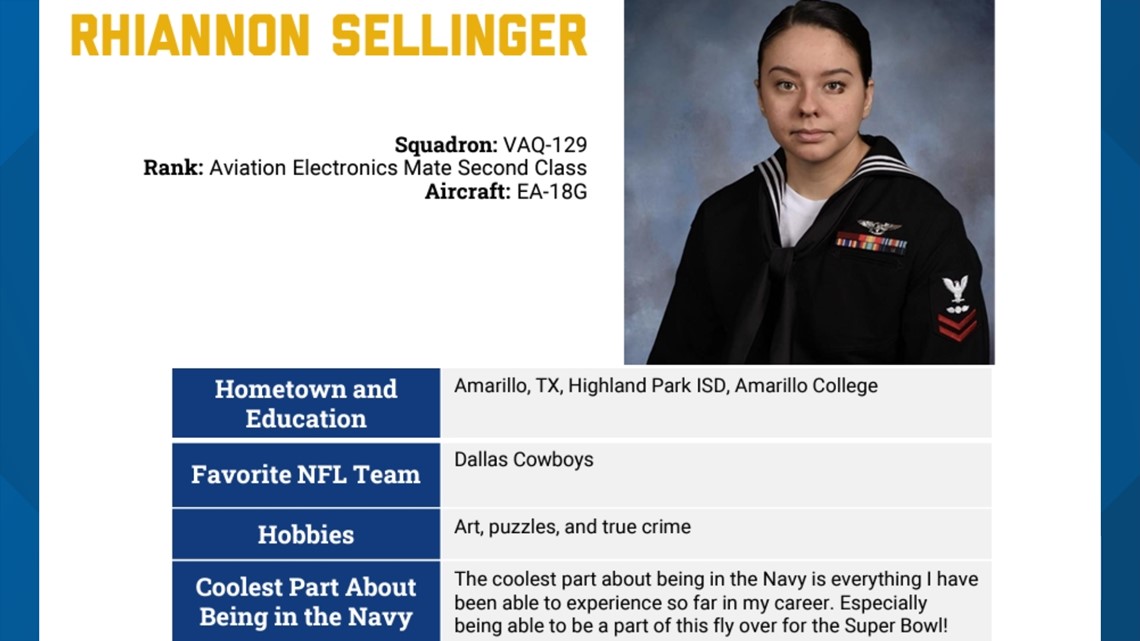 Lenue Gillcrest III- San Antonio
"The Navy has opened up opportunities that I never dreamed of, such as, being fortunate enough to take part in events like the Super Bowl," Lt. Lenue Gillcrest III from San Antonio said.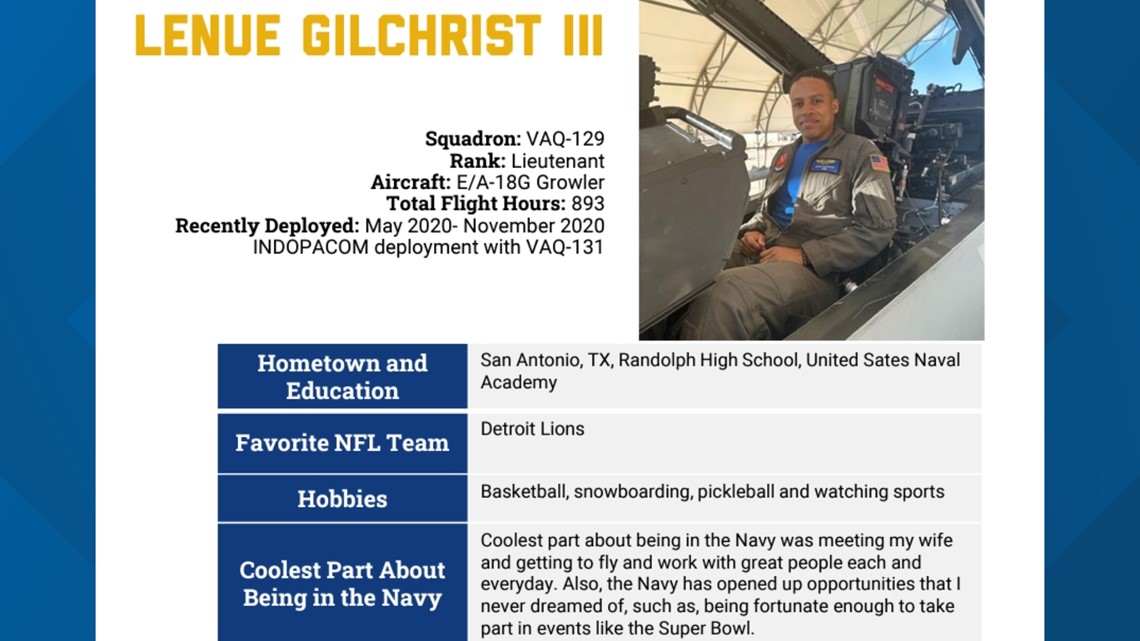 Joshua Castillo-San Antonio
Joshua Castillo, Aviation Machinist Mate Second Class, grew up in San Antonio and graduated from Jon Jay High School.
Castillo said the "coolest part of being in the Navy is experiencing new places and meeting new people that I never would have without joining."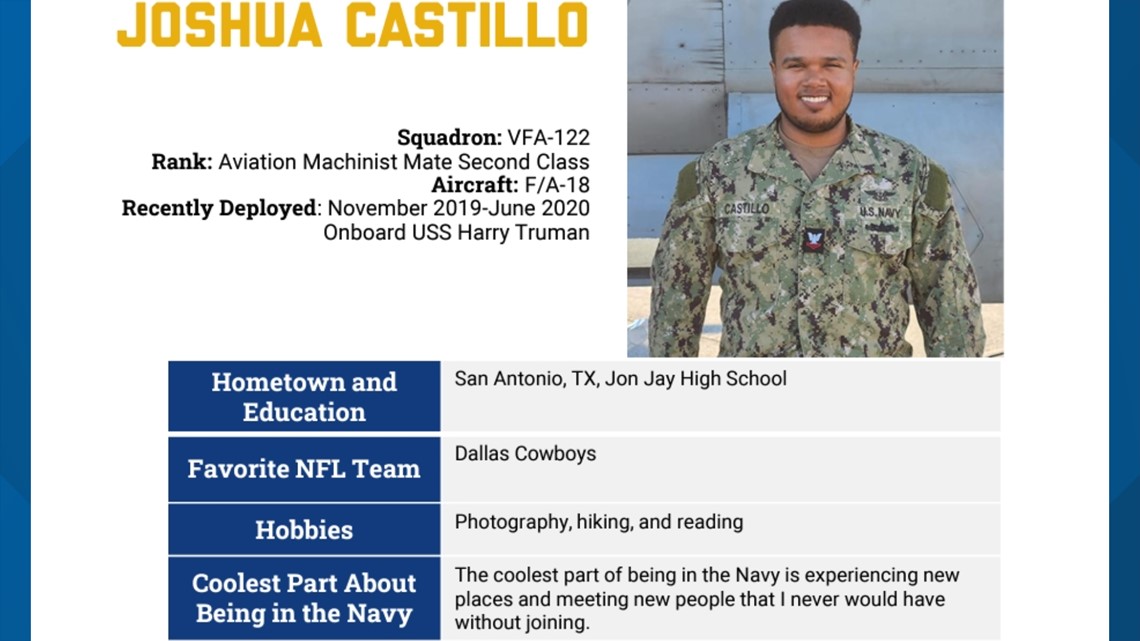 Gervin Flores-Houston
Gervin Flores, Aviation Structural Mechanic Third Class, will also support the flyover team at the Super Bowl this weekend.
Flores is from Houston and graduated from Cypress Ridge High School. His favorite NFL team is the Eagles, and he hopes to get to see them win Sunday night.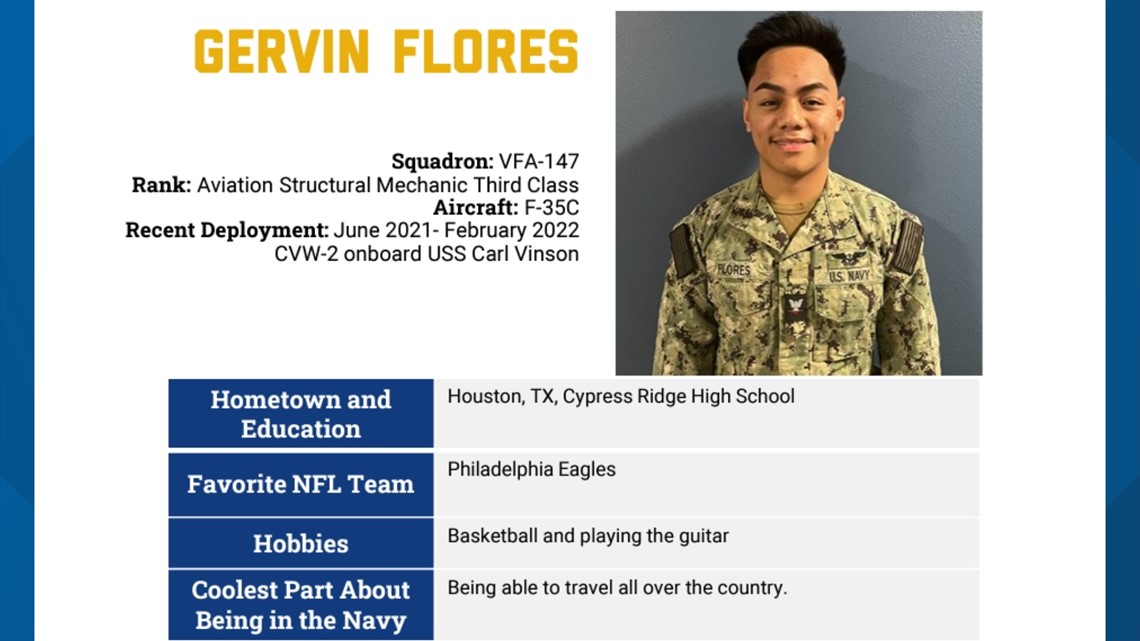 Before the big game, several of the Navy pilots were asked their predictions. Watch below: