CORPUS CHRISTI, Texas — The TAAF Games have officially begun with several sports getting underway across Corpus Christi.
One of the events that always draws a huge amount of talent is track and field and those athletes were certainly braving the heat out at Cabaniss. We checked out the junior division pole vaulters from across the state competing Thursday afternoon.
Track and field and swimming are always the two biggest sports that are both going on for all four days. Several others like boxing, flag football, beach volleyball and disc golf will all start Saturday.
Here is the schedule for events:
Friday, July 30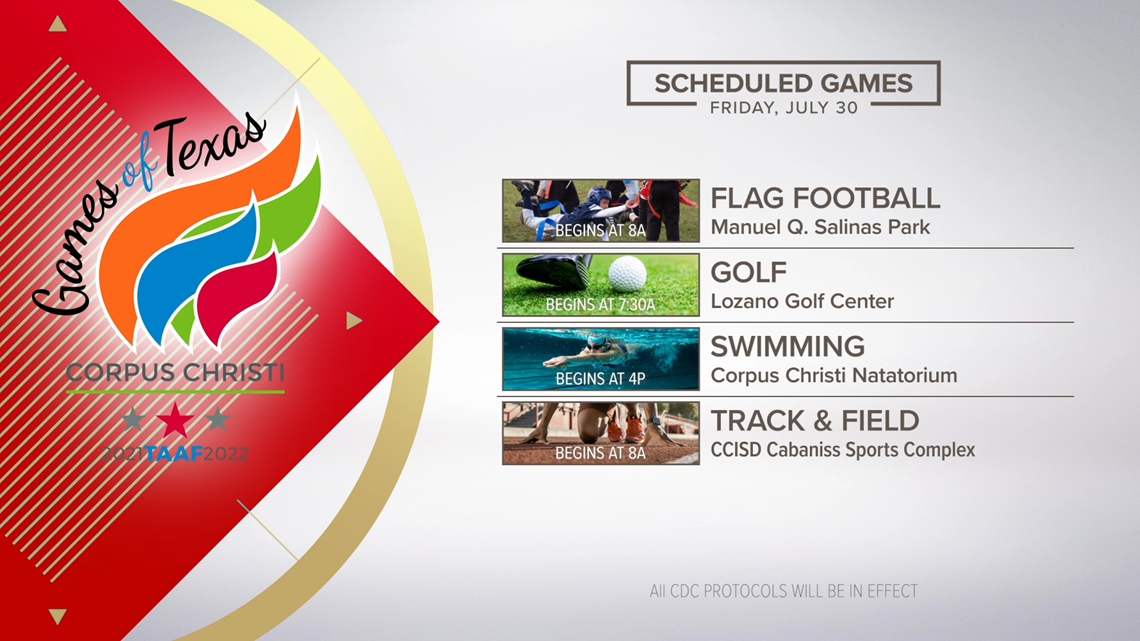 Saturday, July 31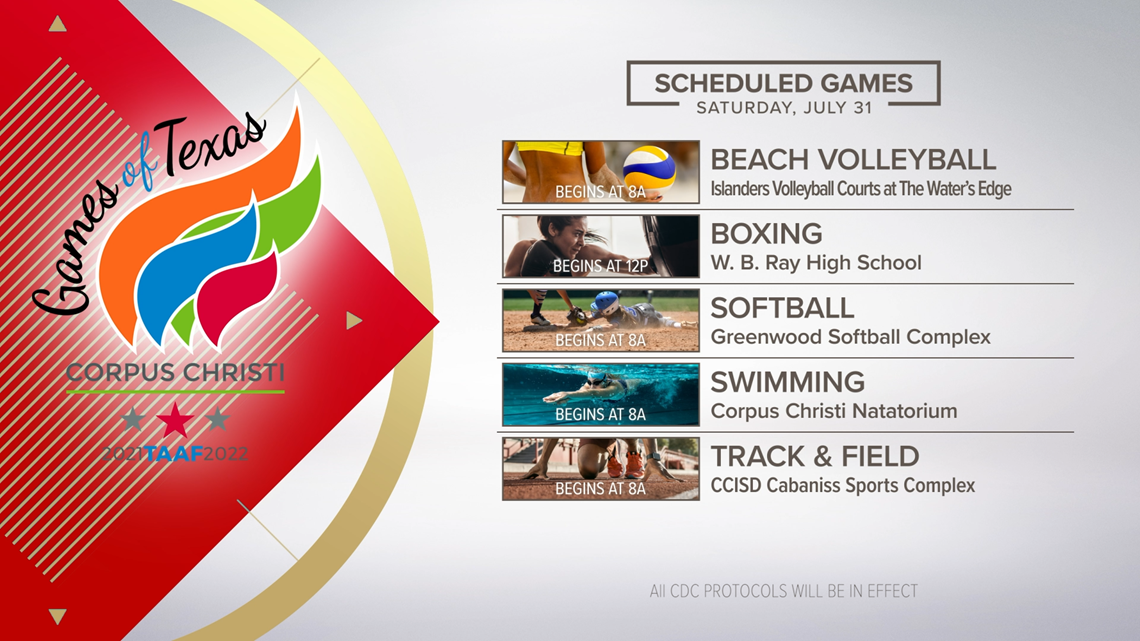 Sunday, August 1