PLATTEVILLE, Colo. — A Union Pacific train derailed Wednesday morning following a crash with a semi just south of Platteville, according to the Fort Lupton Fire Department.
The crash occurred at about 5:30 a.m., and closed both directions of Highway 85 from County Road 28 to Highway 66.
The southbound lanes of Highway 85 reopened early Thursday morning, according to the Colorado Department of Transportation (CDOT). Northbound lanes through the area are expected to reopen at about 12 p.m. Thursday, CDOT said.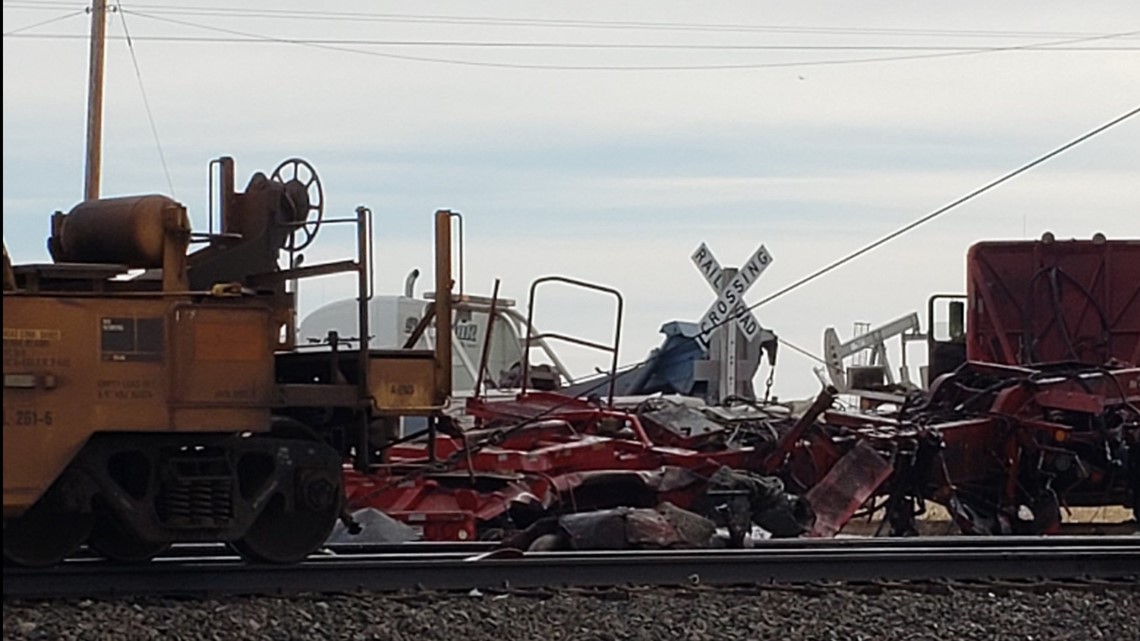 Colorado State Patrol (CSP) said that the driver of the semi sustained minor injuries in the wreck.
About 15 train cars came off the tracks and four locomotives derailed, according to Kristen South, a spokesperson for Union Pacific
She said investigators are at the scene working to determine the extent of the damage, if any, to the rails. There is no estimate on when the line may reopen.
All other trains are in a holding pattern until they reopen the rail line or determine of rerouting is the better option.
She said the intermodal train, which carries consumer goods and packages, was headed to Salt Lake City, Utah.
Traffic backups were visible along Highway 85 during the morning commute on Wednesday. CSP has asked drivers to avoid the area if possible and to plan for an extended closure. The cause of the collision is under investigation.
Platteville is located 18 miles south of Greeley in Weld County.