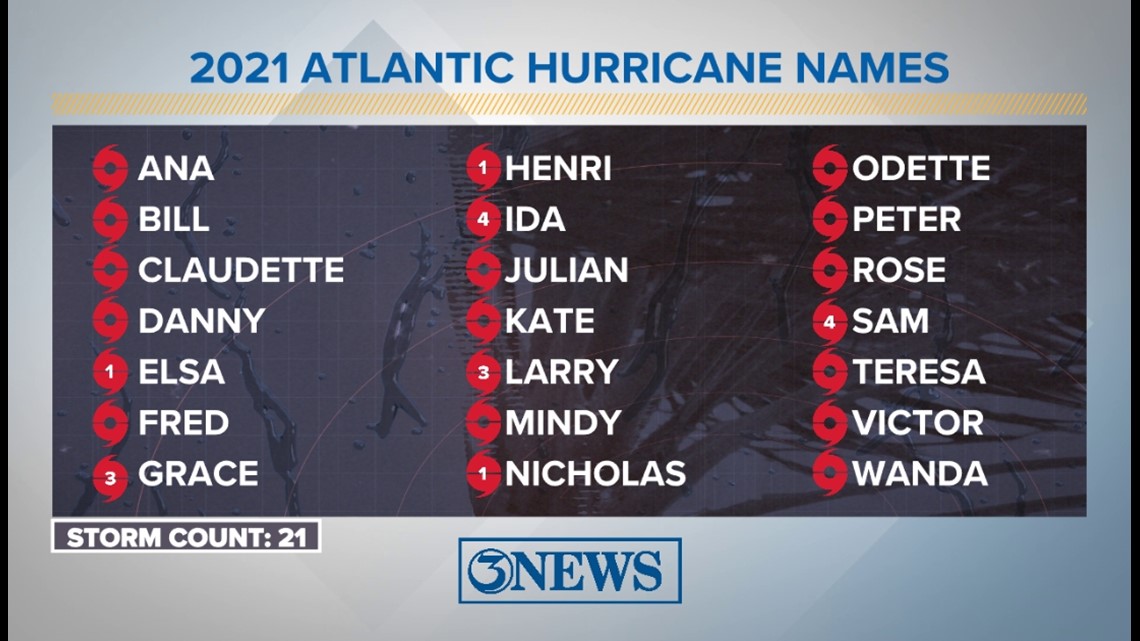 CORPUS CHRISTI, Texas — The 2021 Hurricane Season ends Tuesday, November 30. 2021 was an above average year with respect to tropical activity. All 21 names on this year's list were used. Of the 21 named storms, 7 became hurricanes and 4 were major hurricanes (category 3 or greater). The KIII pre-season (May) forecast called for 20 named storms, 10 hurricanes, and 4 major hurricanes.

Tropical Storm Nicholas was the storm that passed closest to the Coastal Bend; although impacts very minimal. Nicholas eventually became a category 1 hurricane before making landfall along the upper Texas Gulf Coast in September. The strongest storm of the season was Sam - a category 4 (155 mph) hurricane that traversed much of the open Atlantic from late September to early October. The most impactful storm of the season was likely IDA, slamming the Louisiana Coast in late August as a Major Hurricane.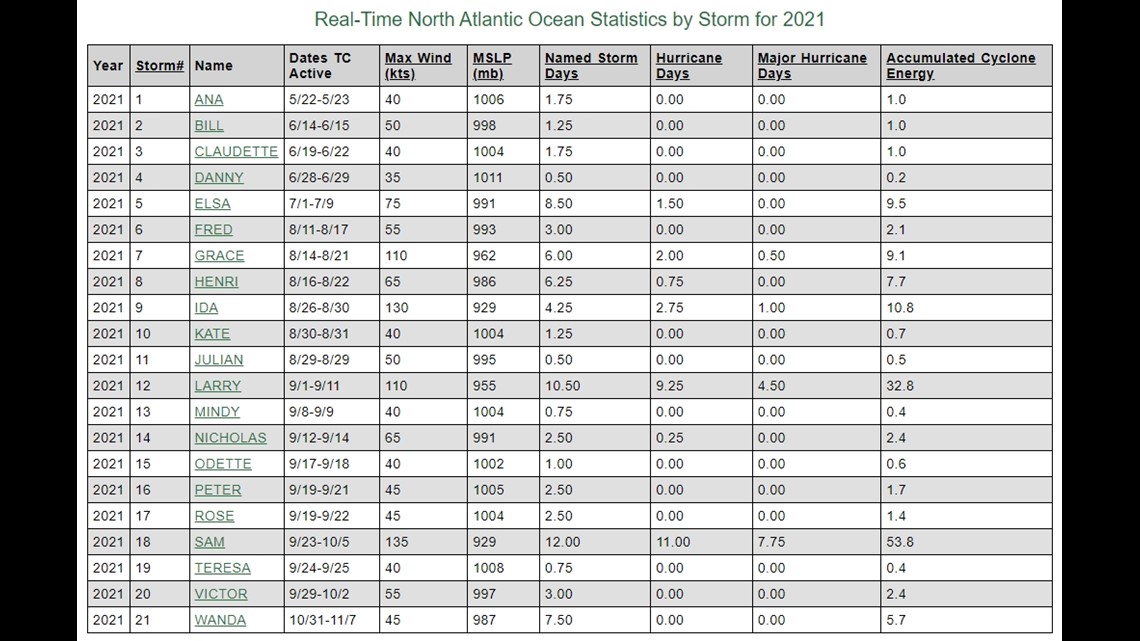 Hurricane Sam was responsible for almost 40% of 2021's Accumulated Cyclone Energy (ACE). ACE is a metric defined as "The ACE index is a wind energy index, defined as the sum of the squares of the maximum sustained surface wind speed (knots) measured every six hours for all named storms while they are at least tropical storm intensity." by NOAA. the ACE for 2021 was above normal, but not as high as 2020.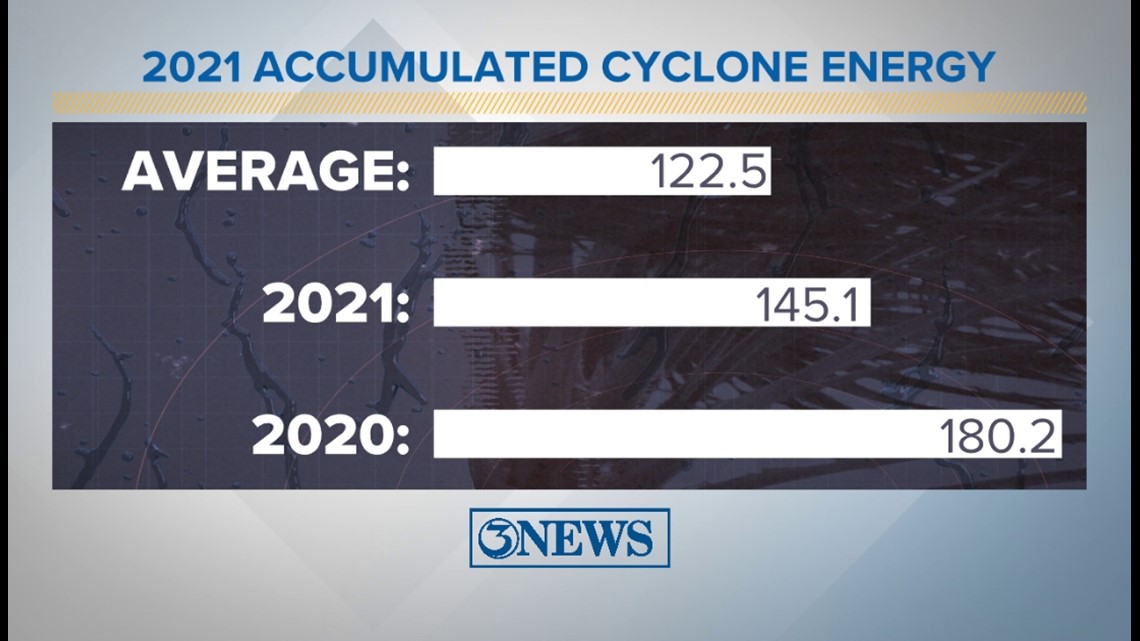 According to Wikipedia, the 2021 Atlantic Hurricane season was the 4th most costly on record at 70.543 billion dollars. 2017, 2005, and 2012 are the three most costly years. The U.S. absorbed 8 landfalling storms - Claudette, Danny, Elsa, Fred, Henri, Ida, Mindy, and Nicholas.