SOUTH PADRE ISLAND, Texas — Researchers at Colorado State University published their first forecast for the 2023 Atlantic hurricane season, which anticipates that the basin will have slightly below-average activity.
The forecast is calling for 13 named storms, 6 reaching hurricane status, and 2 reaching major hurricane status. This is slightly below the 30 year average.
April update shows El Niño is likely (80% chance) to develop this summer. El Niño indicates sea surface temperatures in the tropical Pacific will be warmer than normal during hurricane season. This leads to more wind shear across the Gulf of Mexico, Caribbean and tropical Atlantic lowering tropical activity.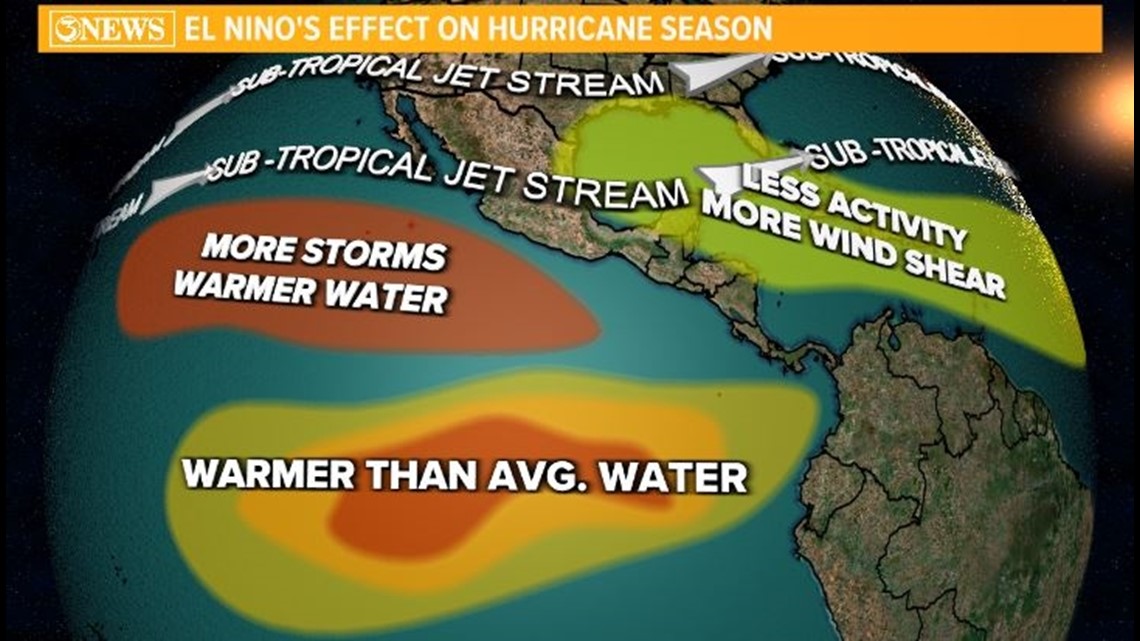 At the same time current sea surface temperatures in the Atlantic are running above normal. This could weaken the subtropical high and the associated wind shear in the Atlantic. A warmer Atlantic could result in higher tropical activity. The research team as CSU stresses the conflicting signals between the ocean basins lead to more uncertainty than normal in their hurricane outlook this year.
The report adds that there is a 44% probability that a major hurricane makes landfall in the United States in 2023 (The average from 1880-2020 is 43%). It says there is a 28% chance that a major hurricane makes landfall on the Gulf Coast from the Florida panhandle to Brownsville, Texas. (The average from 1880-2020 is 27%).