WEDNESDAY: Will begin with some areas of fog and temperatures in the middle 40s. Fog will disperse by 9am and we'll have mainly sunny skies. Some high clouds moving in from the west will filter some sunshine out. Temperatures top out in the upper 60s with an east breeze at 7-14 mph. Humidity levels remain low.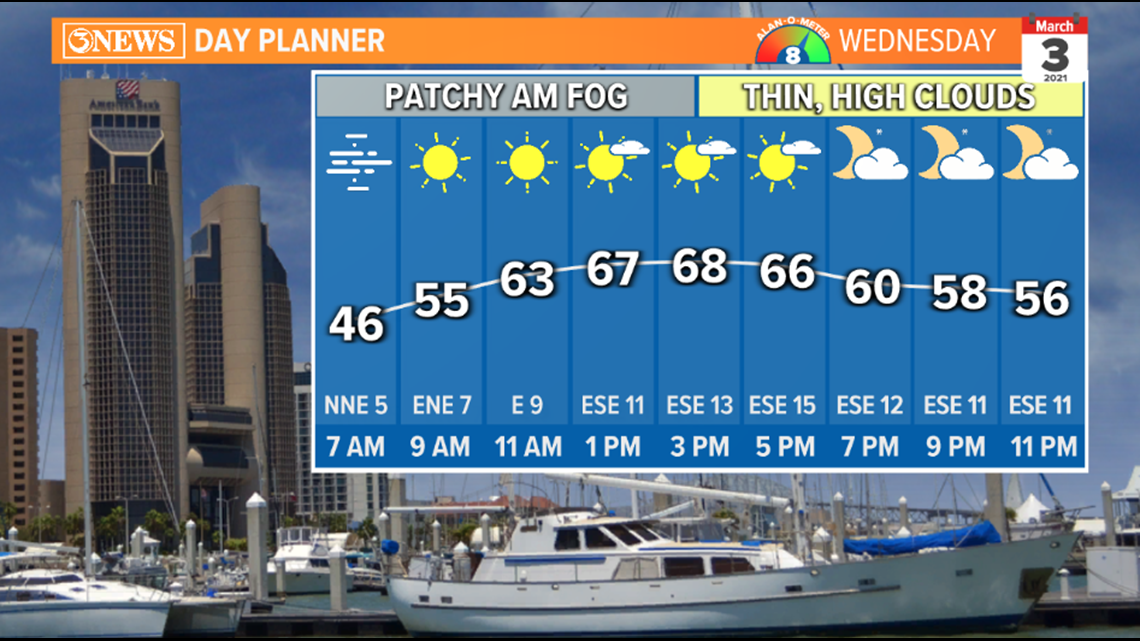 WEDNESDAY NIGHT: Mainly clear to partly cloudy with lows in the mid to lower 50s. East breeze under 10 mph may be light enough for another round of patchy fog to develop overnight.
LOOKING AHEAD: Partly cloudy with highs in the low 70, Thursday. Friday will be the warmest day of the week, despite a cold front moving into the region. The front will spark a few brief showers Friday morning and send in drier air in the afternoon. that drier air will help spike temperatures into the low 80s with sunny skies Friday afternoon. Cooler air arrives Friday night, putting highs in the upper 60s to around 70 for the weekend.