CORPUS CHRISTI, Texas — WEDNESDAY: Southerly winds overnight have brought in some warmth and it will not be as chilly in the morning with temperatures in the 50s at sunrise. Overall, today will feature more sunshine inland and more cloud coverage near the coast. A few isolated coastal showers will be possible. A cold front moves in during the afternoon, kicking rain chances east and starting the clearing process. Temperatures still top out in the low 70s today. SE winds around 10 mph prior to the front, shifting northerly at 10-15 mph after the front passes.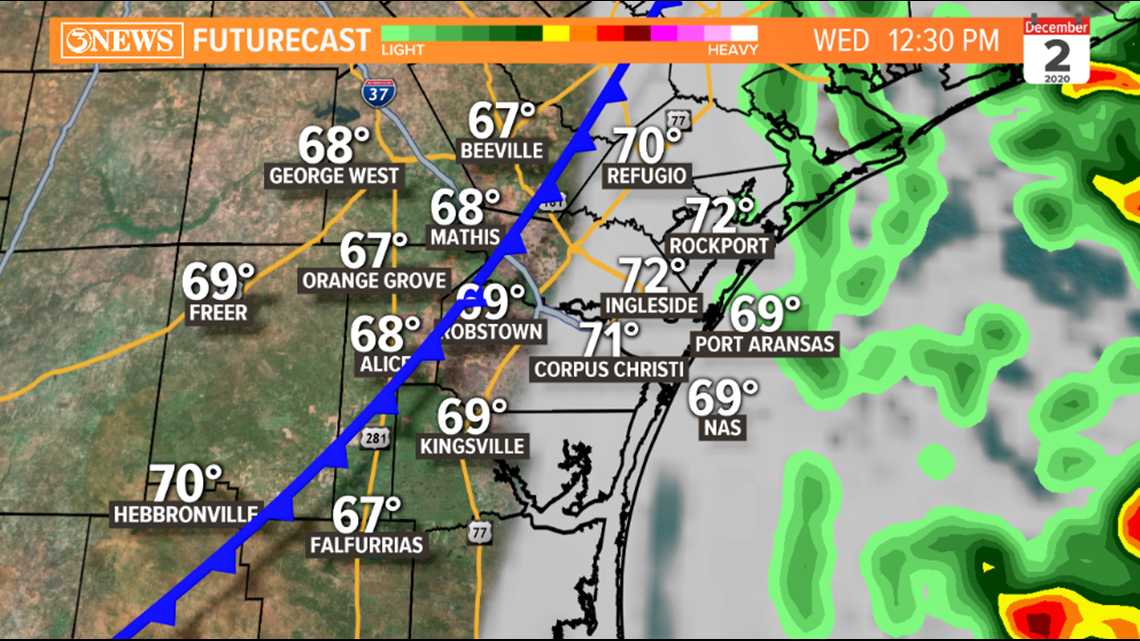 WEDNESDAY NIGHT: Clearing skies with colder air filtering in. Lows will be in the middle 40s with breezy north winds at 15-25 mph.
LOOKING AHEAD: Thursday and Friday will be cold in the morning (mid to low 40s) and cool in the afternoon (near 60) under mainly sunny skies. Clouds move in on Saturday and a stray shower will be possible, but not likely. Temperatures rebound a touch, with highs getting into the upper 60s Saturday. Sunday will be sunnier with highs in the upper 60s. Another cold front arrives next Tuesday.