CORPUS CHRISTI, Texas — FLOOD WARNING: A lot of rain fell into the watershed on Monday. Now all of that rain is running off and making it into our streams and creeks. Flooding was reported along U.S. Route 44 in Webb County. These streams and creeks flow into the Nueces River. A flood warning is in place for McMullen County along the Nueces south of Tilden. The river is expected to rise above flood stage this evening and crest at Major flood stage on Friday.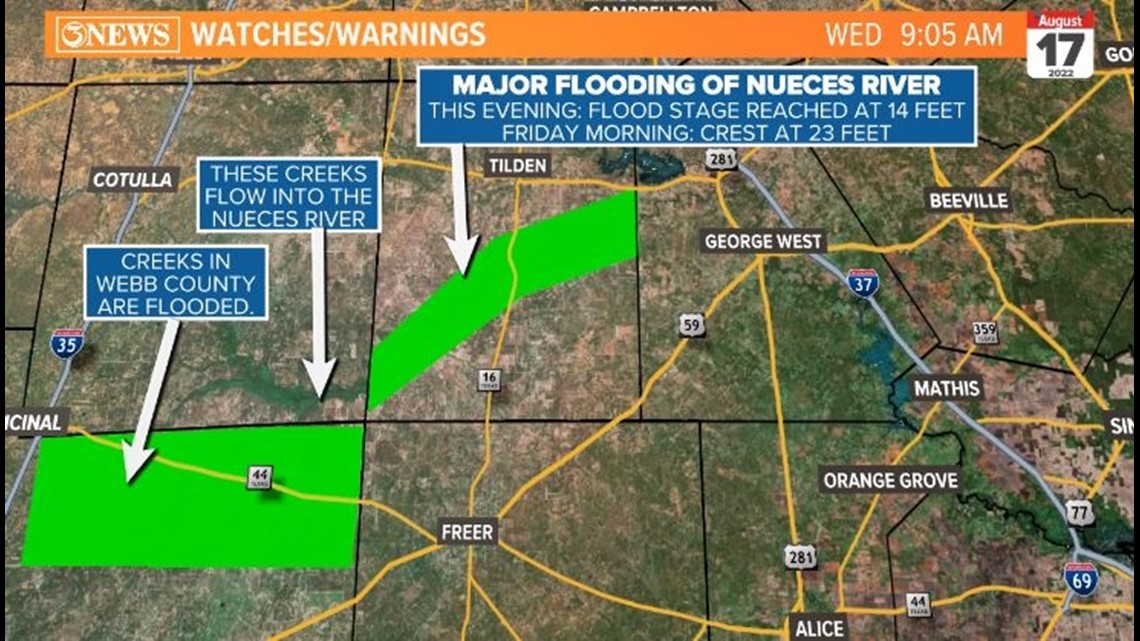 THIS MORNING: Patchy dense fog has developed in the Coastal Bend this morning. Visibility through Alice is below one mile.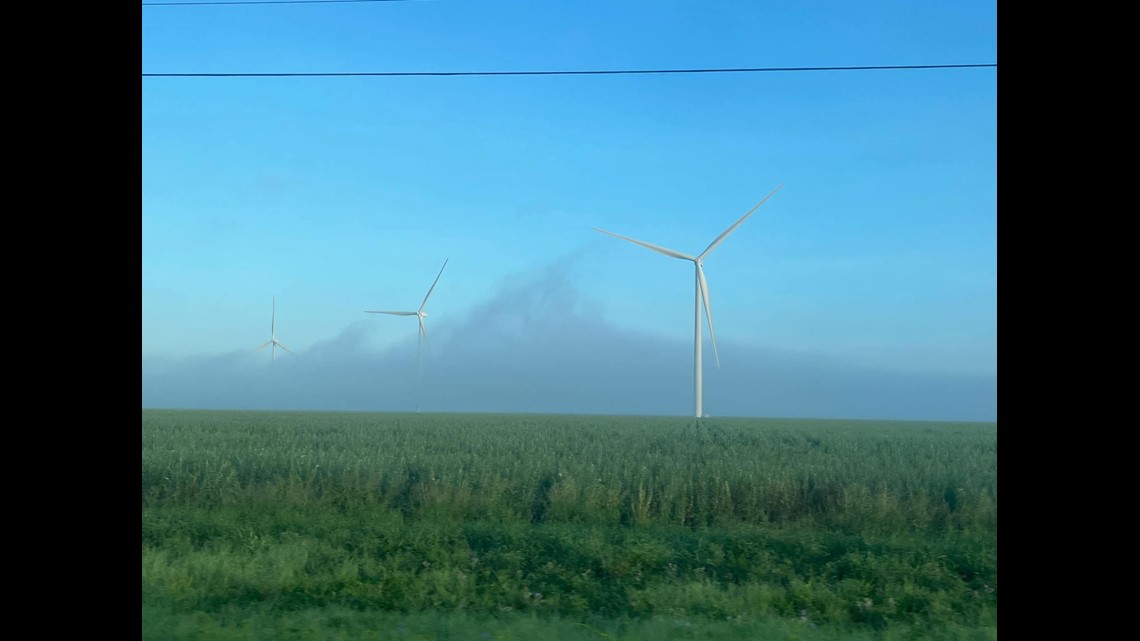 WEDNESDAY: Isolated showers or storms along the sea-breeze front will be possible, but most locations miss out on rain with partly cloudy skies prevailing.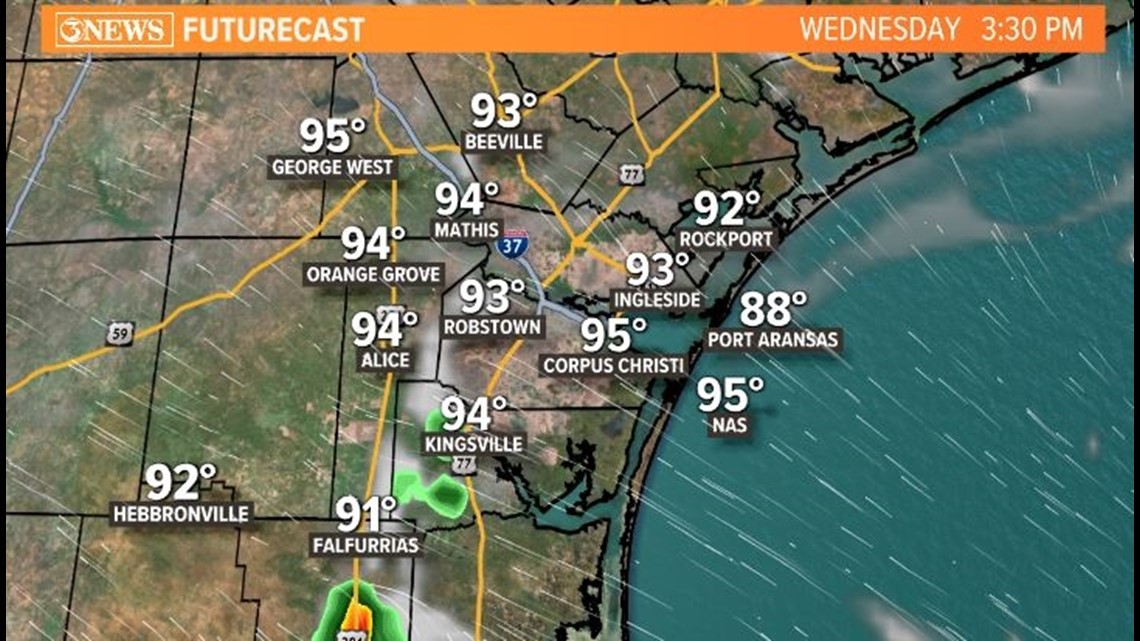 Temperatures top out in the middle 90s with heat index values around 102-108. South breeze at 7-17 mph.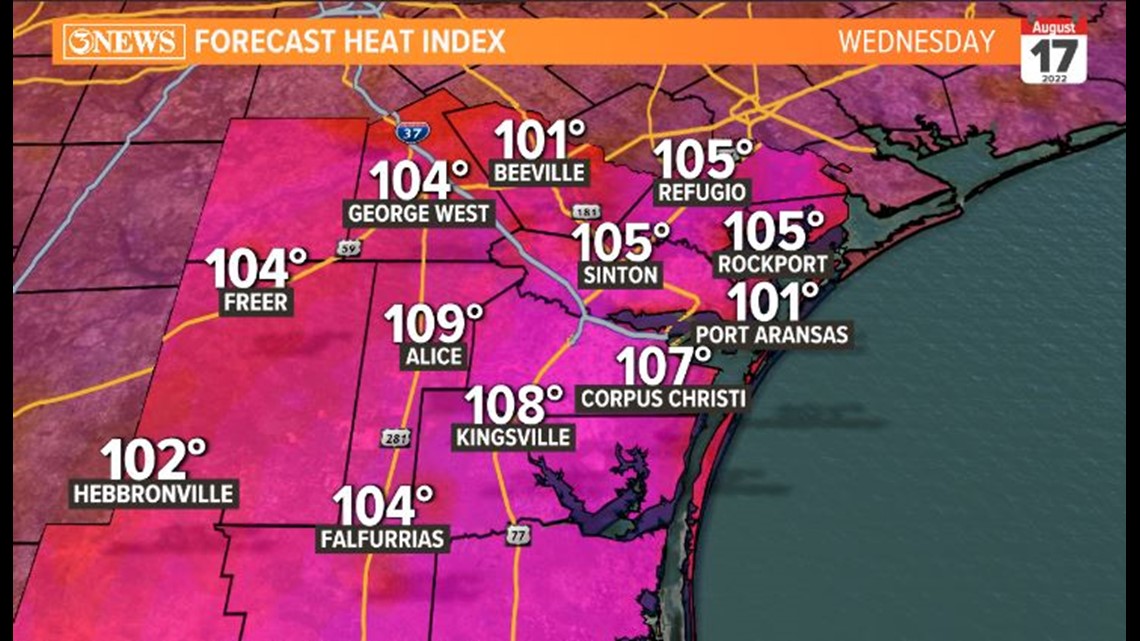 LOOKING AHEAD: Isolated showers will remain possible through Friday; coverage will be minimal. Temperatures top out in the middle 90s with heat index values near 105.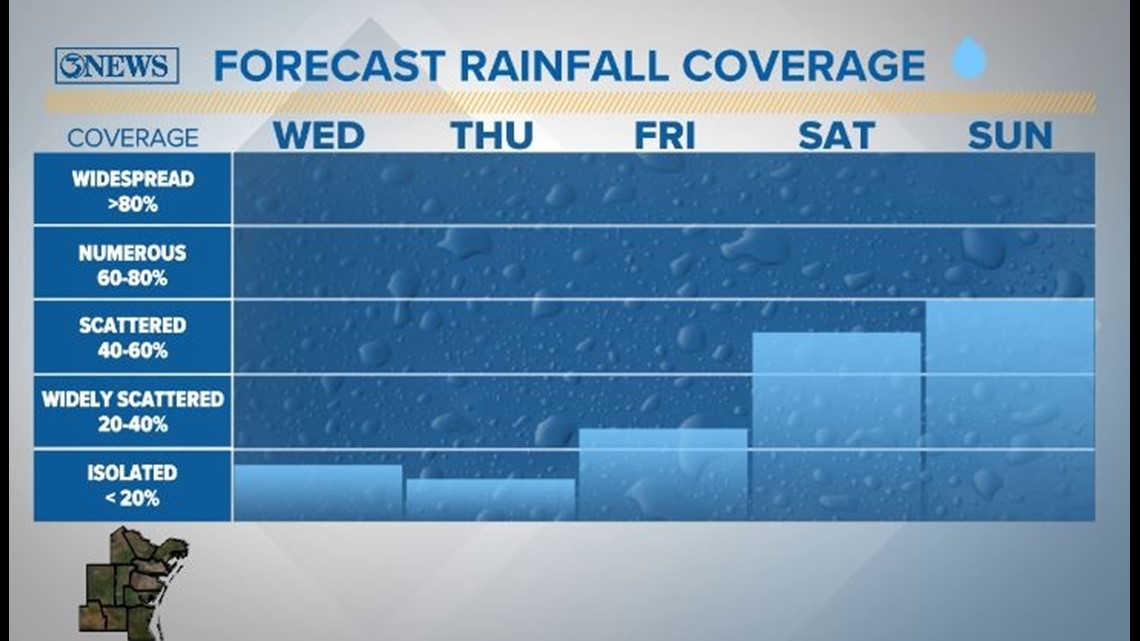 Better rain chances come in to the region over the weekend as a weak tropical disturbance moves in to Northern Mexico, to our south. As this feature moves in, it'll send more moisture into the Coastal Bend, prompting the increase in rain chances. It's still too early to talk specifics on rainfall totals, but the chance for rain looks decent as of Tuesday afternoon.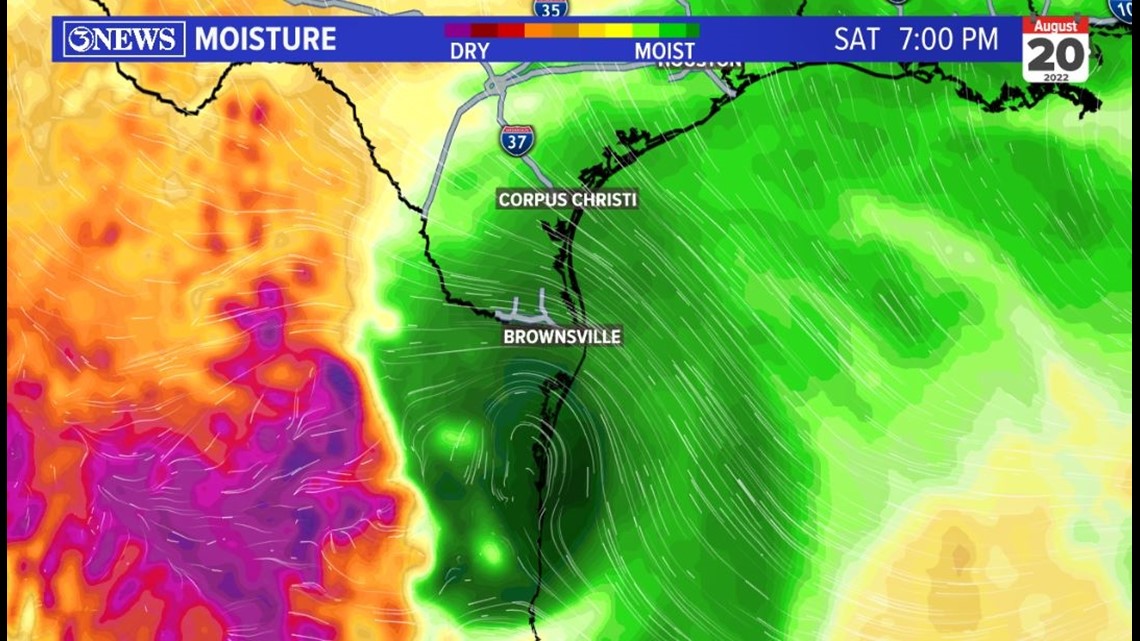 By Monday, it's back to partly cloudy skies and highs in the middle 90s with the tropical disturbance moving west, into the mountains of Mexico.
TROPICS: A tropical wave in the Caribbean Sea has a 20% chance of developing as it moves into the Bay of Campeche later this week.