CORPUS CHRISTI, Texas — SUNDAY NIGHT: Variable winds with temperatures dropping into the middle 60s during our overnight hours.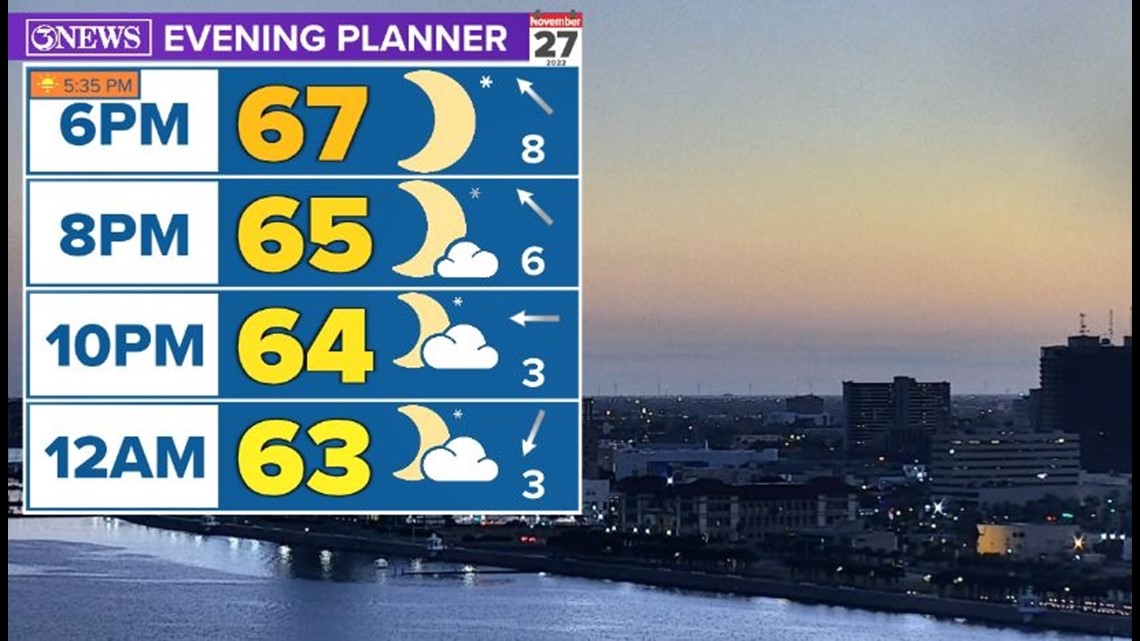 Light winds continue in our overnight hours with clear skies, will lead to radiation fog development across the region.
MONDAY: Dense fog could linger into your commute hours Monday morning. Drive safe and slow.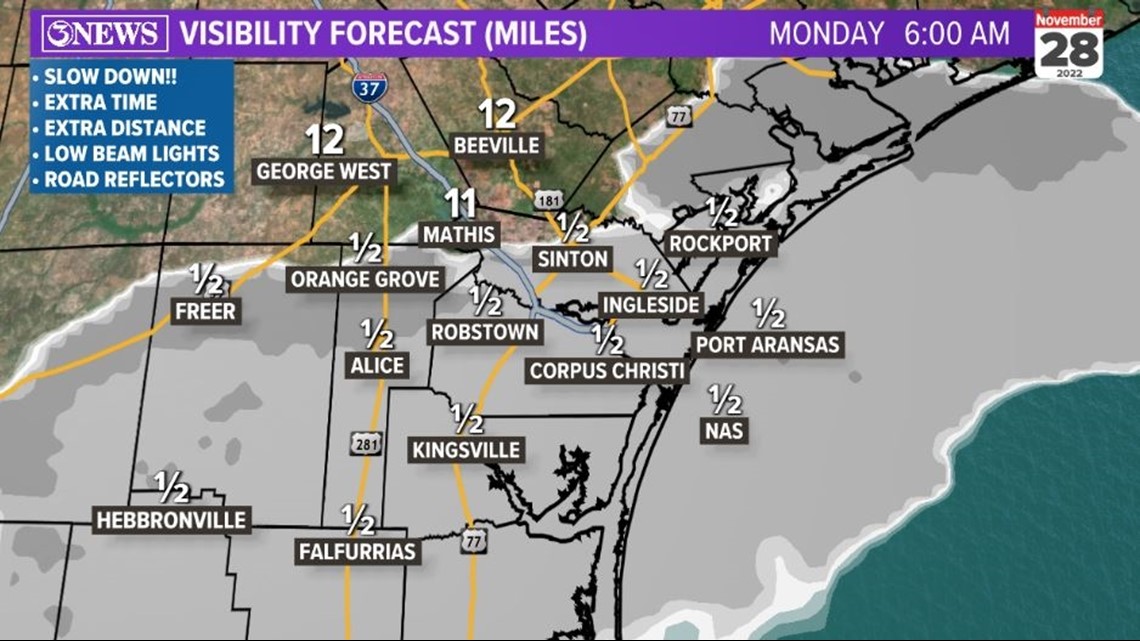 A surface high pressure to our East will return us to our typical onshore flow from the Gulf of Mexico to kick off our work week. This means more humidity. We'll enjoy one more day of mostly sunny skies with temperatures in the middle 70s before a sticky Tuesday.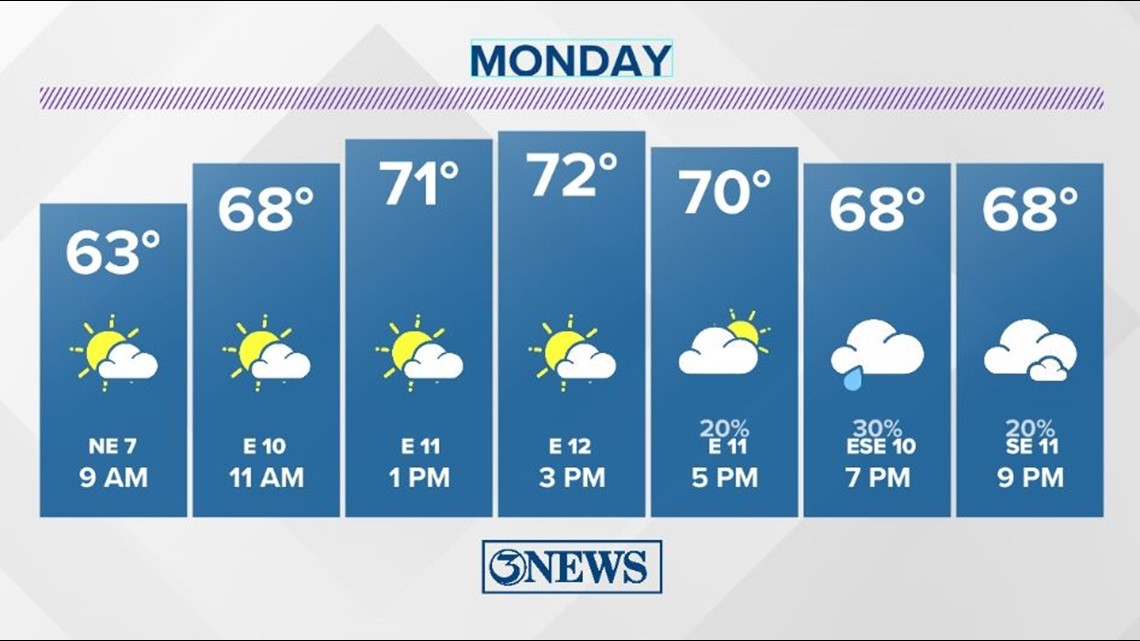 LOOKING AHEAD: Thankfully, it's short lived as our next cold front is expected to push into South Texas Wednesday morning. We'll observe our 'high temperature' in the morning, as that front will keep temps in check through the rest of the day behind it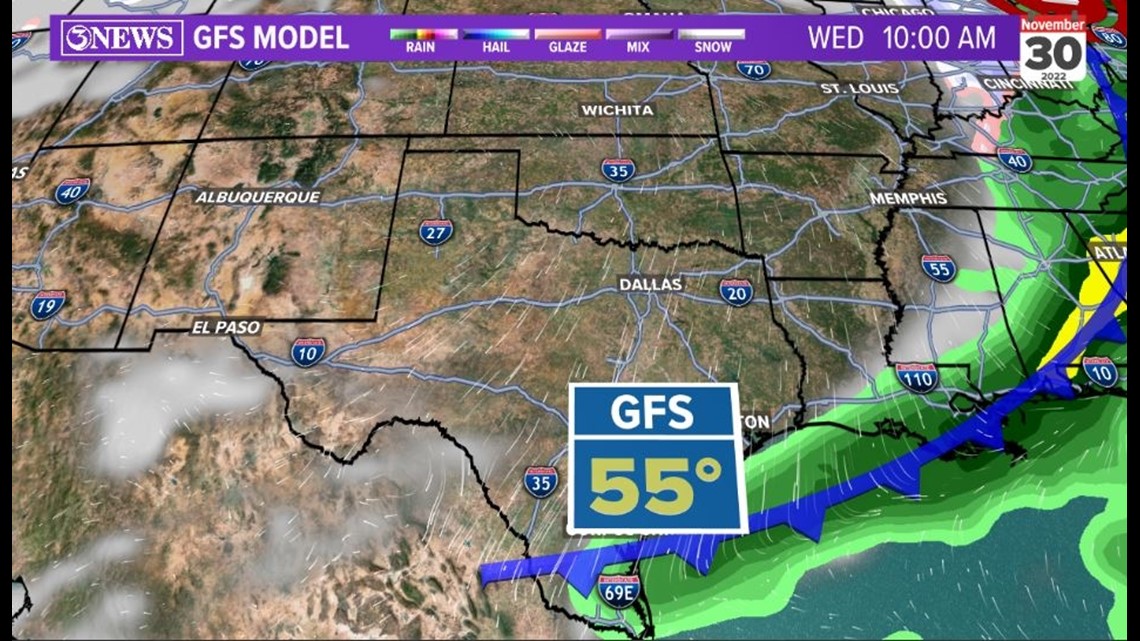 Not much rain expected with it, but I'm keeping the chance for isolated showers as it moves through, mostly for our coastal locations. It will bring strong north winds, wouldn't be surprised to see wind advisories go into effect.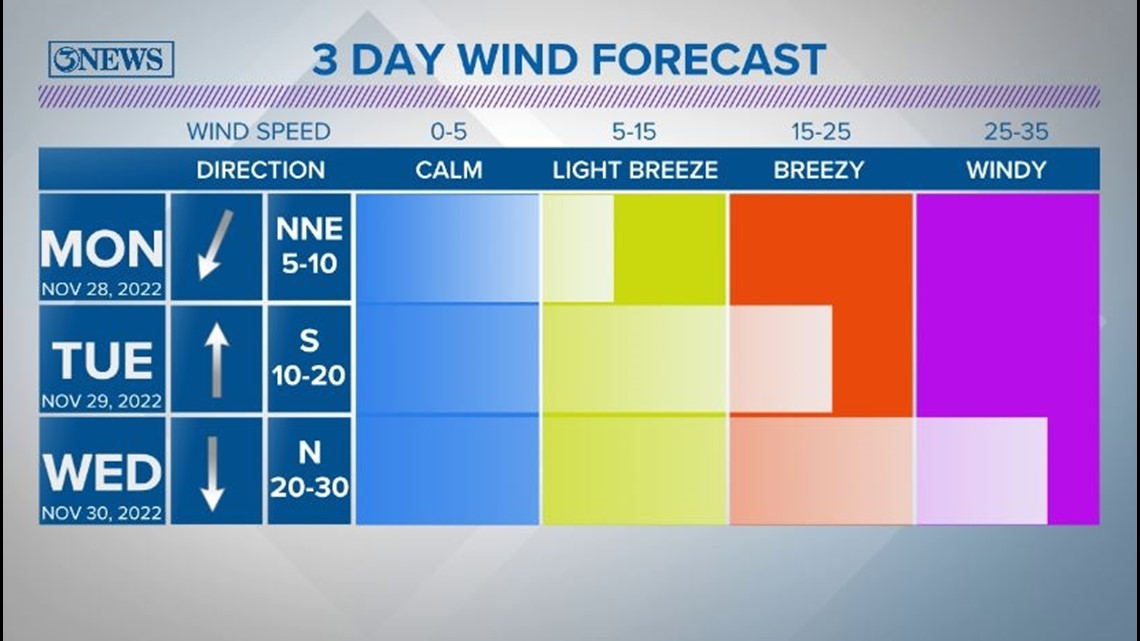 Considering it a 'moderate' front as it'll drop our temps about 10 degrees from Tuesday's afternoon high to Wednesday's. Brings seasonal weather back just in time to kick off the month of December.