CORPUS CHRISTI, Texas — SUNDAY: Similar to Saturday, morning clouds will clear by mid-morning. Morning temperatures in the middle 70s. Highs in the upper 80s to lower 90s under mainly sunny skies and heat index values around 100. Southeasterly winds will be stronger at 15-25 mph; gusts between 30 and 40 mph.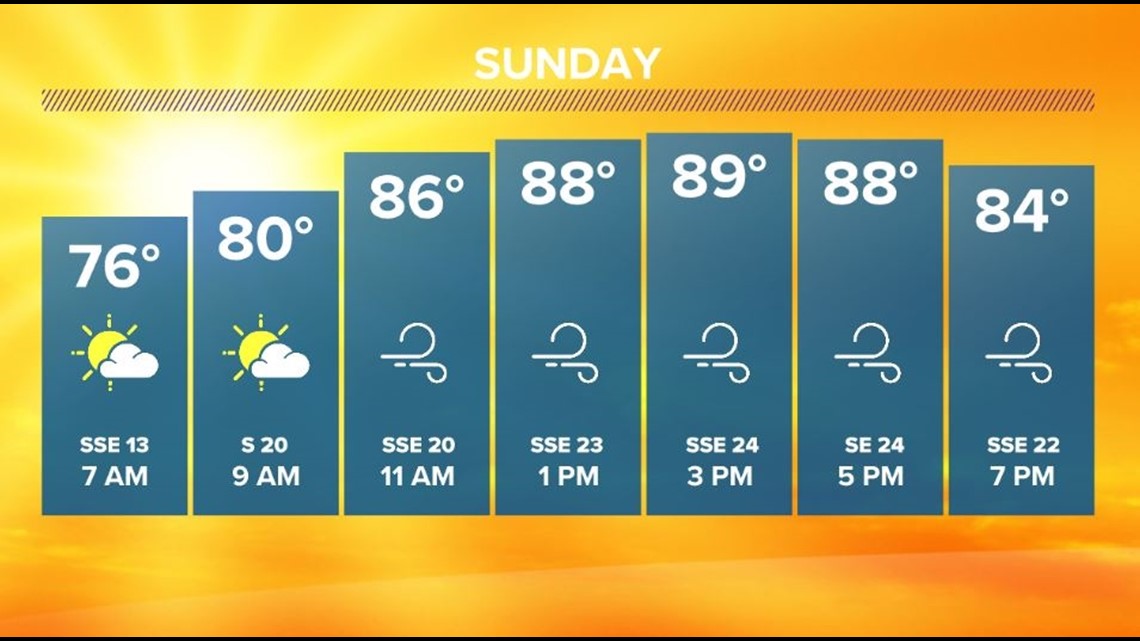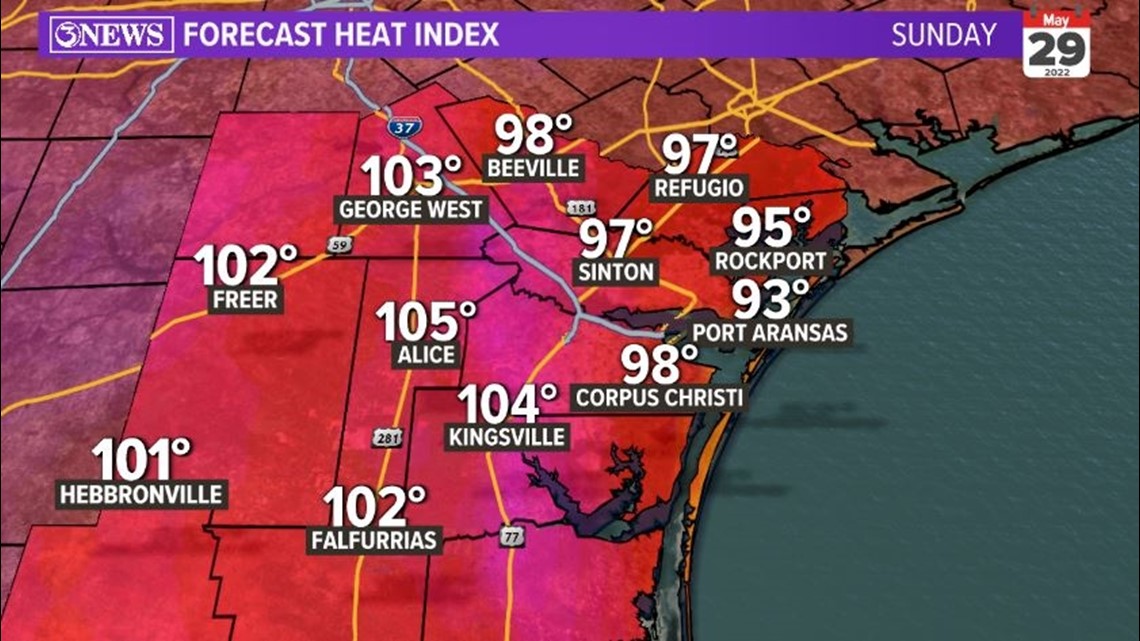 BEACH: As winds increase Sunday and Monday, the rip current risk may go up a little. Temperatures will be in the middle 80s with water temperatures in the low 80s. Be sure to wear lots of sunscreen!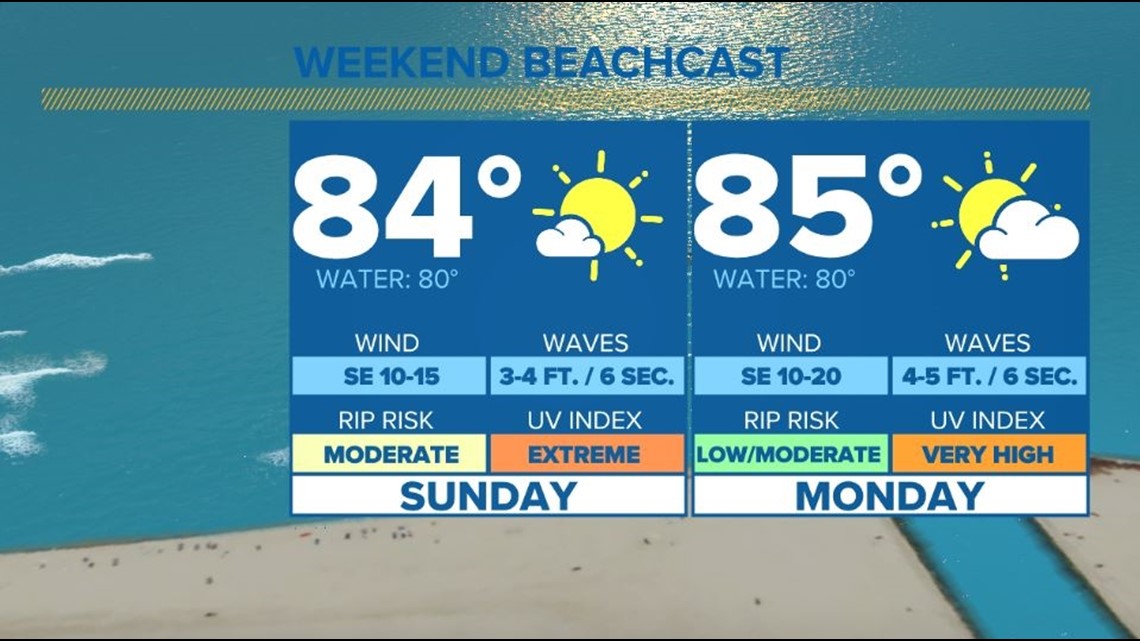 LOOKING AHEAD: Memorial Day will have lower 90s in the afternoon. Heat index values will remain between 100 and 105. Southeast winds will remain strong at 15-25 mph, gusting to between 30 and 40 mph. Highs stay in the lower 90s with breezy southeast winds and mainly sunny skies through next week.