CORPUS CHRISTI, Texas — The National Hurricane Center is monitoring Tropical Storms Philippe and Rina in the Central Atlantic. Neither are a threat to Texas - or really a threat to anywhere.
Rina is expected to weaken into a remnant within the next two days, but Philippe is expected to strengthen into a Category 1 hurricane.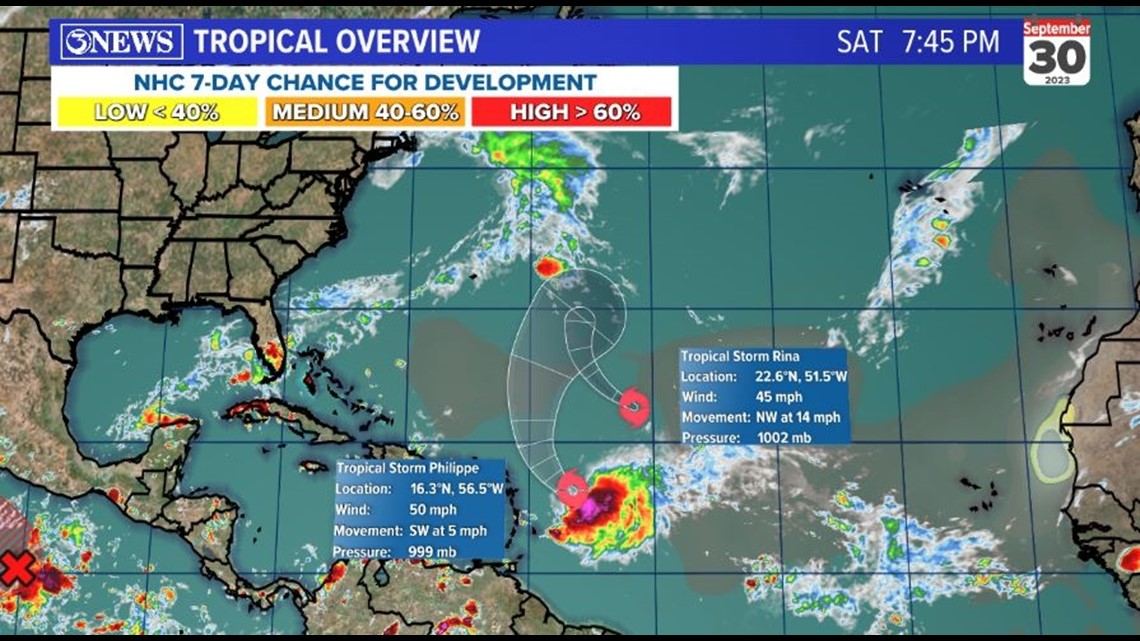 ________________________________________________________________
Remember to not "anchor" to the first forecast you see - forecasts change. Also, rely on a credible source for your tropical information and forecasts. We talk about that and more in our 2023 KIII Hurricane Special. You can watch it on your 3NEWS+ smart TV app or on YouTube.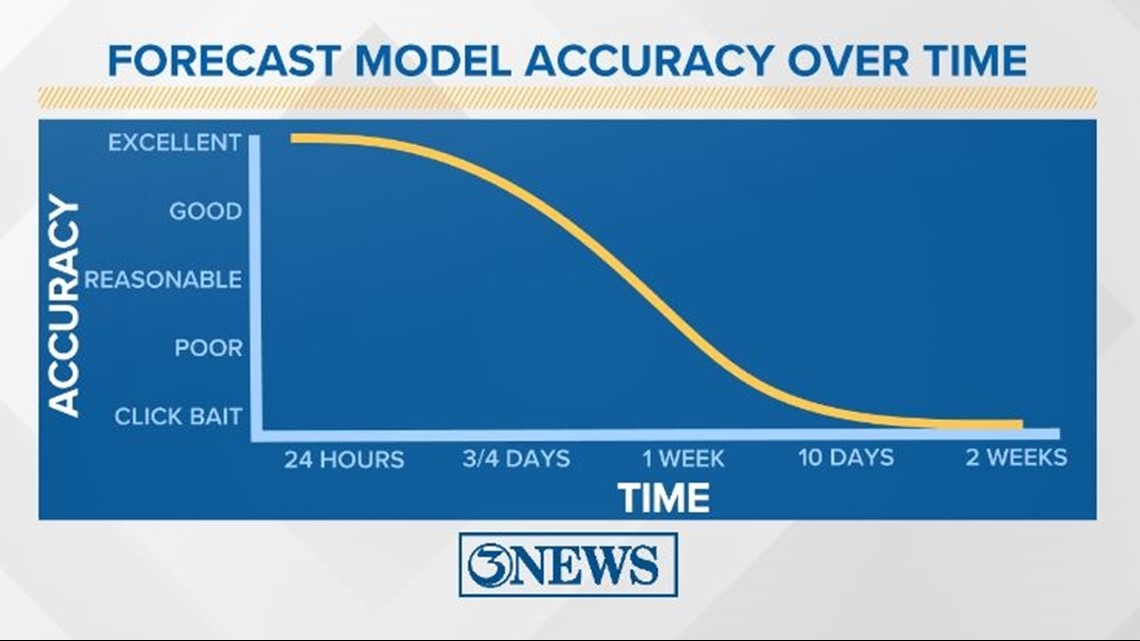 --------------------------------------------------------------
October is one of the later months of hurricane season, but we can still see activity in the gulf and Caribbean. We will often observe a secondary maximum in hurricane season in October because of Caribbean development. It is not uncommon to see systems develop in the Western Caribbean and move north/northeast. This year, with an ongoing el nino, activity may be suppressed, despite the very warm waters in the Caribbean and Gulf of Mexico.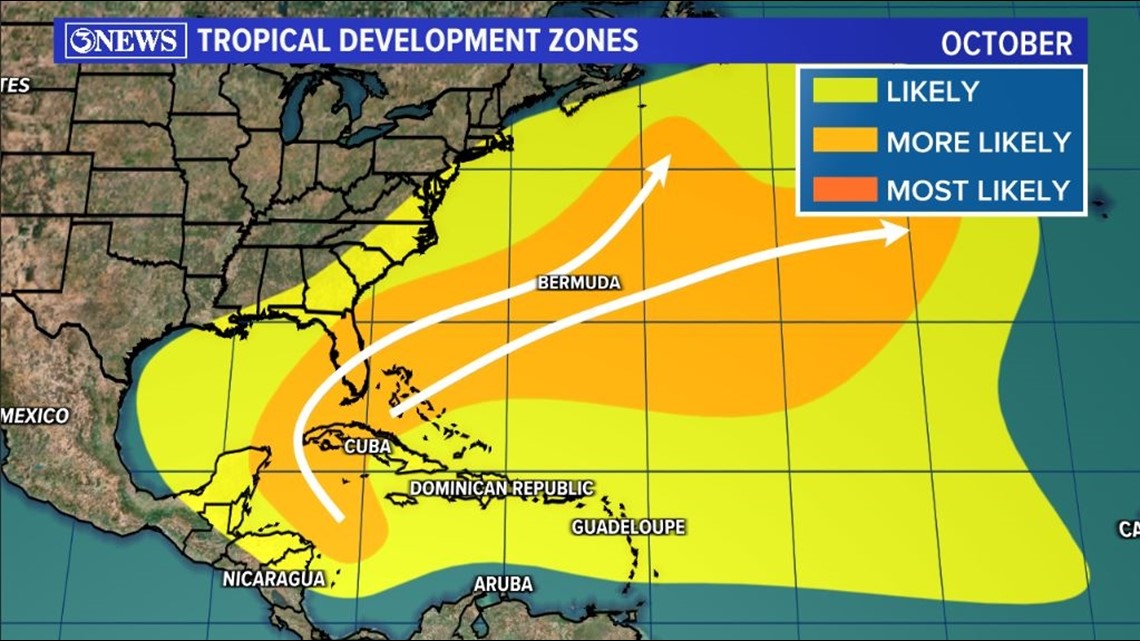 The updated 2023 NOAA Hurricane Forecast calls for a slightly above-average season.
The previous forecast called for 12-17 named storms, 5-9 hurricanes, and 1-4 major hurricanes.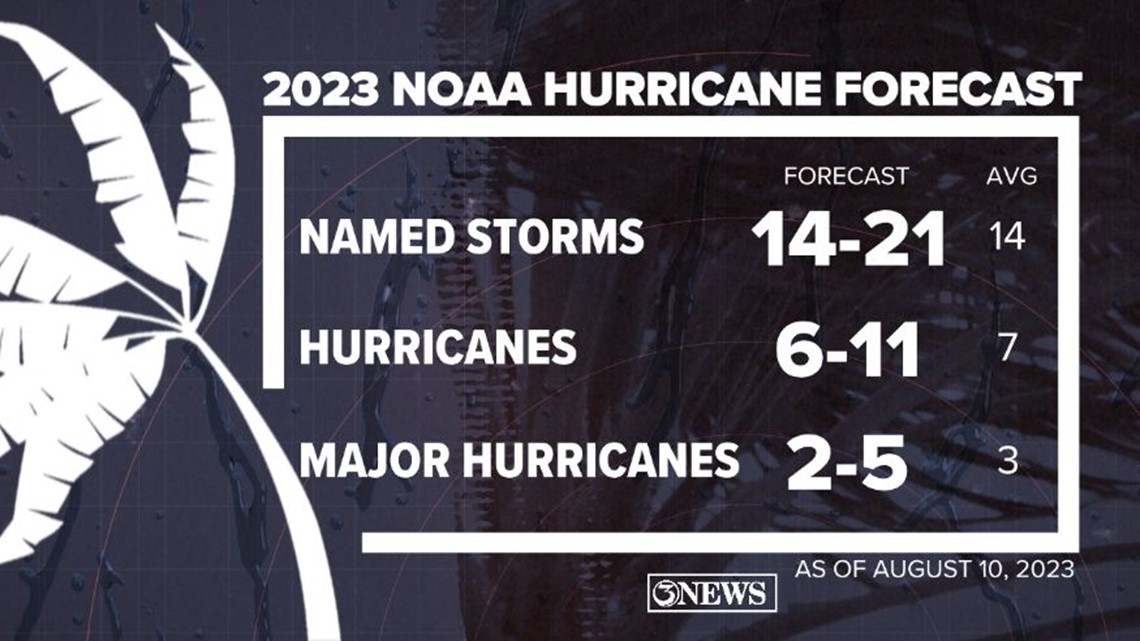 2023 Tropical Cyclone Names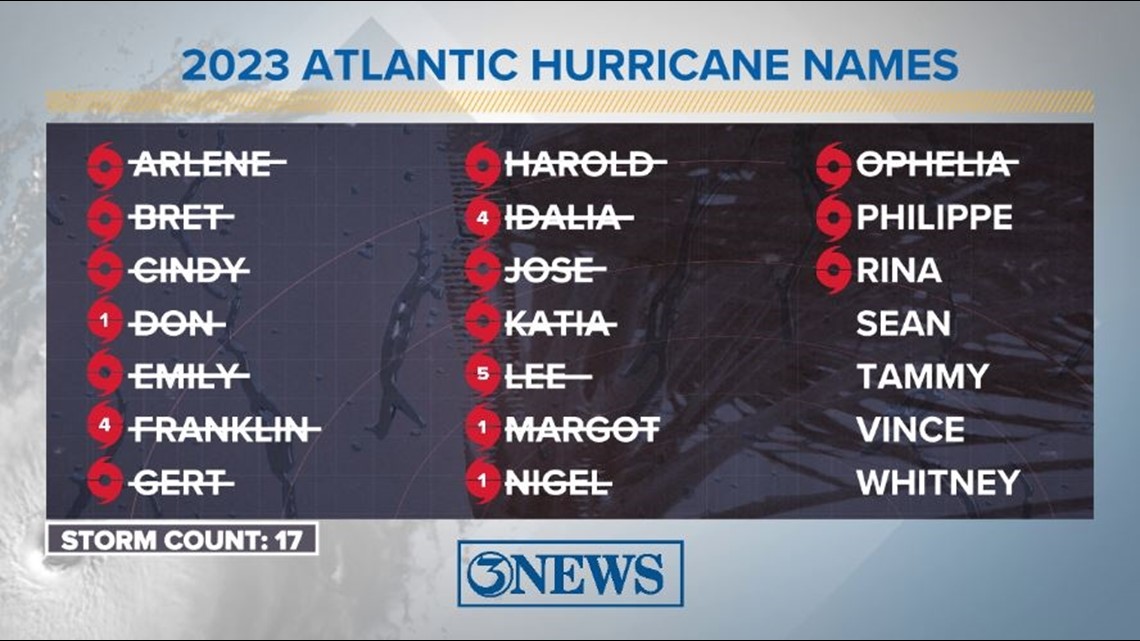 2023 Atlantic Tropical Cyclone Map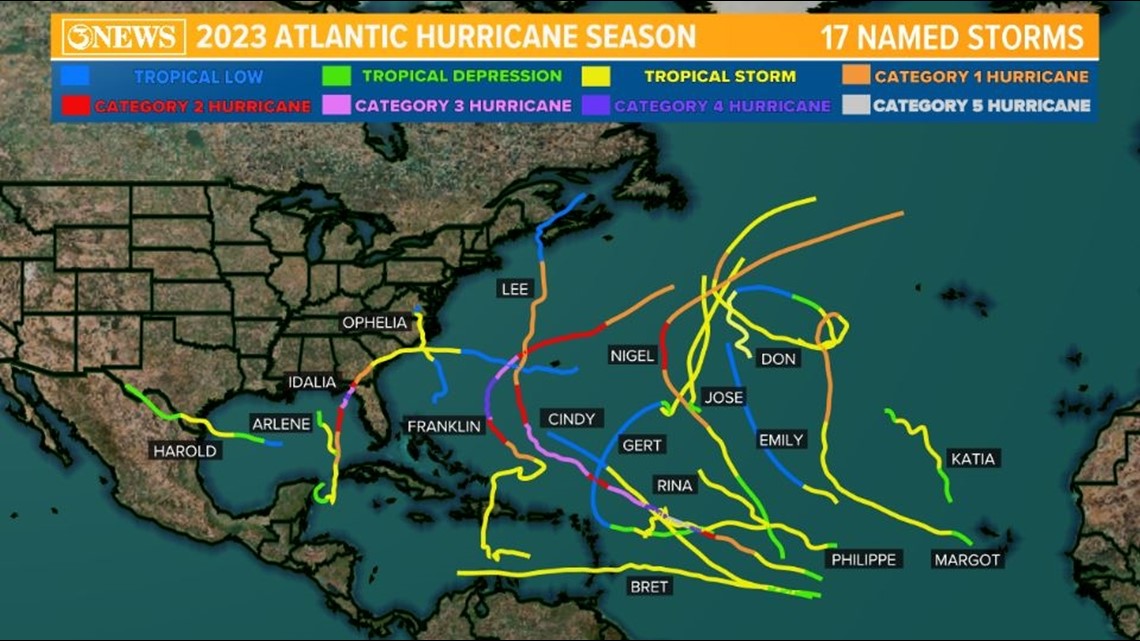 The Atlantic Hurricane Season runs from June 1 to November 30, with the peak of the climatological peak of the season happening on September 10.