CORPUS CHRISTI, Texas — Tropical Depression 12 will likely fall apart before becoming a tropical storm, meaning it will not get a name. Invest 91L has a high probability of developing in the Caribbean over the next 5 days and is the system to keep tabs on.

Invest 91L will move nearly due west across the Caribbean Sea, entering an environment with very little wind shear. This should mean organization is favorable. Sea-surface temperatures are also well into the middle 80s in the Caribbean.

Forecast guidance brings this system toward Central America late in the weekend or early next week. With high pressure sitting in the gulf, a northward turn while Invest 91L is in the Caribbean is unlikely. This is something to watch, not worry about for Texas.

---------------------------------------------------------------
October can be somewhat active in parts of the Caribbean and Gulf of Mexico. Climatology tells us that the Western Caribbean and Eastern Gulf of Mexico can be favorable for tropical development. In the Western Gulf, the odds of a tropical system coming drop off as cold fronts become more frequent and systems bend north earlier in the Atlantic/Caribbean.

The Atlantic Hurricane Season runs from June 1 to November 30, with the peak of the climatological peak of the season happening on September 10.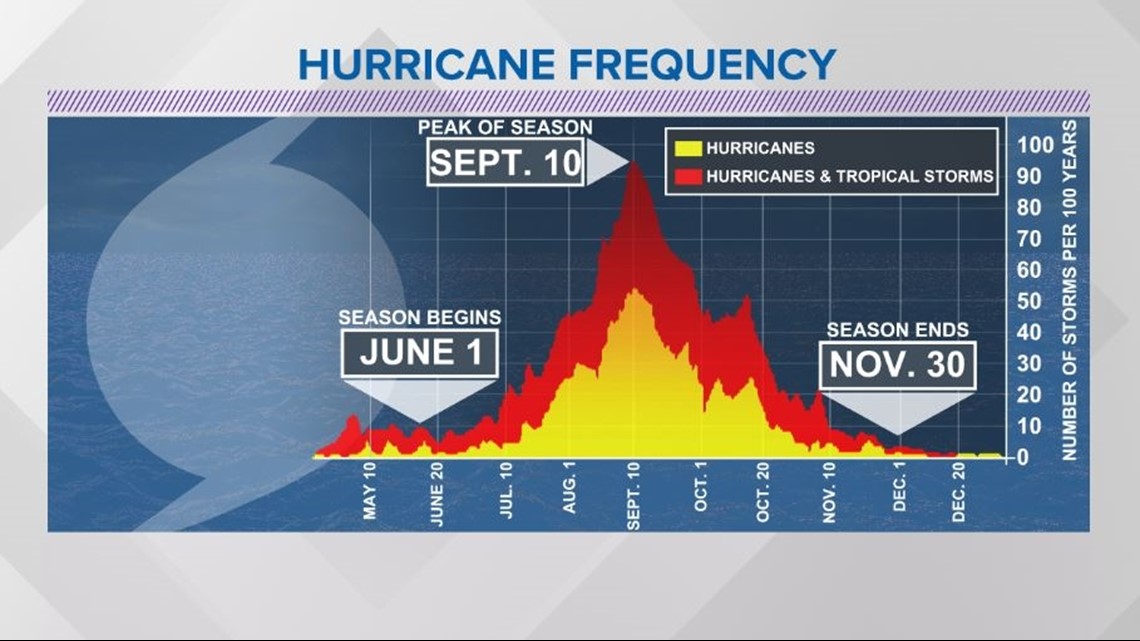 Want to send us a news tip?
Put your name and contact information below so we can get in touch with you about your story should we have questions or need more information. We realize some stories are sensitive in nature. Let us know if you'd like to remain anonymous.
If you do not have a photo/video to submit, just click "OK" to skip that prompt.