CORPUS CHRISTI, Texas — There are currently no areas of interest expected to develop over the next 7 days.

---------------------------------------------------------------
The first month of hurricane season (June) tends to be a quiet one with the most likely zones for tropical development in the Gulf of Mexico and up the SE US Atlantic Coast. The reason it's these areas is because waters here reach 80°+ the earliest. The Gulf stream tracks up the SE US coast, bringing warmer waters to those locations.

The 2023 NOAA Hurricane Forecast calls for a near-average season.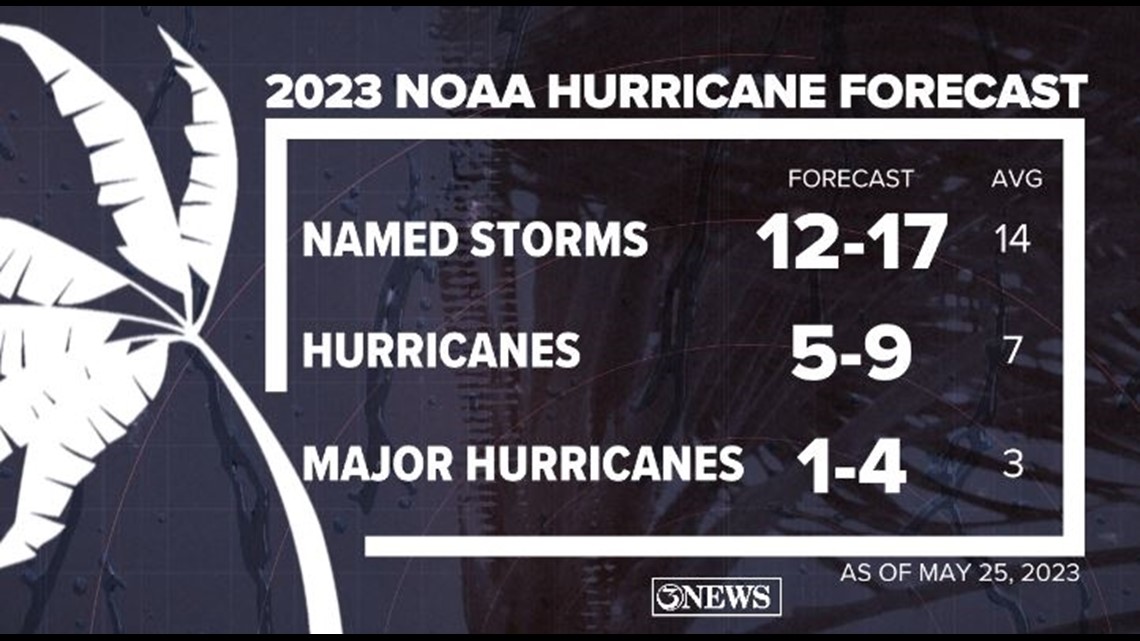 2023 Tropical Cyclone Names

The Atlantic Hurricane Season runs from June 1 to November 30, with the peak of the climatological peak of the season happening on September 10.