HOUSTON — Delta has weakened to a tropical storm with winds of 45 mph as it pushes through northern Louisiana.
The storm is moving at about 16 mph and is expected to become a depression by midday Saturday.
There are currently no tropical alerts, but there are several flash flood watches and warnings across the lower Mississippi River Valley and a tornado watch across southern Alabama.
Delta should be gone completely by the overnight hours into Monday.
The storm made landfall as a Category 2 hurricane in southwestern Louisiana Friday night.
The center of the storm hit land at 6 p.m. Friday near Creole, with top winds of 100 mph.
Delta blew ashore in an area where devastation remains widely evident from Laura, which caused at least 27 deaths in late August.
The storm was weakening quickly, and was downgraded to a Category 1 hurricane an hour after hitting land.
Piles of wreckage could go flying and many homes remain unrepaired, with only blue tarps on rooftops to withstand the fury of yet another hurricane.
Delta is the 10th named storm to hit the continental United State this year, breaking a century-old record.
7 p.m. Friday update from the National Hurricane Center
Maximum sustained winds of Hurricane Delta are now at 90 mph with higher gusts. Damaging winds and a life-threatening storm surge continue over portions of southern Louisiana.
The storm is moving north-northeast at 14 mph.
Watches and warnings along the Gulf Coast:
A Storm Surge Warning is in effect for... East of Sabine Pass to the Mouth of the Pearl River including Calcasieu Lake, Vermilion Bay, and Lake Borgne
A Hurricane Warning is in effect for... High Island Texas to Morgan City Louisiana
A Tropical Storm Warning is in effect for... West of High Island to San Luis Pass, Texas * East of Morgan City Louisiana to the mouth of the Pearl River, including New Orleans * Lake Pontchartrain and Lake Maurepas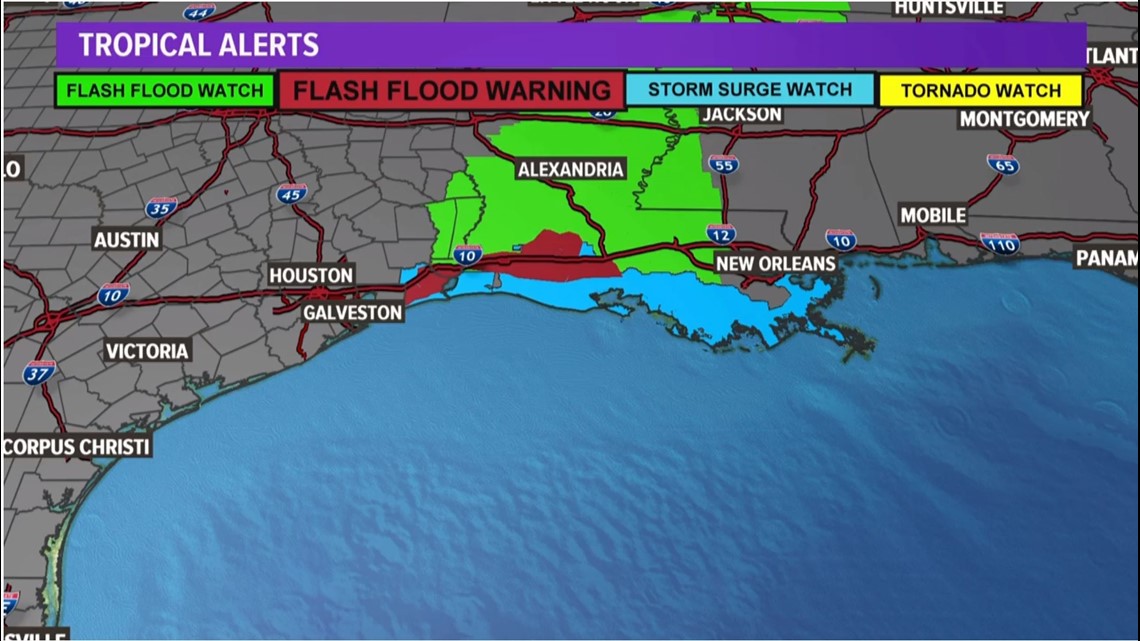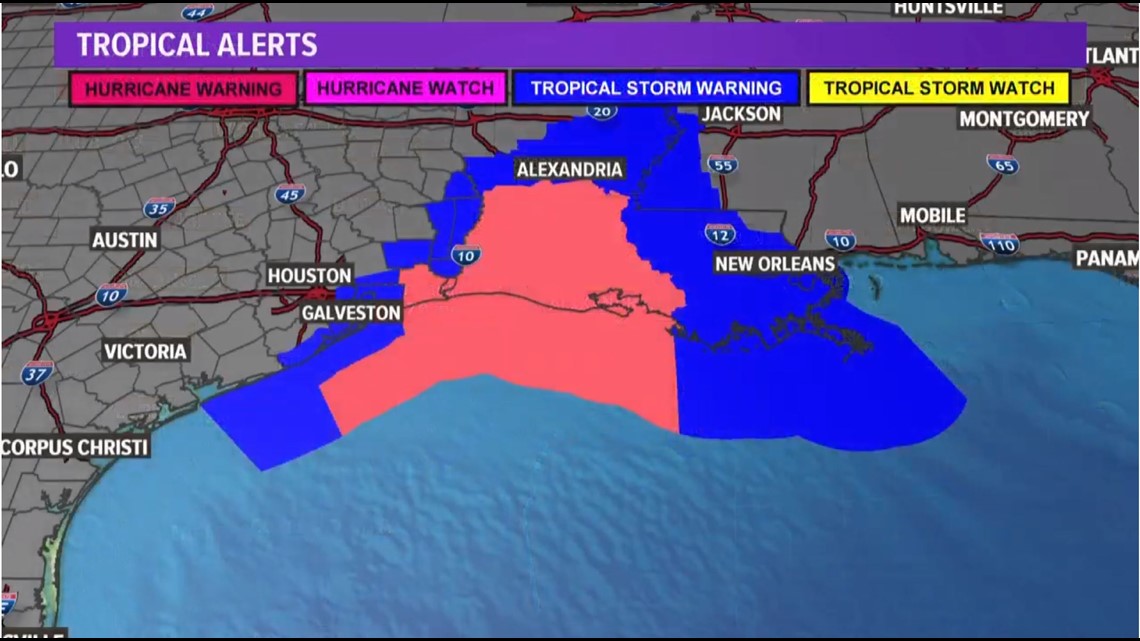 Interactive hurricane tracker
Hurricane Delta forecast cone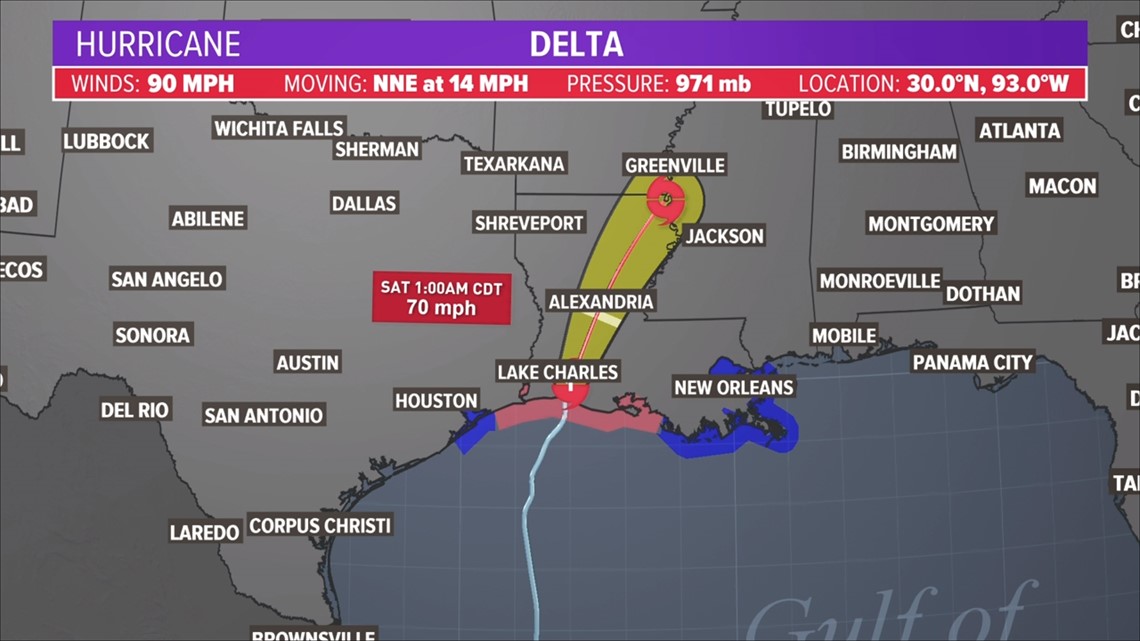 Key messaging from the National Hurricane Center 7 p.m. Friday
1. Life-threatening storm surge is occurring and will continue near and east of where Delta makes landfall this evening, and a Storm Surge Warning is in effect from High Island, Texas, to the Mouth of the Pearl River, Louisiana. The highest inundation of 7 to 11 feet is expected somewhere between Rockefeller Wildlife Refuge and Morgan City, Louisiana.
2. Hurricane-force winds are expected this afternoon and evening within portions of the Hurricane Warning area, especially along the coast of southwest Louisiana. Hurricane-force winds will also spread inland across portions of southern Louisiana near the path of Deltas center this evening and tonight.
3. Heavy rainfall will lead to significant flash flooding and minor to major river flooding in parts of Louisiana today and Saturday. Additional flooding is expected across portions of the central Gulf Coast into the Lower Mississippi Valley.