CORPUS CHRISTI, Texas — You know the Saffir-Simpson scale well, already. When we refer to a tropical system as a tropical storm or certain category hurricane, we are referring to the wind designated by this scale. It's important to note that this scale is solely a wind scale. It does not address other hurricane hazards, like storm surge.
Storms are considered major hurricanes when winds reach 111 mph - a category 3 storm. A didn't include tropical storms on the graphic below, but a tropical storm is designated when a tropical system attains a central area of low pressure with winds of between 39-74 mph.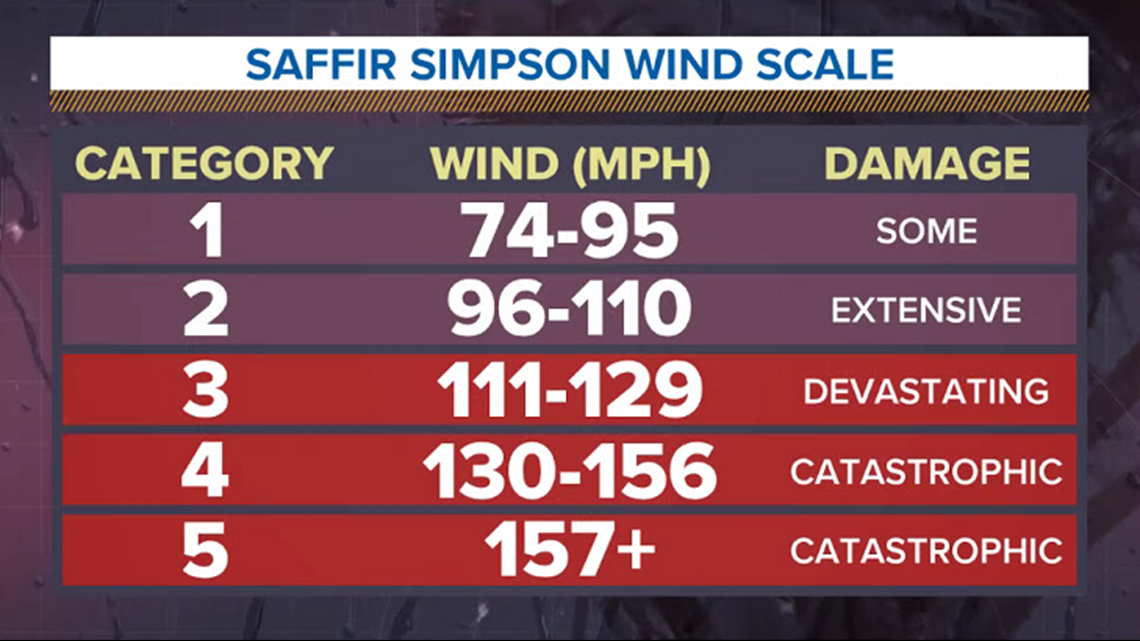 Special note: Robert Simpson (name on this scale) was born in Corpus Christi in 1912 and went through the deadly hurricane of 1919. If I had to guess, I'd say that storm triggered a passion for weather and helped lead Simpson into a career in meteorology.