PORT O'CONNOR, Texas — Nicholas increased in strength to a Category 1 hurricane late Monday as it approached the coast, but its path moved north and away from Port O'Connor. Still, the town about 90 minutes up the road from Corpus Christi took its share of rain and wind.
Much of the town was left in the dark as transformers blew.
"The rain feels like bullets because all the wind just hittin' hard," said one resident earlier in the day Monday as Nicholas was passing by, still as a tropical storm.
Waves from Matagorda Bay lapped over rocks and spilled into the street. Residents say it's nothing new.
"We try to just live it out and hope for the best," said a resident.
Photos below show the cloudy conditions and how the trees are being hit by the strong wind gusts.
Tropical Storm Nicholas impacts Port O'Connor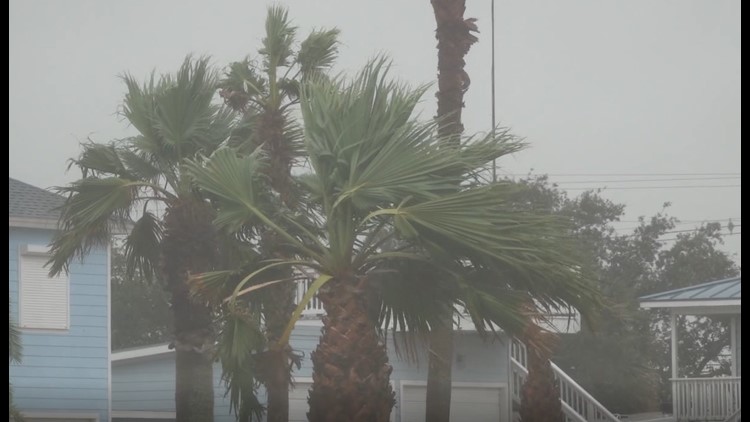 As the strongest winds hit during the daylight hours Monday, it was hard for anyone to stand and debris was sent flying.
"Fences down. Trees down. Roofs off. It's coming. It's built up big," said one man riding around in a pickup.
By nightfall, the wind was still noticeable, but a far cry from what was seen earlier.