CHARLOTTE, N.C. — As Hurricane Florence continues to gain strength in the Atlantic, emergency officials in Dare County, N.C. are evacuating the Outer Banks.
Dare County Emergency Management announced that a mandatory evacuation of Hatteras Island will begin for all residents and visitors beginning at noon Monday. A mandatory evacuation will be in effect for Stumpy Point, Manns Harbor, East Lake, and the remainder of Dare County starting at 7 a.m. Tuesday.
Florence is currently a powerful Category 4 hurricane with 130 mph sustained winds. First Warn Chief Meteorologist Brad Panovich expects the storm to continue its rapid intensification before making landfall in North Carolina late Thursday or early Friday.
Should Florence make landfall as a Category 4, it would be the first Category 4 hurricane since Hazel in 1954 to hit North Carolina.
PHOTOS: Ocracoke Island evacuation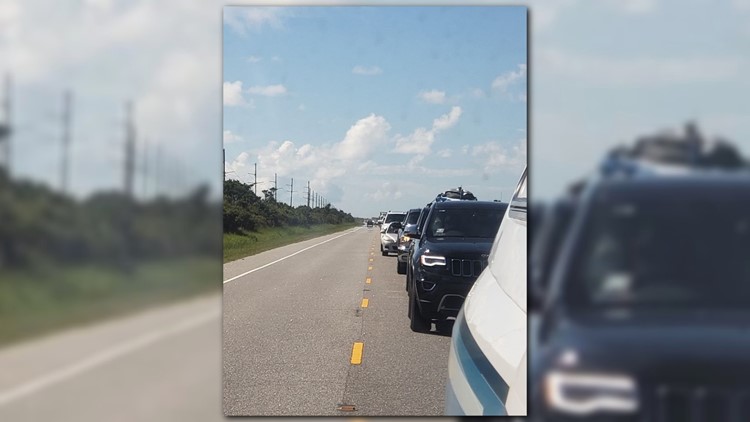 Panovich said one thing to worry about is the storm slowing down as it approaches the Carolina's.
"Florence is expected to slow down and stall after landfall this will lead to catastrophic flooding in parts of North Carolina & Virginia," Panovich said.
Over the last 24 hours, Gov. Roy Cooper and Gov. Henry McMaster declared states of emergency for their respective states ahead of Florence.